Caballito Cerrero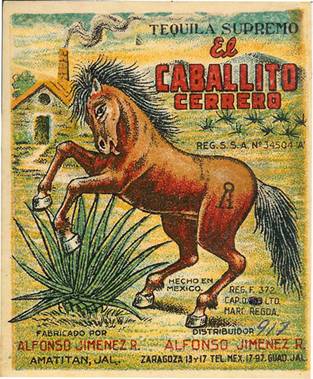 Caballlito Cerrero has a cult-like following among tequila aficionados worldwide, and the true die-hards that visit Guadalajara in person search high and low for these bottlings.
Produced at the legendary Santa Rita Fabrica—which shares the oldest archaeological site of agave distillation extant in Mexico, dating back to the 16th century—Caballito Cerrero has had a tumultuous and thrilling career. The brand, whose mantra states "El que no necesita Herraduras" (or, "the one that does not require horseshoes") was created in 1950 by Don Alfonso Jimenez Rosales when he separated from Tequila Herradura, a company he co-founded. In 2018, the family made the decision to cease calling their product tequila, in defiance of the industrialization of the category, in order to respect the growing and distillation traditions of tequila's history, in general, and in particular, within the Amatitán region where Caballito Cerrero is made.
The Jimenez family maintains absolute respect for a 100%-agave product, just as their ancestors did for fifteen generations, using only mature agaves from the Amatitán region such as Azul, or Blue Weber (A. tequilana), and other agave varieties such as Chato (A. angustifolia).