Amatitena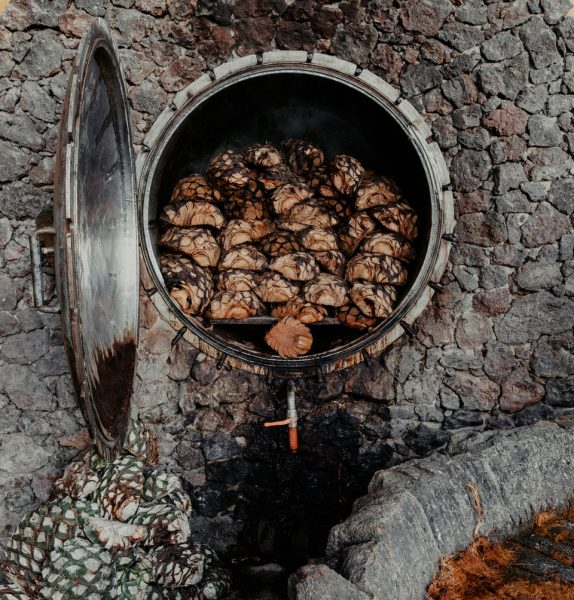 Recently named a UNESCO World Heritage site, the community of Amatitán, Jalisco, is home to the oldest recorded evidence of employing fermenters and stills to make agave spirits (aka vino de mezcal) in all of Mexico—particularly in the famous valley below the ancient Volcano Tequila. Embracing the future of that heritage by returning to tequila's roots, Amatiteña aims to express this historic terroir with as much depth and integrity as possible. The brand is unique in today's market: a single estate tequila, made exclusively using artisanal methods that date back to the early 19thcentury or before.
Fifth-generation maestro tequilero Don Alberto Partida began distilling around the age of 11 or 12 at his family's fabrica, Cava de Oro (NOM 1477). After achieving degrees in industrial engineering and tequila production, Alberto began experimenting—building on his family's modern methods by incorporating older, historical techniques, or sourcing unusual barrels for aging, such as ex-French wine casks. Today, Alberto stands at the front lines of a growing tequila renaissance, a movement enamored with both historical distilling methods and the intricacies of terroir in agave.
The label for every batch of Amatiteña Tequila denotes the field or parcel of land within the Partida family's estate on which its agave was grown; it also notes the year the agave was planted. The agave is subsequently cut by hand and cooked in a rare type of traditional stone oven which burns mesquite wood to cook the agave (a method which predates the steam ovens which have dominated much of tequila since the mid-1800s). The cooked agave is then milled using a stone tahona wheel mill, which, in a rare nod to modern technology, eschews animal labor in favor of mechanical rotation. The juices and fibers (bagasse) of the cooked agave are then plunged into large wooden fermenting tanks (tinas) where they are mixed with water from one of Amatitán's oldest springs and allowed to ferment spontaneously using ambient yeast, making each batch an individual expression of season as well as place. Finally, the agave is distilled using original 19th century alembic copper pot tequila stills. While many tequila producers today use several or even most of these historical methods, Amatiteña Tequila is currently the only brand on the market which exclusively employs them all. It is tequila, it is terroir, and it is a unique time capsule.