Scouting for land in Piedmont takes mettle. It's romantic to think the region's every undulating hill is touched by providence to produce great wine. But even for Matteo and Martina Molino, whose roots here stretch several generations, the search for land in Costigliole d'Asti, the birthplace of their grandfather, was met with years of disappointment. Every tip it seemed had led them somewhere unsuitable: valley floor, too shaded, stagnant water, wrong aspect. For the family who built their legacy on the exalted wines of La Morra, however, the chance to reinvest and reclaim their heritage in the modest hills of Monferrato was too great an opportunity to pass up. And so the search went on.
When a 3.5 hectare single strip of old-vine Barbera, 350 meters high with a flawless southeastern aspect presented itself, the intrepid siblings jumped at the chance. "Land comes by connection," Martina explained. "You have to know the people." When asked who tipped them off she answered plainly, "My father Mauro."
Mauro Molino has spent his professional life getting to know his land and his people. An agronomist by trade, he has worked in every corner of the region and built a reputation, not just for his own Barolo, but as a devoted consultant with a shrewd eye for finding diamonds in the rough. Though his father Giuseppe never bottled his own wine, he was a founding member of the Terre del Barolo cooperative in 1958 and believed in the potential that lay in his land. After Giuseppe's sudden passing in 1979, Mauro dutifully returned home from his work in Emilia Romagna to care for the estate. He made his first Barolo in 1982, tenderly wrought from the tiny piece of Conca purchased by his father a generation earlier.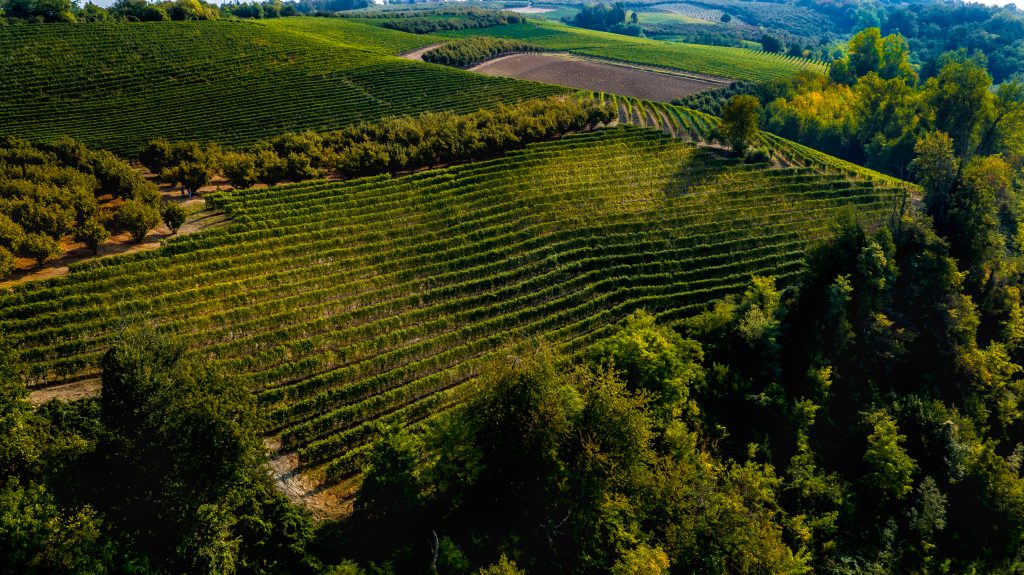 In the 1990s Mauro set his sights high up on a fallow vineyard flanked by forest and hazelnut trees in what is now the Berri MGA in southwestern La Morra. Barolo 'Gallinotto' is today known as the estate's "recovered treasure," a symbol of pride for the Molino family, whose dedication engendered renewed interest in the cru.
Mauro is a tinkerer as well. Mindful of tradition, but unbound by dogma, he planted two small vineyards of Merlot and Cabernet just to see how they would perform. With Barbera and Nebbiolo it now comprises half the blend of the delicious Vino Rosso 'Dimartina.' A steward of the environment since his youth, Mauro has always eschewed conventional treatments in favor of a more holistic approach like using pheromones, fertilizing with manure and planting grasses between the rows.
Today it is Matteo and Martina who take up the mantle, but not without the influence of those who came before. In all, they own 16 hectares, with recent acquisitions in the sandy soils of Guarene near the Tanaro river to expand their Langhe Nebbiolo production. But there is something especially poignant about the new venture in Monferrato. Barbera d'Asti 'Leradici', as it has come to be called, may not be the best known wine in the Molino range, but it is uniquely imbued by the spirit of three generations: Giuseppe's memory, Mauro's reputation and Matteo and Martina's commitment to drive the estate ever forward.
The wines