Although just a short two-hour train ride north of Tokyo on the bullet train, the mountainous area of Niigata is a world apart from the lights and hustle of earth's largest urban center. Niigata faces out to the Pacific Ocean and at its back is a rippling and dramatic mountain range crisscrossed by narrow valleys. Winds that sweep across the ocean growing heavy with moisture collide with Niigata's mountains the water is expelled as of heavy, wet snow, often piling eight to ten feet high. The culture of Niigata is made by people who year after year tunnel through, burrow under, or ski through that thick white blanket.
Not surprisingly the area has been called Yuki no Kuni literally the "Country of Snow" for ages, but it could just as easily be called Sake no Kuni. All that snow melts into some of the softest and purest water in Japan, ideal both for growing rice and making sake, and the prefecture boasts the largest number of active sake breweries in the country, ninety-two in total by a recent count.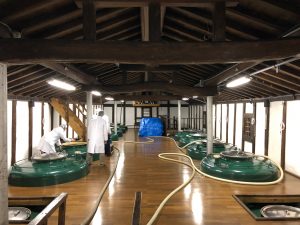 And while urbanites of Tokyo are varied and sophisticated in their tastes, with department stores featuring rare bottles of Bordeaux and the finest scotch next to aged shochu spirits from deep southern Japan and micro-brewed IPAs from the United States, in Niigata they basically drink one thing.
While sake from Niigata is consumed widely around Japan and is now being shipped around the world, it is mostly consumed locally, in simple pubs and noodle shops, never leaving the mountains from where it was born. Kirinzan is perhaps one of the best examples of a classic mid-sized Niigata sake brewery, crafting everything from a supremely elegant Junmai Daiginjo that is a staple on fine dining lists around the world to a deceptively simple futsu-shu that is a fixture at many Niigata pubs and dinner tables. They avoid flashy or unusual styles to stand out and instead concentrate on the elements that make Niigata sake great: water, rice, and human craftsmanship.
Located deep in the mountains in the village of Aga, Kirinzan is named for the local mountain Kirinzan, a long ridge whose profile is said to resemble the mythical Kirin, a creature with aspects of a dragon on a horse like body and a sign of great change and prosperity. The mountain and surrounding area act as a purifier and filter for the brewery's well water, which is remarkably soft and pure even by Niigata standards.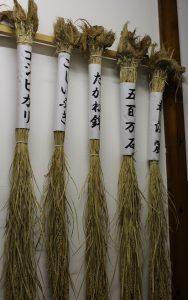 All of the rice Kirinzan uses is produced locally, the majority coming from farther up in their own valley from the Oku­-Aga farming collective. When we recently visited the brewery the toji brewmaster Hasegawa-san mentioned that his father is a head of the collective and produces a majority of the rice his son ends up brewing into sake. With Hasegawa somewhere on the other side of fifty, we were more than a little surprised to find that his father is working the rice paddies past the age of eighty and is still going strong.
The majority of Kirinzan's sake is made using Niigata's most popular rice varietal, Gohyaku Mangoku, developed in the area in the 1950s and currently synonymous with the Niigata style: elegant, direct and able to be crafted for light and creamy or deep and slightly earthy sake. One of its few drawbacks is its delicate and brittle structure that tends to crack when the rice is milled down, so the area recently developed Koshi Tanrei, a rice that produces sake with a distinctive glossy and almost oily texture. Kirinzan uses Koshi Tanrei in their highest expression, a daiginjo originally just brewed for tasting competitions but no w released to the general public under the name Kagayaki.
However, the sake closest to the brewery's heart is the Kirinzan Classic. Originally developed by the current brewery owner's father it is now a local Niigata favorite. In an area with more local sake options than anywhere else in the world, the Kirinzan Classic is a staple at bars, restaurants and by dad's armchair. The slightly nutty and dry sake is enjoyed with both the local specialty Noppe stew of chicken and root vegetables as well as the local sashimi.
Kirinzan reflects the traditions of Niigata itself, intensely proud and involved in its local community, only sourcing local ingredients and keeping much of their sales local, but using the same local resources and traditions to showcase the qualities of Niigata to the world. They make sake that is equally found at home in the smoky pubs of northern Japan, Michelin-starred Manhattan restaurants, New England seafood shacks, or sipped from the balcony of a Tokyo apartment.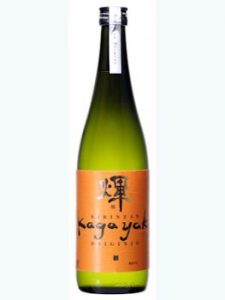 Daiginjo Genshu Sake, 'Kagayaki', Kirinzan
Elegant and delicate, the Kirinzan Daiginjo Genshu contains multitudes of flavor. Fresh and lively with mint and lemongrass. Notes of ripe apricots tempered with touches of anise, fennel and herbs adds complexity to this rich sake. Local Koshi Taneri rice milled to 40% remaining. After brewing the toji has skipped the standard step of a water addition leaving the resulting sake layered and dense with flavor.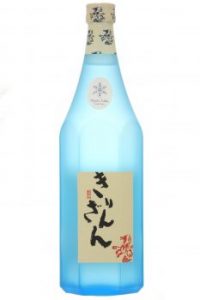 Junmai Daiginjo Sake, Kirinzan
A masterpiece of the classic Niigata "light and dry" style, the Kirinzan Junmai Daiginjo is reminiscent of a clear mountain stream, dry, intense and balanced. Medium-full body, with mild citrus notes, and an incredibly long finish. Locally grown Gohyaku Mangoku rice milled to 45% of original size by master brewer Yoshiaki Hasegawa.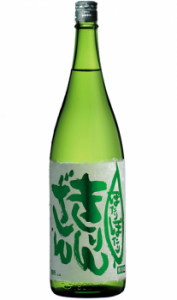 Junmai Ginjo Nama Sake, 'Potari Potari', Kirinzan
A beautifully vibrant and rich unpasteurized 'nama' sake from Kirinzan, made from Gohyaku Mangoku rice polished to 55%.  Intensely herbal aromas, rich and full bodied with notes of tropical fruit and candied hazelnut.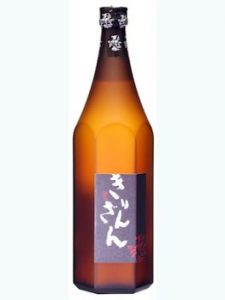 A full bodied, complex Junmai Ginjo with a buttery texture, warm cocoa notes, and surprising depth. If you think only cheap sake should be served hot try this gently warmed and get ready for a ride. Chilled or warm, pair this with dishes like braised pork belly, stuffed mushrooms or, trust us, clams casino. Local Niigata Gohyaku Mangoku rice milled to 55%.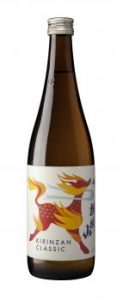 While breweries love to showcase their premium ginjo styles Kirinzan take immense pride in their entry level 'futsu-shu' meant for everyday drinking. They use Gohyaku Mangoku and Koshi Ibuki sake rice polished to 65%, beyond requirements for even the premium honjozo grade. Made in the house style, it is dry, clean, light bodied, well balanced. Notes of hazelnut and toasted rice that makes it excellent both chilled or gently warmed.