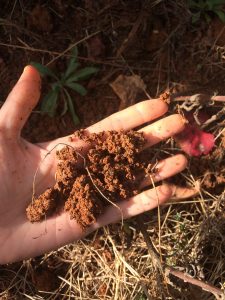 As our partnerships with dynamic, compelling producers in the key regions of Portugal continue to expand, one box has long remained unchecked: the Alentejo. There's no shortage of wine—it flows freely from this most Mediterranean of Portugal's major wine districts—but the pitilessly hot and dry conditions and lack of cohesive identity (twenty thousand hectares of vines sprawl over a third of the entire country's surface) can make it slightly more challenging to turn up real gems. Indeed, historically the region is more closely associated with wheat, livestock, and, of course, cork production. (Perhaps you've seen the quintessential Alentejo stock photo: a blazing blue sky over a parched, golden wheat field punctuated here and there by solitary cork oaks.)
All that said, we're always searching, and this time we went searching on the fringes. We're thrilled to welcome the beautiful wines of Anta de Cima to the Skurnik portfolio! Favorably situated in the distinctly cooler and hillier Portalegre district of northern Alentejo, the estate was acquired in the early 1990s by Paulo Tenreiro, an agronomist looking to put the traditional regional polyculture into practice. Sheep, pigs and cork oak share the estate with seven hectares of vines rooted in ubiquitous clay—more on that in a second. Wine production began in 2012, and since 2016 the vines have seen no synthetic pesticide treatments, although because of the boutique production size (only a few thousand cases) organic certification is, for the moment, economically unfeasible.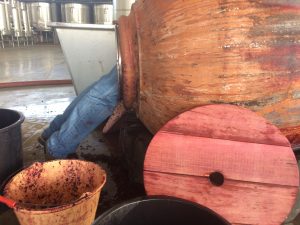 The wines are split into two ranges, a basic, tank-fermented range called simply Argilla ("clay"), and a higher-end range called Talha de Argilla ("clay amphora"). Talhas are the traditional wine storage vessels of the region. After an essentially unbroken tradition dating from the Roman period, the practice finally fell by the wayside in the middle of the 20th century, but never entirely died out— and in fact, something of a renaissance is underway. In a region where the Feira da São Martinho on November 11th is celebrated by the ceremonial tapping of an amphora, and where many restaurants have always kept their own stock in talha, many producers have been (re)embracing this ancient technology. Anta de Cima is no exception, with three cuvées fermented and aged in 140-liter unlined amphoras, which allow for a slow, controlled oxidative effect without imparting extraneous flavors and aromas.