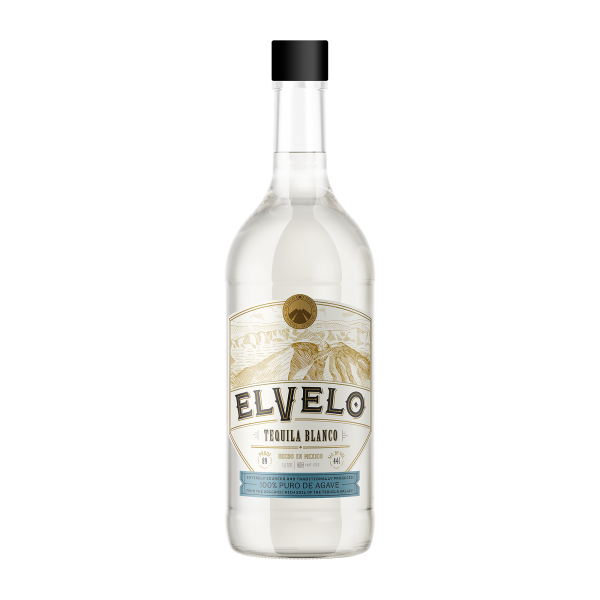 Blanco Tequila produced in La Cofradía, Tequila, Jalisco, by La Cofradía Fabrica (NOM 1137)
Maestro Tequilero Carlos Hernandez Ramos
100% Blue Weber (Agave tequilana), farmed organically in volcanic-rich soil in Jalisco's lowlands by La Cofradía Fabrica and surrounding farmers with which they maintain close relationships
Agave harvested at a minimum of 6 years old
Roasted in stone & clay brick ovens, crushed using a mechanical roller mill, fermented in stainless steel
Twice distilled in copper-lined stainless steel pot stills
A nose of grapefruit zest with a hint of caramelized root vegetables leads to a mineral-rich palate. Notes of fresh papaya and green peppercorn transition to a finish full of lift and subtle salinity. 
Certified Additive Free by Tequila Matchmaker
44.5% ABV
A collaboration between La Cofradía Fabrica and the discerning team of Altamar Brands, ElVelo was conceived as a marriage between substance and superlative cocktailing. The distillate was tasted and tested by a panel of bartenders before they chose a final proof of 44.5% ABV—the perfect proof for displaying ElVelo's inherent quality in a myriad of mixing applications.
Info
Spirit Type:
Agave / Sotol / Pox
Sizes Available
| | | |
| --- | --- | --- |
| Full Bottle | MX-XEV-01-NV | 12/750ml |
| 1L | MX-XEV-01-NVL | 12/1000ml |