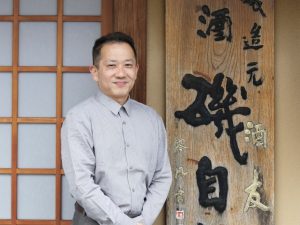 Few breweries in Japan have as defined a sense of purpose and as clear an identity as the revered Isojiman Shuzo from Shizuoka prefecture. Eighth-generation Yoji Teraoka, the current president of Isojiman Shuzo, began to take over the business from his father in the mid-1980s. He brought a renewed sense of drive and purpose to the business, becoming actively involved and learning the intricacies of the brewing process while working alongside the brewery workers.
Isojiman's history as a brewery dates back to 1830, and by the 1980s it was just one of a thousand or so small breweries around the country that were fading into obscurity. Eclipsed by giant sake makers and a dwindling demand for sake due to the resurgent Japanese economy and increasing demand for exotic Western drinks like Scotch and vintage Bordeaux. At the time, sake seemed to be a crude and colloquial drink, more reminiscent of a quick nip workers grabbed to ward off the cold before catching the last train home than a sophisticated drink for the educated Japanese drinker. Local sake breweries were considered to belong to an older and less sophisticated era. Dimly lit and filled with ancient equipment, manned by techniques and codes that had been passed down in an apprentice and guild system dating back hundreds of years. When faced with the choice of continuing the family sake business many of Teraoka-san's predecessors and contemporaries elected to take a hands off approach, letting them run as they had for ages, even as sales slowly dwindled.
In a country that stresses deference to tradition and humility, Yoji Teraoka exudes an air of quiet intelligence and self-possession that allows him to break convention. When Teraoka joined the company as the heir apparent he wasn't content to be an absentee owner. He made the unusual decision to work alongside the brewmaster and his employees, sharing their hours and struggle, and learning the sake business from the inside out. He took the simple mission of making quality sake with a local identity to heart, upending traditions in order to achieve superlative results.
Isojiman is located in Yaizu, one of the largest fishing ports in the entire country and a locus for shellfish, tuna, and some of the best fresh seafood in Japan. Despite being located so close to the shore, their well water flows from Japan's highest mountain range arriving in pristine condition for making sake. The name Isojiman literally translates to "Pride of the Seashore" and that became an inspiration for the sake, pushing Teraoka and the team to create the ultimate pairing for seafood.
While most breweries were buying inexpensive rice from local cooperatives Teraoka directly sourced the highest quality sake rice from around the country, forming relationships that continue to guarantee they will receive the best starting ingredients. They abandoned using all unnecessary additives even in inexpensive local brands and invested the time, effort, and capital to change the entire brewery. The walls were lined with stainless steel to control quality. Every room in the brewery down to the bottling line were refrigerated to ensure consistency. The entire process was redesigned around the motion of workers to allow them to concentrate on making fine sake instead of avoiding heavy equipment and steam. Efficiency was never made at the expense of quality, and Isojiman spends significantly more time growing all of their koji infused rice, taking 52 hours for their entry level honjozo, while many brewery spend 48 hours on their most premium daiginjo.
Of all the innovations Teraoka has pioneered, possibly the one that gives Isojiman its most defining characteristic is their proprietary yeast, unique to their brewery. Propagated on local seaweed, it ends up acquiring characteristics of seawater dashing on rocks, giving each individual Isojiman a definitive saline finish that pairs exquisitely with all kinds of seafood.
In his three decades of running the brewery Teraoka-san's efforts have not gone unnoticed. In addition to making Isojiman one of the most sought after brands among sake enthusiasts, his uncompromising commitment to quality and definitive local style in a small production brewery has inspired an entire younger generation of brewery owners and brewmasters. (Most notably a young Akitsuna Takagi took Isojiman as a model to redo his family brewery and the result is the most respected and hard to get sake on earth: Juyondai.) Teraoka is one of the pioneers who took local sake from a dying breed to a rarefied art that is full of color, history, and flavor. The result is some of the best sake on earth, in addition to be being some of the greatest pairings for raw oysters or tuna sashimi ever made.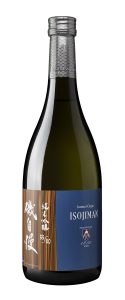 Made from what many consider the greatest source for sake rice in the world, Yamada Nishiki from the Tojo area of Hyogo prefecture, Isojiman's Junmai Ginjo is a masterpiece of a fruity sake. Hints of apricot and pear, assertive and full bodied. Grade A Yamada Nishiki from Tojo in Hyogo Prefecture milled to 55%.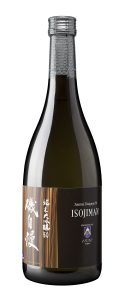 All Junmai Daiginjo are special, but a Junmai Daiginjo from a legendary producer like Isojiman is a masterclass in the potential of sake. Swirling with complex aromas of strawberry blossoms and anisette, the sake contains shades of Asian pear, guava and melon. Grade A Yamada Nishiki from Tojo in Hyogo Prefecture milled to 50%.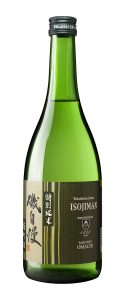 Isojiman Tokubetsu Junmai Sake
A lively and bracing sake, initial fruit notes of white peach balanced by a definitive saline finish that makes it an ideal pairing for fresh seafood. Made from heirloom Bizen Omachi rice milled to 55%.