The holm oak, Quercus ilex, is an evergreen oak species native to southern Europe. Part of the unique botanical patrimony of the Mediterranean, its acorns have fattened the hogs destined for the choicest hams since at least Roman times, and it has resonances with wine, too. Montalcino, for instance, is really the Mons ilcinus, the holm-oak mount. But far from Italy, ever aloof from the governing hand of the centuries—be it that of Rome, Madrid, or Brussels—the Basques have handed down their own name for this tree. A grove of them, in their mysterious tongue: Artadi.
ORIGINS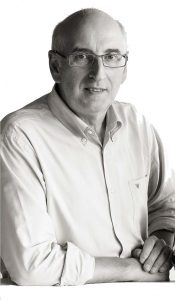 It was in 1985 that Juan Carlos López de Lacalle, a native of Laguardia in the Basque section of Rioja, the Alavesa, laid the foundations for what is known today as Bodegas y Viñedos Artadi. Having studied agronomy at university, he found more spark in the world of wine, and winemaking courses in Madrid followed. Returning to his home village, he found a group of growers willing to pool their resources into a new cooperative venture of seventy hectares, the Cosecheros Alavesas.
NEW DIRECTIONS
In the early years, Lacalle and his partners produced the simple, gulpable carbonic-maceration joven wines that have long been a staple of the Alavesa. Immediately successful, he turned to that classic source of Riojano inspiration, Bordeaux, to broaden his technical palette with maceration and fermentation in open-top vats and élevage in French barrels. It was during this time, in the early nineties, that new cuvées such as the Pagos Viejos Reserva were introduced to great acclaim and the company was restructured into its current private form as Bodegas y Viñedos Artadi.
RUMBLINGS
In the late nineties, after forays into the old-vine Garnacha of Navarra (Artazu) and Monastrell of Alicante (El Sequé)—stay tuned for a future article!—Lacalle began to take his first concrete steps away from the strictures of the Rioja appellation. He had already resigned his post in ABRA, the Asociación de Bodegas de Rioja Alavesa, when in 1996 he ceased labeling his wines by the traditional crianza and reserva designations (he had never produced gran reserva, preferring not to leave wine that long in barrel). He had come to the realization that is the touchstone of the winery: vineyard site, not aging regimen, is everything.
SITE SPECIFICITY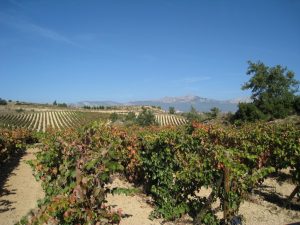 By the middle 2000s, Lacalle had enough stellar vintages under his belt (1994, 2001, 2004) to see the characters of his different sites clearly, and in 2009 began bottling them individually as Valdeginés, La Poza de Ballesteros, and El Carretil. (The legendary Viña El Pisón, from a 2.4-hectare limestone site planted in 1945 and a permanent contender for top wine of the entire region, had always been bottled separately since the early 90s, but now it had company.) Hand-in-hand with this increased focus on single sites came the long but necessary project of transition from conventional to certified-organic viticulture, a project which, as of 2015, is now complete.
THE BREAK
By 2015, the strain between Lacalle's terroir-based vision and the Rioja denominación was common knowledge, but the rupture didn't seem imminent until January, when a local trade journalist presented what had been shadowy rumor as a decisive plan. The cat was out of the bag. By November, Lacalle had affixed his name to fellow rabble-rouser Telmo Rodríguez's now-notorious Club Matador Manifesto, and a month later his letter of resignation was in the hands of the Consejo Regulador. Soon, El País had picked it up, and the local story was now national economic news. Hecho consumado.
THE FUTURE
After the initial furore, business goes on more or less as usual. Having cemented their place in the vanguard of forward thinking in Rioja, Artadi, snug up in their Sierra-Cantabrian fastnesses, continue their work as they have done: impeccable farming of great Tempranillo sites in the Rioja Alavesa, sensitive modern winemaking, and vineyard-specific bottling and marketing. The push is on for a future in which the villages and vineyards of La Rioja are as familiar to wine-lovers as those of Burgundy and Bordeaux, not to mention Champagne and Germany.
(Note: all wines in stock now show the Rioja appellation on the back label—these were bottled before the break. As the 2015s come into the market, the mention will no longer appear. Small quantities of back vintages may be available—please consult your sales rep for more information.)