The village of Rully (pron: rooh-ee), named after the Gallo-Roman lord Rubilius, lies just 5 miles south of Chassagne-Montrachet – at the northern limit of the Côte Chalonnaise. It is in many ways a continuation of the Cote d'Or, with a south-southeast facing slope made of clay and limestone. The terroir near the top of the slope is a white chalk-laden soil that is markedly different from the reddish clay found at the bottom, mirroring the geological composition of the more famous Côte to the north. If you have heard of the village before, it is very likely due to the brilliant work of one Vincent Dureuil of Domaine Dureuil-Janthial.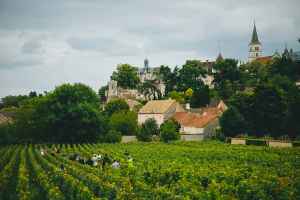 It was the early seventeenth century that brought the initial taste of success to Rully, as the wines began to achieve a reputation for quality across France. True vinous fame arrived in 1822 when the village made history with the production of the very first crémant made in Burgundy. From that point forward, up until the start of World War II, sparkling production was the major driver of the local economy. The exceptionally fresh Pinot Noir and Chardonnay created a crémant that was without rival, previewing the still wine potential that Rully was capable of. The good times did not last long, as the turn of the 20th century brought doom and destruction with the onset of two world wars that were followed by a deep depression in the 1950s. These global catastrophes sought to effectively wipe Rully from the wine map. According to Clive Coates MW, "From 600 hectares in 1895, the vignoble [in Rully] declined to less than 90 hectares and only 10 active vingerons in 1945." Like many other wine regions around the country, Rully would eventually start to recover in the mid 1960's, growing to its current size of 357 hectares. There are 23 premier crus (only Chassagne-Montrachet has more in the Côtes de Beaune) and roughly 65% of the total production is white wine and 35% red wine. Standing unquestionably at the very apex in this resurgent region is Vincent Dureuil, who for the last 25 years has worked tirelessly to raise the image of this historic appellation through his organic farming and commitment to showcasing the village's terroir with an unparalleled range of white and red Rully.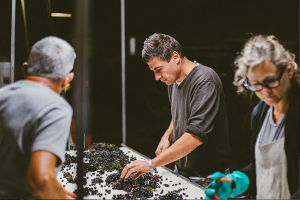 Vincent took over the domaine from his father Raymond in 1994 at the tender age of 24. With his ever-so-slight hunch from decades of back-breaking organic farming, and his densely calloused hands that would not look out of place on André the Giant, it's immediately clear that Vincent is a man of the soil. He carries himself with an understated confidence that befits a man of his enormous talents. Meeting Vincent for the first time is similar to what I imagine meeting Mickey Mantle in 1956 must have been like; there are a select few, who upon first glance, let you know that they were put on this earth to do one thing better than almost anyone else on the planet. Unlike Mickey, he can't hit a curveball over the wall at Yankee stadium, but he can make some of the best Burgundy there is. And like the "The Commerce Comet" himself, Vincent has always been an elite "switch-hitter", with an ability to make both red and whites of EQUAL quality. In Burgundy, where there is a clear geographic dividing line between red and white, there are only a handful of producers who can claim such an attribute. For Vincent, the magic starts in the vineyards.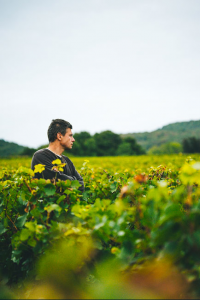 Since taking over the estate, Vincent has worked under organic principles, with each site treated as one would treat their own personal garden. It is hard to understate the divergent path Vincent took from his neighbors in Rully when he made the decision to convert to organics. There was simply no one else farming organically at the time, let alone harvesting by hand. He was a true pioneer and the wine world quickly certified his status as the top producer in Rully. His approach in the cellar is classic and minimalist. For the whites, the whole bunches are pressed slowly and racked straight into barriques, about 20% of which are new. Fermentation begins with indigenous yeasts, with little sulfur used at any point except before bottling. The wines are aged in barrel for 12 months after which they are racked to tanks for a further 4-6 months of aging, depending on cuvée. The reds are always 100% destemmed and given a cold maceration of 8-10 days in old wooden upright fermentation tanks. They ferment slowly before being racked into barrique (25% new) and aged for 12 months. After another 4-6 months in tank, they are bottled unfined and unfiltered. From the Bourgogne Blanc to the over 20 top parcels throughout Rully, this range of reds and whites never fails to astound and delight – one must truly look toward Chassagne, Puligny or Chambolle to find his true peers. In fact, it has been open secret for some time that Vincent is a go-to favorite for many of Burgundy's top vignerons. Jean Francois Coche, of Domaine Coche-Dury in Meursault, once said of Vincent, "If I see his name on a wine list, I don't give it a second thought and simply order his wine."
The key to Vincent's success has always been balance. This not only pertains to his winemaking, but his personal life as well. First time visitors to his small domaine are greeted by a large cable gondola sitting idly in the front yard – a tribute to Vincent's other true love: skiing. For anyone who has felt the rush of wind as Vincent smoked past them on the backcountry trail, this love of a different sort of slope seems to contradict the quiet, humble and shy side that he presents to the world. But it only takes one taste of his precise and elegant wines to truly understand the equilibrium he has achieved in both life and labor. And really, what better beverage is there after a long day on the Alps than a bottle of Burgundy with that somewhat difficult to pronounce name on it, Dureuil-Janthial.