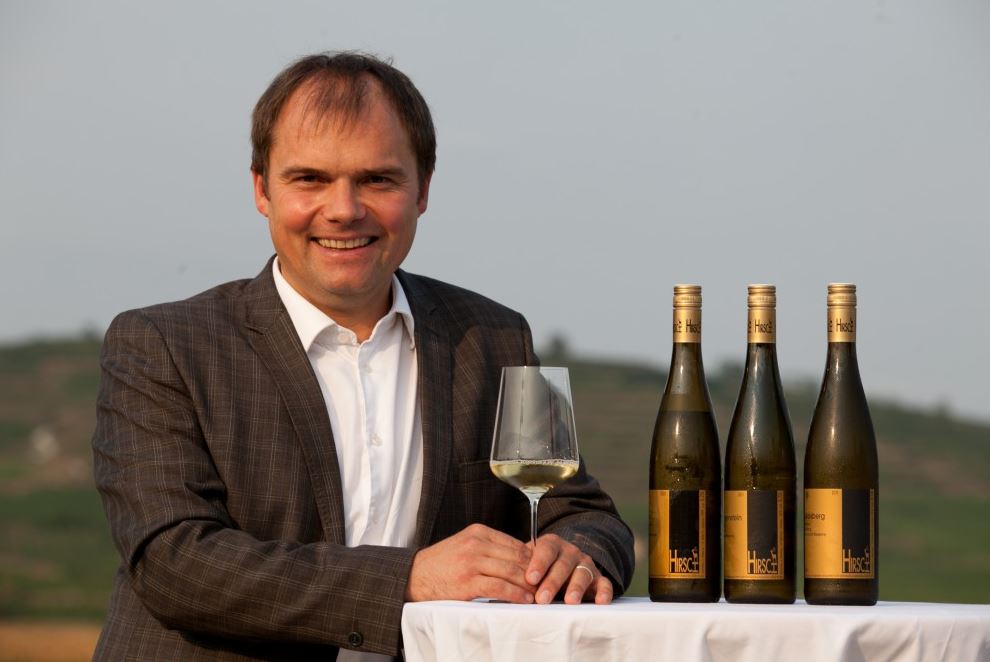 Johannes Hirsch is one of the most dynamic producers in Austria. Over the last 15 years Hirsch has pioneered the use of screw-caps starting in 2003 even for his top, single vineyard wines, converted his winery to biodynamics (Respekt certified), and won numerous awards for his intelligent, inquisitive and distinct approach to winemaking.
Hirsch works exclusively with two grape varieties; Grüner Veltliner and Riesling from the villages of Kammern and Zöbing in the Kamptal valley. The soil types in the Kamptal can be divided into two distinct groups; deep, loess soils perfectly suited to Grüner Veltliner, and primary rock or Urgestein which is planted to Riesling. Grüner Veltliner needs more water and a richer soil making the grape variety perfectly suited to loess, while Riesling is well-matched to poorer soils and grows best when the grapes struggle.
Just as there are two grape varieties for each soil, the Erste Lagen (top sites) in the Kamptal are divided by soil type and thus gape variety. Hirsch has holdings in the Heiligenstein, a terraced hilltop vineyard considered to be Grand Cru quality and one of the best vineyard sites in Austria. Heiligenstein is a bowl-shaped vineyard with southern exposure Permian Period soils of desert sandstone imbedded with decomposed volcanic and carbonized vegetation. This site produces elegant and very pure Rieslings. The lower section of the Heiligenstein is called Lamm, and is planted to Grüner Veltliner. The Lamm vineyard, with south-facing slopes, and soil composed of loess and loam lends itself to wines that combine power, focus and structure.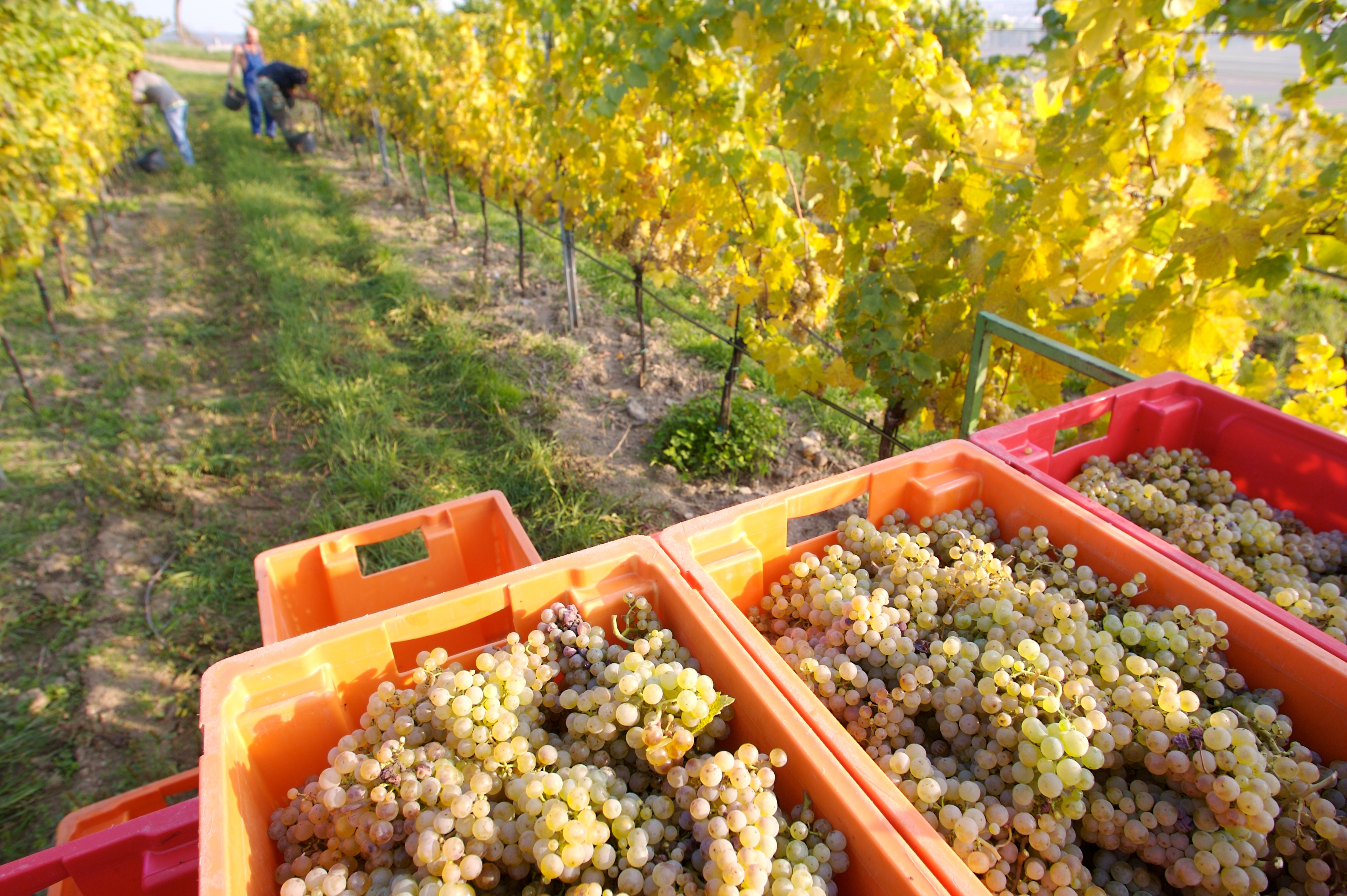 The next hillside vineyard to the east, Gasiberg, is also a primary rock Erste Lage, planted to Riesling. Gaisberg exhibits soils of fertile brown earth and crystalline rock creating wines that are dense with mineral and intertwined with exotic floral notes. The base of Gaisberg is called Renner and is predominantly loess, with some amphibolite and mica inclusions and planted to Grüner Veltliner. Renner is not as dense or powerful as Lamm, but shows a more delicate and filigreed side of Grüner Veltliner. These four sites; Heiligenstein and Gaisberg for Riesling, and Lamm and Renner for Grüner Veltliner, make up the finest sites in the Kamptal and the heart of the fantastic portfolio of vineyards that Johannes Hirsch owns.
Johannes farms his vineyards biodynamically and is certified by Respekt! Natural efforts have been made to ensure physiologically ripe grapes including high density planting (5,500 vines per hectare), low trellising, canopy management and handpicking. His father began using manure for compost over 30 years ago by trading hay from Hirsch's agricultural fields to a friend and cheesemaker, Robert Paget who raises goats and water buffalo in the neighboring village. The winemaking process is marked by ambient yeast fermentations, whole cluster pressing, slow vinification, late bottling and release of the wines upon appropriate maturation.
These wines are among the very best in the Kamptal and the offering from Hirsch is a complete picture of these great sites and region.
A note about vineyard classification in Austria: The OTW (Österreichische Traditionsweingüter or "Traditional Austrian Winemakers"– a group made up of winemakers interested in a classification system in their respective regions, similar to the VDP in German) classified 63 individual sites in Kamptal, Kremstal, Wagram & Traisental as Erste Lage. In the coming years some of those 63 sites will be elevated to Grosse Lage, or Grand Cru. The Austrian classification of Grand Crus is one that will take time, but informally, there is already a consensus about the very best sites. Lamm & Heiligenstein are surly among those which will be elevated.  You can read more about this classification system here.