There are 623 distilleries in the United States today. That's 553 more than there were just ten years ago. The craft spirits boom cannot be denied and is certainly here to stay. Every day new distilleries are opening and existing distilleries are launching line extensions, but there is only one gin distillery in America that is dedicated to its singular craft, Greenhook Ginsmiths.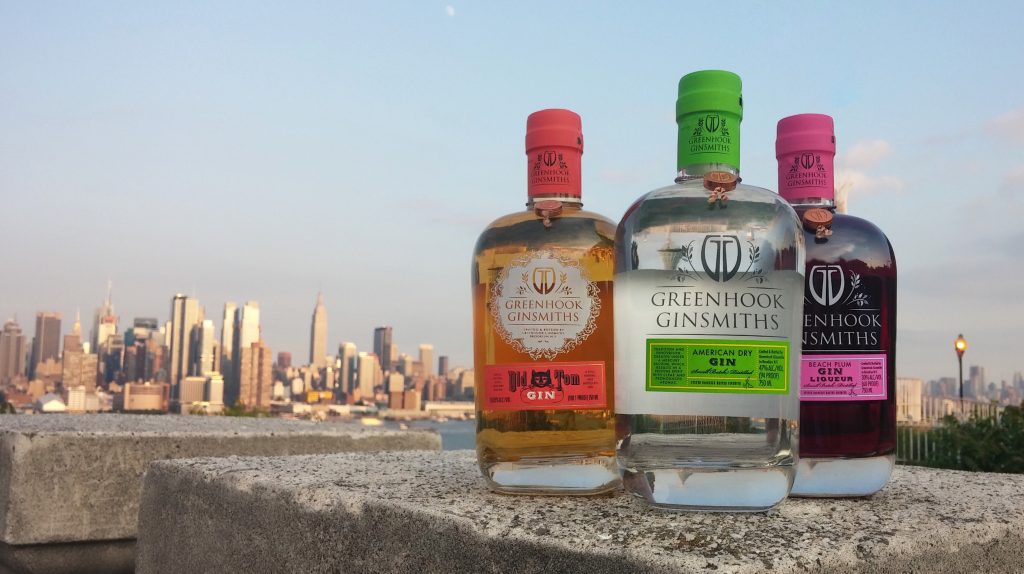 Steven DeAngelo launched Greenhook Ginsmiths in spring of 2012 in the industrial crevices of Greenpoint, Brooklyn. DeAngelo set his eyes on becoming the premiere gin distillery in America, and he is well on his way. Greenhook first launched an American Dry Gin that was immediately revered as "one of the boldest, most interesting gins out there" by the notoriously tough critics at the Wall Street Journal. Greenhook has since added two line extensions; both are gins. Beach Plum Gin, a variation of sloe gin, was released later in 2012, and in fall of 2014, came an eighteenth century style of gin by the name Old Tom. When asked what the next new product will be, DeAngelo often smirks saying, "I've got a few ideas but they are all unique variations of gin and would only be limited releases."
Gin is a particularly difficult spirit for distillers to master because the balanced interaction of botanicals can take years to perfect. One might think it would be easier to create a new gin recipe after mastering a first, but when new botanicals are added to the batch, starting from scratch is the only option. In fact, it took Greenhook more than two years to perfect their Old Tom recipe which focuses more on baking spices than the fresh, spring-time botanicals used for the American Dry. As challenging as the development process is, there seems to be a new American-made gin fighting for shelf space every day. Many of these gins, serve as a way to create cash flow while the distillers are waiting for their whiskey to slowly age to their standards. Brown spirits are hot! But they take time. The attention and passion exhibited by a truly dedicated distillery is unparalleled.
Any experienced distiller will tell you that all spirits benefit tremendously from time. Time in oak is a way to add characteristics including vanilla notes to the spirit, while time in stainless steel is a method of subtracting some of the more volatile compounds and creating a smoother balance of flavors. Many of the gins made in America are bottled almost immediately after they are distilled which is what makes gin distillation so attractive for young distilleries – no aging requirements. Instead of bottling after distillation, Greenhook will age their American Dry Gin for a minimum of three months in stainless steel so the gin can mellow out before being bottled. Some AOC's require three months of aging even for their clear spirits. American-made gins are unprotected by such regulations, leaving it up to the distilleries to go the extra mile. DeAngelo explains that after being vaporized and condensed back into a liquid, it is beneficial for his gin to have time to recover. There is a distinctive flavor improvement after ninety days of additional patience.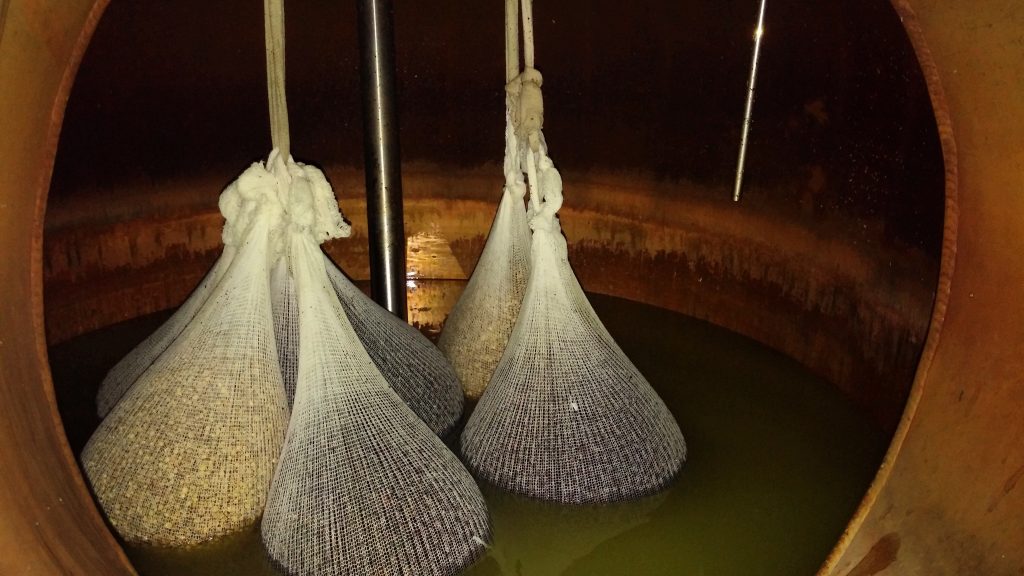 Much like wine, gin also finds itself at the mercy of mother nature. Gin is a botanical spirit, which means it is distilled with herbs, spices and flowers. These botanicals can noticeably vary from year-to-year which makes a consistently excellent gin difficult to produce. If any of the botanicals taste slightly different from one batch to the next due to weather conditions, that will lead to an altered flavor profile in the finished gin.  Distilleries must keep a close eye on their suppliers and their recipe in order to achieve the best gin possible without inconsistencies. The perfect martini made with your favorite recipe should maintain its proportions every time you purchase your gin. DeAngelo is particularly meticulous about his ingredients as he emphasizes the importance of tasting each botanical raw before it is bagged for maceration and distillation. He also does the weighing and bagging of the botanicals himself, leaving no room for error or alteration.
Resources can be unimaginably limited for many new distilleries impacting purchase behavior at many different levels. Sacrifices are often made to create the capital necessary for acquiring barrels and new ingredients. Greenhook uses a wildcrafted Tuscan Juniper, which Steven believes to be the best in the world; and well worth the money. He also uses a special type of gin-specific super still with a mercury vacuum attached. This might sound like science fiction, but it allows low temperature distillation to be achieved and in effect the more delicate nuances of their botanicals to shine. This is a one of a kind, hand-hammered still that would not add any benefits to vodkas, whiskies, rums or tequilas as they are not distilled with sensitive herbs and spices that are easily damaged by heat. Chamomile and elderflower are perfect examples of such botanicals which are brighter and more aromatic in Greenhook than in gins distilled at traditional temperatures. "We are aiming for a more contemporary taste," DeAngelo tells Newsweek in a recent article titled 'Ginaissance'. This taste is certainly contemporary and distinctively unique from other gins. It is a difference you can taste.
Greenhook has always and will always be a single spirit distillery focusing on their one and only passion, gin.  Go see their facilities, Steven DeAngelo himself gives tours every Saturday.

*At the time of this article and to the best of our knowledge and research, there are no other dedicated gin distilleries in America, but this is a dynamic industry and we admit we could have missed one.  
Arsenic & Old Lace
Credit: c. 1933, New York City; revised for Skurnik Spirits
Combine ingredients in a mixing glass; add ice and stir; strain into a chilled cocktail glass.