These are strange times. People are stuck inside with their families, roommates, or by themselves and many of them need something easy, inexpensive, and a third larger than a normal bottle of wine to get them through. Here are literally the best options for the job.
From husband and wife Hans and Uli Setzer, this Liter of GV comes from sandy soils in the Weinviertel.  The Setzer's farmland in a village called Hohenwarth, which means "high lookout" and sits at 900ft above sea level. The cooler nights and limestone soils produce a juicy, fresh and super classic Grüner. Even with the extra 250ml of wine the bottle always disappears before you know it.
Erich Berger is one of the sweetest growers you'll meet – his goal: producing the best possible wine at prices that we can all afford. Hailing from the loess soils of the Kremstal region, Berger's Liter is our ultimate go-to of Grüner Liters. Erich's winery and vineyards are certified sustainable by Fair'n Green, and his Liter bottling is certified delicious by our whole team. We show this wine in blind tastings and it's a perennial favorite.
LITERS TO LOOK TO IN TIMES OF TROUBLE:
Hofer is the original Liter producer. It was the green bottles from Maria and Hermann Hofer that took off – crown caps made getting into the bottles easy and the fresh and crisp style of the organic wines inside made them an instant favorite.  Hofer's Rosé made from Zweigelt is a delicious addition to their GV and red Zweigelt offerings.
Living through a global pandemic is tough
I would highly recommend a bottle of Ecker Zweigelt
This is the kind of wine that can get you through anything
Everyone needs a juicy, crunchy red wine with a little bit of spice
Read more about Bernhard Ecker and his family estate HERE
Seriously, drink this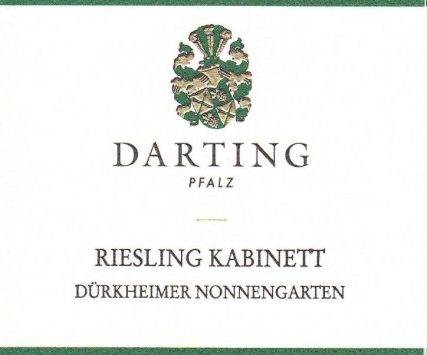 Darting Durkheimer Nonnengarten Riesling Kabinett
Liters with serious pedigree! Helmut Darting is a protégé of famed German winemaker Hans-Günter Schwarz. He believes firmly in minimal intervention winemaking and feels that "every time you handle a wine, you diminish it." This philosophy is proven in his pure, delicious, and always absurdly affordable wines. The Liters of Nonnengarten Kabinett are perfectly off dry, excellent on their own and also delightful as a "Schorle" – a traditional German drink made by mixing wine with sparkling water!
---
All puns aside, we recognize that our community is in crisis.
Restaurants are facing a majority to complete loss of revenue and service workers all over the country have been laid off.
We'd like to think that these wines are the perfect pairing for calling your Congressional Representatives and Senators (just dial (202) 224-3121 and enter your zip code) and urging them to support the creation of a financial relief program for all restaurants affected by COVID-19.
We also recommend that, if you have the means, you donate to the Restaurant Workers' Community Foundation. We are all members of the restaurant community. We can come together even while we're apart.
---