White Heather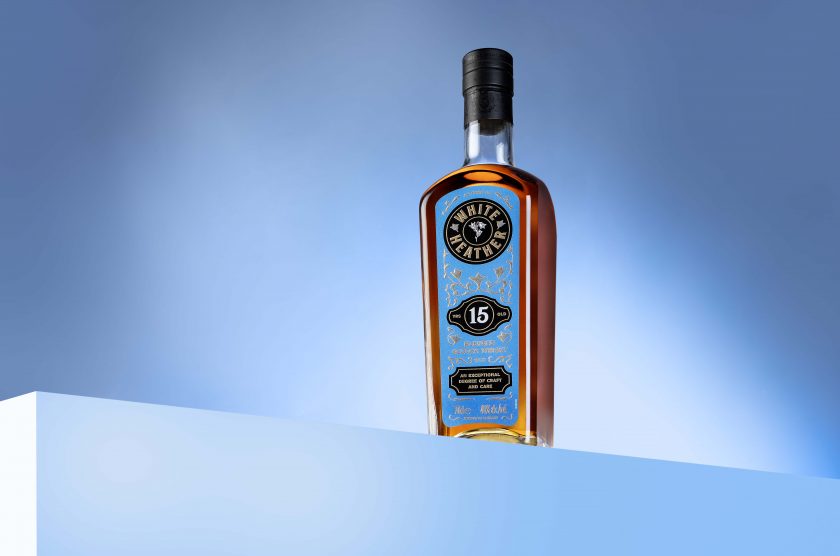 White Heather, in its first iteration, was a blended Scotch brand created in the 1950s by Campbell Distillers (then called S. Campbell and Son) and discontinued in the 1980s after it was absorbed by Pernod Ricard. In 2017, the same year Billy Walker and his partners purchased The GlenAllachie Distillery, the team acquired the White Heather label; it was relaunched in March of 2021 with renewed vision.
In its current manifestation, White Heather is a deftly constructed ode to the beginning of Billy Walker's 50-plus-year career in the whisky industry, when he began to learn the skills required to craft a fine, blended Scotch. Malt and grain whiskies are sourced from Highland, Speyside, and Islay distilleries—including whisky from GlenAllachie's own stores—and they converge at GlenAllachie for marriage and additional maturation. The result is a lineup of impressive, age-statement Scotch blends with high-malt content that can confidently inhabit glasses often reserved for single malts.
From Billy Walker, The GlenAllachie Master Distiller, upon the launch of White Heather:
"This whisky is particularly close to my heart. Creating this blend took me back almost 50 years to when I started my career at Hiram Walker. It was there I started to learn the art of blending and the specialist skills required to select whiskies that when interfaced with each other ultimately amplified the overall flavour experience.
"With White Heather, I poured everything I've learned on my whisky journey into crafting a truly memorable small batch aged blend that sits proudly alongside even the very best single malts. I wanted to honour the original blend whilst recreating it in a much more premium form with exceptional wood. It's a fine balance bringing together the character of such different whiskies and cask types, but I'm incredibly proud to now unveil the end result."
Read more about The GlenAllachie Single Malts or the distillery's peated, blended malt label, MacNair's.