Harleston Green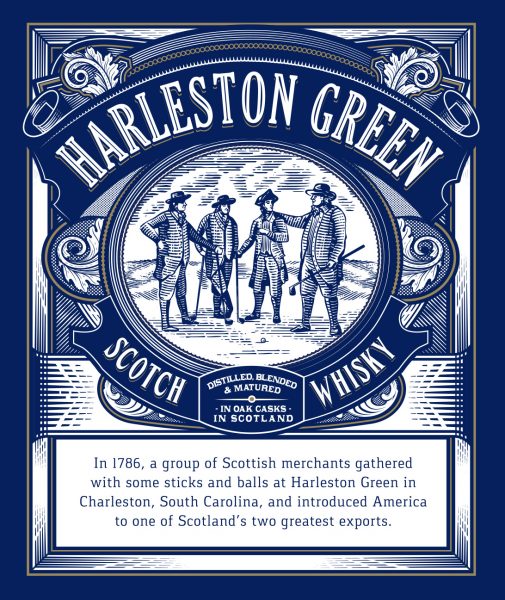 Harleston Green is a full-bodied Scotch blended to singlehandedly express the nuances of multiple whisky regions within Scotland. Crafted around a core blend of aged malts distilled in Scotland's Western Highlands by Loch Lomond Distillery in Alexandria, Harleston Green is both an extraordinary cocktailing component and a complex sipping Scotch.
Harleston Green was launched by Edgewater Spirits co-founder Daniel Undhammer in 2018. Utilizing his many years of experience in the Scotch whisky world, Undhammar sought to create a blended Scotch of exceptional character that would appeal to bartenders in both flavor profile and pricing while simultaneously exceeding the expectations of sipping connoisseurs.
Harleston Green meets this goal in stride with a unique composition of malt and grain whiskies from four regions in Scotland. Single malts from the Highlands and Lowlands, Speyside, and Campbeltown, along with select Scottish grain whiskies, all aged 3–5 years, are carefully calibrated to create a superior blended Scotch with a rich aroma and a long, balanced finish. With an impressive 30% of the blend composed of single malts, Harleston Green displays unrivaled depth and finesse for its pricetag.
Illustrating the brand's mission to introduce delicious whisky to a wider audience, the eponymous label pays homage to the first golf club in America, located in Charleston, South Carolina, and established in 1786. It was at Harleston Green that the game of golf—and its inextricable connection to Scotch whisky—were first introduced to the United States.