Lochlea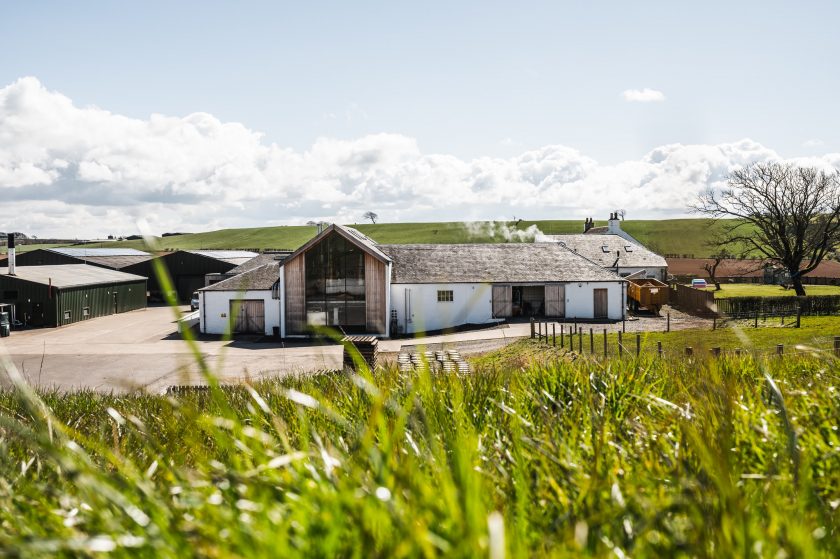 Lochlea [lock·LEE] is an exciting new independent distillery in Scotland's Lowlands. Located in Ayrshire (southwestern coast, approximately 30 minutes from Glasgow), where Robert Burns, the famous bard, lived & worked the land from 1777–1784, Lochlea trades poetry for whisky as a tool for conveying the heart of Scotland.
Founder Neil McGeoch initially worked in his family's clothing business (M&Co.) while also farming cattle. Acquired in 2006, Lochlea was originally a cattle farm, but its 222 acres immediately presented challenges; to maintain viability on a farm of that size, a new business approach was necessary.
The farm historically grew barley for cattle feed, so in 2015, 50 acres of malting barley were planted as an experiment; the dream of converting Lochlea into a distillery also took root. Construction began in 2017, converting the former piggery and surrounding land into the distillery and the cattle sheds into bonding warehouses. The distillery was officially commissioned in 2018.
Lochlea successfully grows and distills only their own barley (plans to malt on site are in development) and employs a long fermentation with two strains of yeast in six stately, Douglass fir wooden washbacks. Crystal-clear wort enters two bespoke Forsyths copper pot stills with notably long necks and fairly straight lyne arms, producing a full-bodied and fruity style of spirit (currently all unpeated) under the supervision of Production Director, John Campbell, former Distillery Manager at Laphroaig. Lochlea currently engages at least 14 different cask types in their aging practices but leans heavily on 1st-fill bourbon and ex-sherry.
2021 saw Lochlea's inaugural release and now, the distillery confidently hits the ground running with its core expression, Our Barley, and rotating limited releases.