Tokki Soju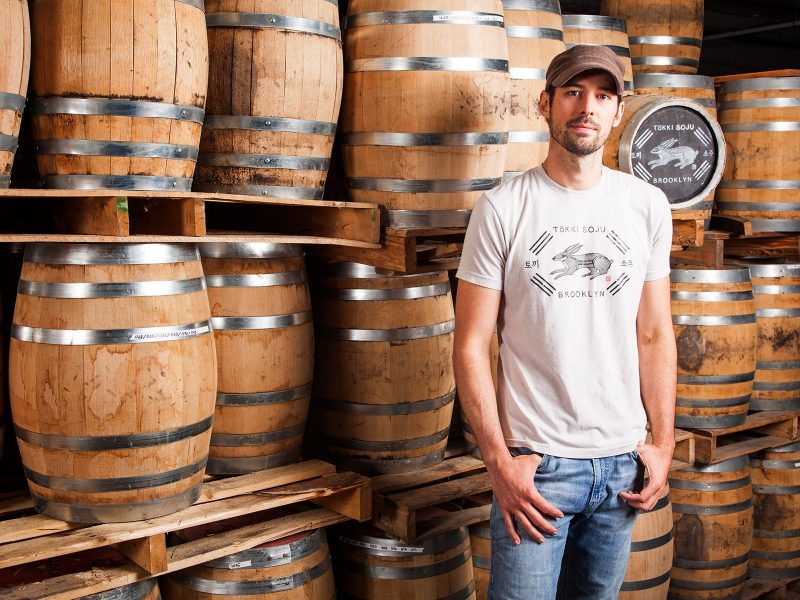 By combining contemporary distillation technology with historic Korean methods of soju production, Tokki Soju aims to elevate this classic Korean spirit and reintroduce it to the global stage. Originally established in Brooklyn in 2016 by Brandon Hill, Tokki Soju was the first American distiller of traditional rice soju. In 2019, Tokki Soju built a new base of operations in Chungju, South Korea, and in 2022, re-established its US presence in Rohnert, California, where all domestic expressions of Tokki Soju are produced today.
Tokki, which translates to "rabbit" in Korean, was the zodiac animal for the year Hill spent in Seoul mastering traditional Korean methods of fermentation and distillation. Upon returning to New York and securing a position as the head distiller at Brooklyn's Van Brunt Stillhouse, he found the city a growing hot spot for high-end Korean restaurants. Unfortunately, only the ubiquitous "green bottle soju" was widely available in the US at the time—an incongruous pairing for food and beverage programs of Michelin caliber. When one such restaurant in Brooklyn commissioned a quality, traditional soju, Tokki Soju was officially born.
A resounding success out of the gate, Tokki Soju quickly outgrew its Brooklyn facility, and in 2019, after careful consideration, Hill and CEO Douglas Park established their new base of operations in Chungju, South Korea—the most fitting place to craft and elevate this historic Korean spirit.
Soju production in Korea dates to the 13th century with the introduction of distillation technology during the Mongol invasion. Though historically made from rice, restrictions put in place during the Korean War banned its distillation until 1999, and as a result the vast majority of today's soju is made from alternative starches that are then sweetened and artificially flavored. These types of soju are not fermented using the traditional Korean starter, nuruk [new•lug], whereas Tokki Soju painstakingly hand cultivates their own nuruk from milled barley cakes inoculated with aspergillus oryzae yeast, a process that takes 1–2 months.
Perhaps most notable is the fact that Tokki Soju distills their soju from rice! Citing superior flavor and texture, they opt for 100% glutinous rice, or chapssal in Korean, despite the higher cost that using this variety entails.
In 2022, Tokki Soju re-established their presence in the US in Rohnert, California. Glutinous rice locally sourced from Sacramento Valley is milled to a fine grist, cooked, and combined with nuruk for a seven- to ten-day parallel fermentation. Distillation occurs in a copper hybrid still—the first as a pot still run and the second through the column—and the heads and tails are cut aggressively, leaving only 35% of the heart for bottling. Gradually proofed with reverse osmosis water, all expressions of Tokki Soju are bottled without added flavoring agents, sugars, or other adulterating substances in opposition to modern, standardized soju practices.
Tokki Soju continues producing unadulterated Korean-inspired soju the traditional way and now distills Korean-inspired dry gin under their "Western spirits" brand, Sonbi.