Siembra Spirits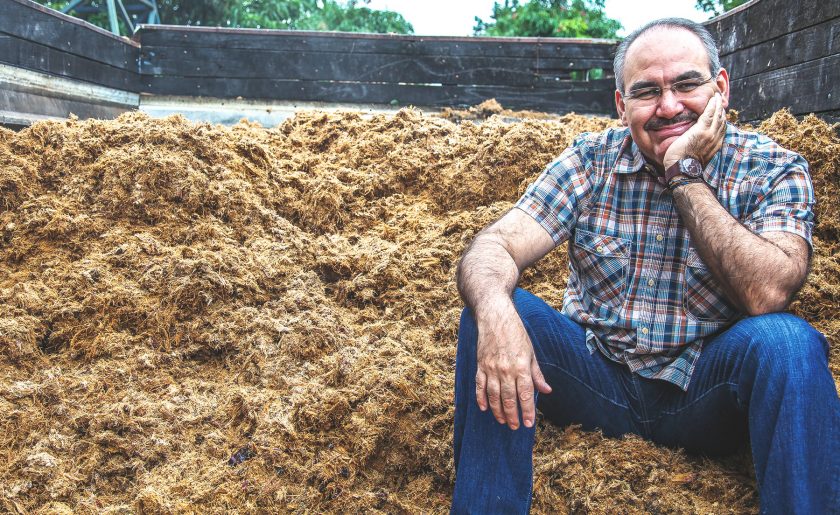 David Suro-Piñera is easily one of the most significant figures in agave spirits today, particularly in the United States. After emigrating from Mexico more than 38 years ago, David moved to Philadelphia and in 1985, opened the nation's first bar-restaurant focused exclusively on traditionally produced tequila and heritage Mexican cuisine. That restaurant, Tequila's, became a pilgrimage for agave enthusiasts across the world, inspiring thousands of bar programs in the decades since. This has, in turn, allowed David to launch a stunning array of projects—from founding several non-profit and advocacy organizations (including the service-industry facing, educational Tequila Interchange Project, and the Siembra Suro Foundation, which provides medical and educational assistance to migrant workers), to producing/importing some of the most highly-regarded Mexican spirits on the market.
The cornerstone of David Suro's vision, Siembra Azul was created to further the goal of spreading the flavors and gospel of honest tequila. Siembra, meaning sowing (as in seeds), focuses on three pillars: transparency, traceability, and terroir. Every step of production is detailed on the bottle—even the agave plantation registry numbers are listed—and no additives or commercial shortcuts are even considered. This first brand has grown and become a staple of conscientious tequila and agave lovers worldwide, allowing David to expand to further brands under the Siembra moniker.
AZUL is made in collaboration with the legendary Vivanco family at NOM 1414 in Arandas, the most prestigious production community in the Highlands of Jalisco. Single estate agave, grown to maturity in mineral-rich, red-clay-laden soil is harvested by hand, cooked in traditional brick ovens, broken down using hand-operated roller mills, and fermented in stainless steel (while classical music plays, to inspire the yeast). Distillation takes place in traditional copper pot stills.
VALLES presents the other distinct and traditional tequila-producing region of Jalisco, the Lowlands (or Valley, hence, Valles). Made in collaboration with the Rosales family at the iconic Destileria Cascahuín, single estate agave is grown to maturity in volcanic soil then harvested by hand. Primarily cooked using a traditional brick oven, the line also features limited releases of tequila cooked using the historic method of earthen pit oven (the same as in most artesanal mezcal) which imparts a distinct smoky flavor and connects the dots clearly between modern tequila and its forebear, Vino de Mezcal de Tequila. Agave is milled using either a hand-operated roller mill, a horse-drawn, stone tahona mill, or is mashed by hand using massive wooden mallets. Fermented by ambient yeast in historic brick tanks, the tequila is finally distilled using a hybrid stainless steel & copper pot still.