Domaine Ravignan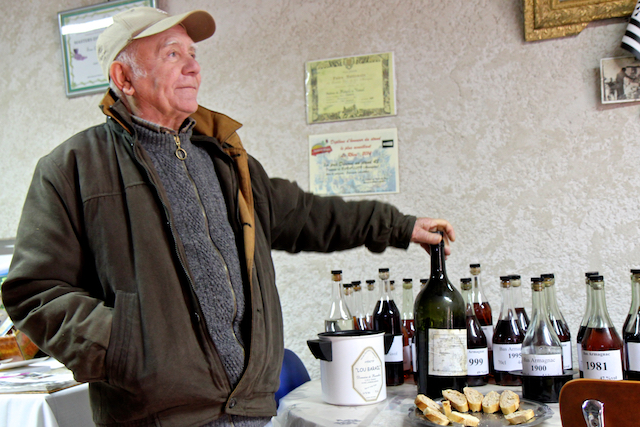 Castles have graced the property of what is now the Château de Ravignan since the 12th century. The name Ravignan itself comes from the deep ravines surrounding the property that once served as a natural defense. The château was later occupied by feudal barons and partially destroyed during the religious wars of the 16th century. In the mid-17th century, a Louis XIII manor was built on the property. In 1732, vineyards were planted. Around the same time, the property was sold to Jean La Croix who later took the name Ravignan.
Today the estate is managed by Jean-Henry d'Orglandes and his wife, Christine, along with her brother, Baron Louis de Ravignan. The chai stands between the impressive château and a 16th-century church. It has recently been expanded to house nearly 300 barrels. The area is cool and well-ventilated which helps promote oxidation.
Wood comes from trees both grown on the property and from the Limousin forest. Ten to fifteen new barrels are made each year after being air-dried for seven full years. Such quantities of oak ensure good color and tannin dosage. Barrels are racked once a year and monitored frequently.
Ravignan garners tremendous respect within the Armagnac region. The distillation at a low degree ensures lots of fruit, new oak gives wonderful structure, and long aging creates a natural concentration of flavors. A large array of subtle flavors always weave their way in and out of the glass, and the distillates often receive top marks in notable French magazines like Gault-Millau and Revue des Vins de France.
Gascony