Chateau de Briat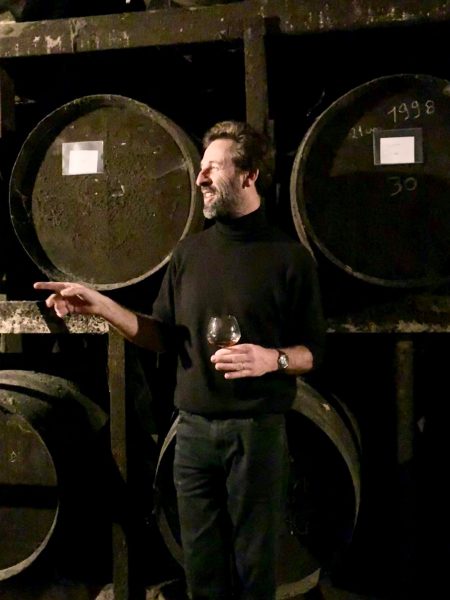 The Château de Briat has a long and impressive history; built in 1540, it first served as the hunting manor for Queen Jeanne d'Albret. Her son, Henri de Navarre, later Henri IV, King of France, often stayed in the castle, but in 1587 gave it to one of his fellow officers as a reward for saving his life in battle. After changing ownership several times, the domaine was taken over by Baron Raoul de Pichon-Longueville in 1864.
The Pichon-Longueville family, who already owned the famous vineyard of the same name in Pauillac, used the estate as a country retreat while continuing the château's tradition of distilling a percentage of the harvest every year and stocking armagnac.
When the Château de Pichon-Longueville property in Bordeaux was sold, the Château de Briat was retained by Baron Raoul de Pichon-Longueville, the maternal ancestor of the current owner, Stephane de Luze.
Tragedy struck in 2003, when then master distiller, Gilles de Luxe, and his wife lost their lives in a car accident on their way home from a local trade show in Paris. As a result, their son, Stephane, suddenly found himself at the helm of this prestigious estate.
Seven hectares of vines are divided between Bacco, Folle Blanche and Colombard; Stephane's father, unlike many other armagnac producers, was a firm believer in keeping yields low and was not opposed to cutting fruit to give a final harvest of 60 hl/ha. Colombard was a particular favorite, and his eau de vie was made strictly with this grape.
Stephane maintains his father's traditions, distilling each varietal separately to 52°, and only 10 new barrels are laid down in a given year. After 2 or 3 years, they are transferred to older casks and, apart from an airing that occurs once a year, they are left to rest in the spacious yet primitive chai. Topping up is not practiced; de Luze prefers to let the level fall, promote air contact, and therefore create a spirit that is less aggressive. Assemblage of various grapes takes place after a minimum of four years and, at times, not until their tenth birthday.
Proprietor: Stephane de Luze
Village: Mauvezin d'Armagnac (Landes)
Hectares of vines in production: 7 ha (17.5 acres)
Other production: None
Grapes: Bacco (56%), Colombard (30%), Folle Blanche (14%)
Percent of production used for distillation: 70 %
Soil: Sables Fauves (Iron-rich sand)
Production of armagnac per year: 30 hl a.p. (15 barrels)
Distiller: Roumat
Distillation: Armagnacaise
Distillation degree upon exiting the still: 52° (104 proof)
Barrels: Limousin