Domaine d'Ognoas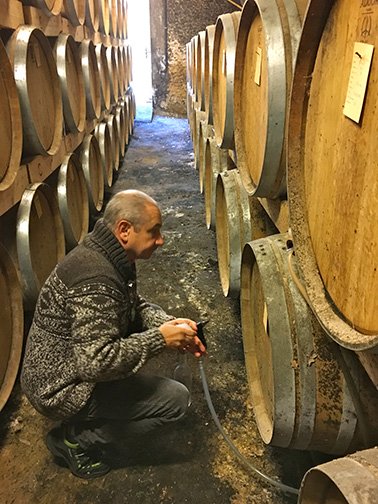 Dating back to the Middle Ages, the Ognoas estate has lived many lives: that of a manor to multiple lords, an ecclesiastical estate, and finally, a public property stewarded by the Landes General Council.
Situated in the Arthez d'Armagnac commune of Landes and covering more than 650 hectares, the council chose to pledge the estate as a showcase for the region, renovating the historic buildings and opening them to the public, and maintaining the more than 100 hectares of agricultural holdings that grow corn, soybeans, and sunflowers along with the almost 50 hectares of viticulture that contribute to the exceptional Armagnacs made on site.
In addition to a traveling still from the 1936 that has been affixed to the estate since 1999, the domaine boasts an alambic Armagnacais that was built in 1804 and has never been out of service, making it the oldest working still in Gascony. Baco, Folle Blanche, and Ugni Blanc are distilled primarily on this historic still and placed in new, 420-liter French oak barrels (the staves of which are sourced from the 350-hectare forest on the estate and fabricated by Giles Bartholomo at his nearby cooperage) for initial aging before being transferred to used oak and placed in secondary chais for continued, undisturbed development. Dirt floors in the multiple chais help to regulate fluctuation in temperature and maintain suitable moisture levels.