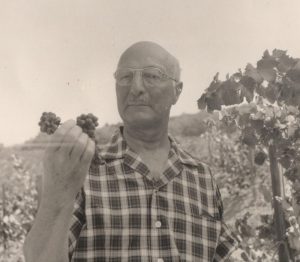 In 1953, James D. Zellerbach returned from his tenure as the Ambassador to Italy under the Truman administration with one goal in mind – to plant Pinot Noir and Chardonnay in California. While abroad, he spent extensive time traveling through Burgundy which ignited his love for their famed grape varieties. He planted three acres each of these varieties at a time when there were less than a few hundred acres planted across the nation. On a winding dirt road that gently rises into the hills, overlooking the city of Sonoma, Hanzell Vineyards was born, named in honor of James' wife – Hana Zellerbach.
Sitting at the southern edge of the Mayacamas mountain range, Hanzell was one of California's very first boutique wine estates, exceeded in longevity only by Mount Eden Vineyards. The Zellerbachs planted their first Pinot Noir using cuttings from the Martin Ray estate (now commonly referred to as the Mount Eden clone). Years later, selections from the original Hanzell plantings are still used throughout California and referred to as the "Hanzell clone".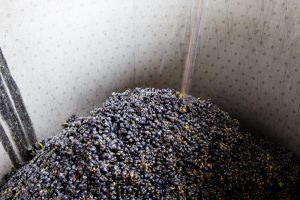 The first bottling of Hanzell came in the 1957 vintage, crafted by Brad Webb. In 1973, Bob Sessions left Mayacamas Vineyards to become Hanzell's winemaker, where he would stay and oversee winemaking for nearly 30 vintages until his retirement in 2001. Sessions strongly resisted technological innovation in order to honor Hanzell's traditions, and despite no formal winemaking education, he became a pioneer in the field. Hanzell was the first winery in the world (!) to design and use stainless steel fermenters to allow complete control of fermentation temperature, thus revolutionizing the industry as we know it today. They were also the first winery to exclusively use French oak barrels for aging wine, now a very common practice among their peers.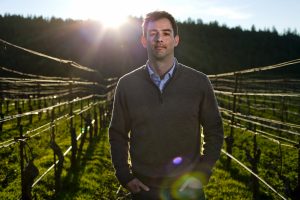 In 2014, Jason Jardine took over as Hanzell's President and Director of Winemaking. Jason has an extremely impressive resume which started with an internship at Robert Mondavi at the age of 21. He later moved on to manage the vineyards at Soter, plant the vines and produce the wine at Rhys Vineyards, and helped Flowers convert to full biodynamics, among other gigs. Jason came to Hanzell to help the farm realize its dream of becoming fully sustainable and biologically independent. A true visionary in the field of ecological farming, Jason will continue to uphold and strengthen the winery's legendary reputation for years to come.
Today, Hanzell is a 200-acre estate – a true "bio-farm" and a truly spectacular place; alongside the 46 acres of vines, one will find pigs, chickens, turkeys, sheep, and deer roaming through the fields, a fully productive garden that feeds the Hanzell staff year-round and not a trace of chemical or pesticide in sight. The estate is farmed following the "bio approach" which makes use of a natural nutrient cycle in order to reduce their carbon footprint.
According to Jason and the winemaking team, their role is to "nurture the process from grapes to wine without compromising the distinct qualities Mother Nature has so generously given [them]". They produce two levels of Chardonnay and Pinot Noir – 'Sebella' and 'Estate'. The 'Sebella' wines are crafted from younger vines on the property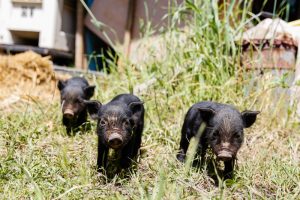 along with a bit of fruit from select like-minded growers in Sonoma County. The 'Estate' wines are sourced completely from the farm including Ambassador's 1953, de Brye Sessions, Ramos & Zellerbach vineyard blocks, all with an average vine age of 30-35 years. Production on the 'Estate' wines has crept up a little bit in recent years but continue to be limited and in high demand.
Since its inception, Hanzell's winemaking style has emphasized restraint, nuance, subtlety, and ageability. The wines are timeless, as they have and will continue to showcase to the unique terroir of this iconic hillside estate.