Skurnik Wines welcomes our first Pennsylvania winery, Galen Glen, to the American Portfolio!
---
Galen and Sarah established Galen Glen in 1995 when they purchased the Troxell Farm from Galen's father. At that time Galen was a mechanical engineer and 6th generation farmer, and Sarah a chemist. Like so many happy stories they traded in their corporate careers to grow grapes and launch a winery. Galen and Sarah have been pioneers in the PA and East Coast wine communities ever since.
Their daughter, Erin Troxell, who grew up on the farm established a fascination for grape growing and winemaking. She received her undergraduate at Cornell University, focusing on Viticulture studies. Next she completed her first internship in the Nahe wine region which introduced her to common German techniques. She continued to receive a masters in the Vinifera EuroMaster program. Erin continues to immerse herself in studying foreign cultures and practices. She has worked in New Zealand, California, Germany, Oregon and France. Erin's experience and love for the farm she grew up on shows throughout the wines.
We recently had the chance to sit down with Galen and Sarah to discuss where they got the idea to start a winery, Pennsylvania vs. New York Wine, East Coast Grüner and much more!
---
SARAH, BEFORE GALEN GLEN, YOU WERE A CHEMIST, AND GALEN WAS AN ENGINEER – HOW DID YOU TWO END UP IN WINEMAKING?  
---
YOUR ORIGINAL VINES CAME FROM NEW YORK; HOW IS PENNSYLVANIA WINE DIFFERENT FROM NEW YORK?
---
HOW ABOUT YOUR VINEYARD(S) SPECIFICALLY? HOW WOULD YOU DESCRIBE THE TERROIR AT GALEN GLEN?
---
HOW DO THESE ASPECTS TRANSLATE INTO THE WINE IN THE BOTTLE?
---
YOU'VE COMPLETED OVER 25 VINTAGES AT GALEN GLEN. WHAT ASPECT OF THIS JOURNEY HAS BEEN THE MOST REWARDING?
THE WINES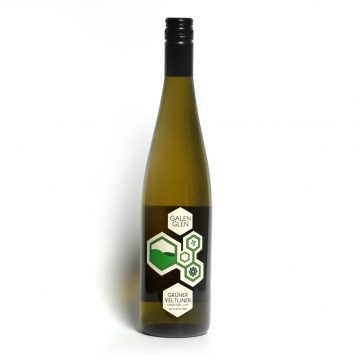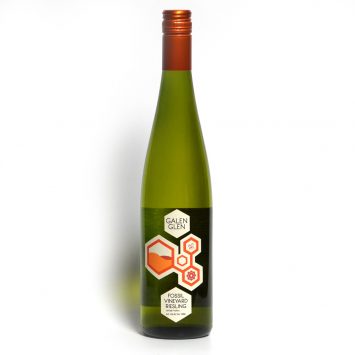 Riesling 'Fossil Vyd', Galen Glen Winery
• Practicing Sustainable

• 100% Riesling

• Fossil Vineyard (Lehigh Valley AVA)

• Fermented in stainless steel tanks

• 5 months sur lies

• 493 cases produced

• 12% abv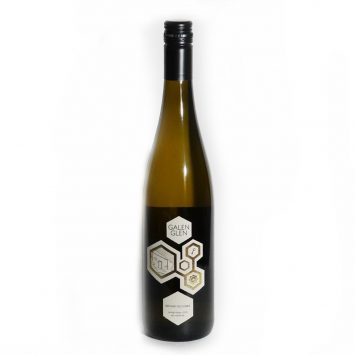 Gruner Veltliner 'Stone Cellar', Galen Glen Winery
• Practicing Sustainable

• 100% Grüner Veltliner

• Produced from vines planted in 2003

• Fossil Vineyard (Lehigh Valley AVA)

• Fermented in jacketed stainless-steel tank for 3-weeks

• Aged 5 months sur lie in stainless steel tank

• 246 cases produced

• 13% abv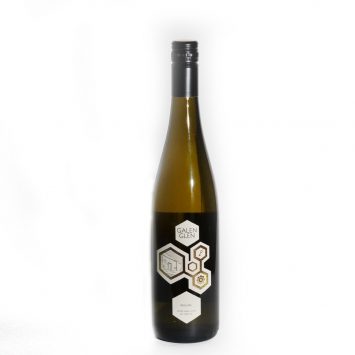 Riesling 'Stone Cellar', Galen Glen Winery
• Practicing Sustainable

• 100% Riesling

• Geisenheim clone 239

• Planted in 1999

• Fossil Vineyard (Lehigh Valley AVA)

• Fermented in jacketed stainless-steel for 3-weeks

• Aged 9 months sur lies

• 259 cases produced

• 12% abv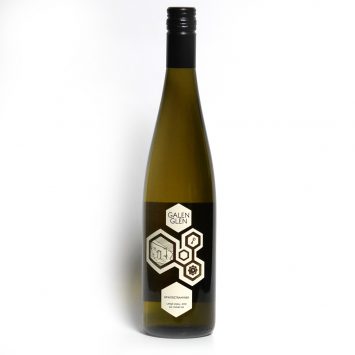 Gewurztraminer 'Stone Cellar', Galen Glen Winery
• Practicing Sustainable

• 100% Gewurztraminer

• Planted in 2003

• Fossil Vineyard (Lehigh Valley AVA)

• Fermented in jacketed stainless-steel tank for 3-weeks

• Aged 5 months sur lies in stainless-steel tank

• 296 cases produced

• 13.5% abv