Galen Glen Winery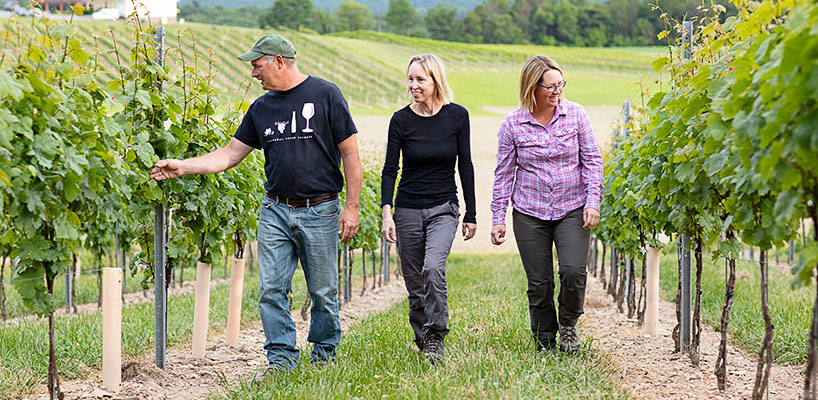 Skurnik Wines welcomes our first Pennsylvania winery, Galen Glen Winery, to the American Portfolio!
Galen and Sarah established Galen Glen in 1995 when they purchased the Troxell Farm from Galen's father. At that time Galen was a mechanical engineer and 6th generation farmer, and Sarah a chemist. They traded in their corporate careers to grow grapes and launch a winery. Galen and Sarah have been pioneers in the PA and East Coast wine communities ever since.
Their daughter, Erin Troxell, who grew up on the farm established a fascination for grape growing and winemaking. She received her undergraduate at Cornell University, focusing on Viticulture studies. Next she completed her first internship in the Nahe wine region which introduced her to common German techniques. She then received a masters in the Vinifera EuroMaster program. Erin continues to immerse herself in studying foreign cultures and practices. She has worked in New Zealand, California, Germany, Oregon and France. Erin's experience and love for the farm she grew up on shows throughout the wines.
Galen Glen offers the true family experience, throughout the generations of farming to Erin transitioning into winemaking with a resume and worldly experience. Please join us in trying these wines and exploring deeper in the Pennsylvania wine regions.