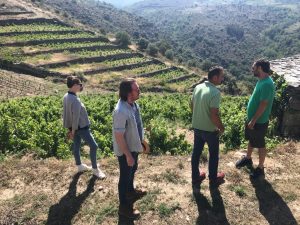 We couldn't be happier to announce the arrival of yet another stellar Galician collection—please welcome Adega A Coroa to Skurnik's Spanish portfolio!
This domaine, one of the key players in the appellation of Valdeorras, was founded in 1999 by the López Vicente family. After generations plying their trade as vine nurserymen, they saw that the time was ripe to take their heretofore no-frills wine production to new heights of quality, and began estate-bottling in partnership with Roberto Fernández. Their beautiful winery, hewn out of the same slate the vines root in, is situated in the town of A Rúa and has been used continuously for wine production since its construction in the mid-eighteenth century.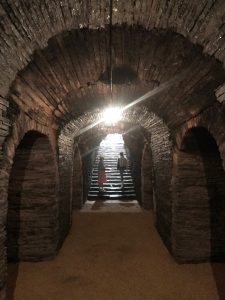 The majority of the domaine's twenty hectares of vines are planted to Godello on prime mid-slope expositions in A Rúa which run from slate to granite and alluvial material depending on the altitude of the parcel. The holdings are anchored by the emblematic nine-hectare parcel of A Sobreira, which was planted in 2002 and supplies 60% of the production of the delicious all-tank estate Godello. A ways off, south of the Sil River valley and into the snaking folds of the Bibei on the frontier of Valdeorras with the eastern Ribeira Sacra, lies the parcel of Valdaguas, the jewel of A Coroa (Gallego for La Corona, or 'the crown'). This stunning 1.2-hectare site was planted in terraces in 1940 and supplies fruit for the foudre-raised '200 Cestos' bottling.
A Coroa's crop, one of the lowest-yielded in the entire appellation, is hand-harvested. Autochthonous yeasts propagated via pied de cuve carry out the alcoholic fermentations, and the intrinsically low malic acidity of the Godello variety allows for a natural eschewal of malolactic fermentation. This, along with cool and reductive élevage, furnish the estate Godello with a piercingly focused brilliance.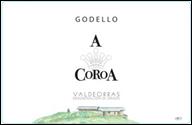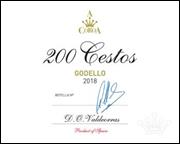 2017 A Coroa Valdeorras Godello '200 Cestos'
100% Godello sourced from Valdaguas, a 1.2-hectare parcel planted in terraces in 1940. Hand-harvested and fermented with indigenous yeasts in some combination of old 500L, 2000L, or 3000L barrels or foudres (depending on the year and yield), where it rests on the fine lees for six months before bottling.