We here at Skurnik pride ourselves on devotion to a certain Iberian fortified wine, so it only seems fitting that we now look up from the chalky knolls and Moorish courtyards of Jerez and turn our gaze northwest towards that other great fortified wine of the peninsula: port! We are proud to announce our partnership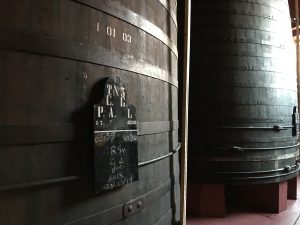 with Churchill's Port in New York, New Jersey, Connecticut, Pennsylvania and California.
Today, small new port firms are increasingly common, but in order to understand Churchill's unique significance we must transport ourselves back to 1981, when John Graham (affectionately known as Johnny), scion of the noted Porto family and enterprising young dynamo, audaciously bucked the prevailing order and established the first new port house in the region in some five decades. Already having developed a reputation as a fearsome taster working for both Cockburn's and Taylor's, he was armed with precocious know-how and contacts with extremely high-quality growers, but not much else—the task ahead would be daunting.
Owning only the barest minimum of back stock required by the appellation for longer-aged and blended ports, he conceived an initial strategy of focusing on vintage wines, which, despite their perch at the top of port's prestige ladder, spend the least time maturing before release. This focus at the outset on the highest possible fruit quality and production values across the board informs Churchill's house style to this day,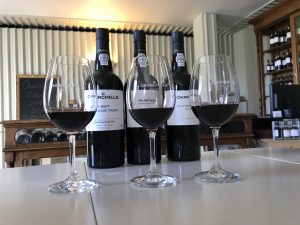 when, having expanded their offerings to the full range of typical releases, every wine bottled under the Churchill's name begins life with the so-called 'vintage treatment'— sourcing from Grade-A vineyards, handpicking, and costly traditional foot-treading in lagares. This human-scale, labor-intensive production process is in large part possible due to Churchill's relatively small size compared to many of the leading port houses, allowing them a nimbleness and attention to detail difficult to achieve at larger scales.
Speaking of the house style, Johnny favors a relatively dry expression, and one in which the proportion of alcohol from natural fermentation, as opposed to the neutral-spirit addition common to all ports, is relatively high. All Churchill's ports are fermented with indigenous yeast, an important factor in slow and long fermentations which, in a kind of one-two punch, consume a higher quantity of sugar from the must and lower the required proportion of neutral spirit. Proper acidity, another key element of an unabashedly sweet category, comes from Churchill's favored south-bank, north-facing vineyard sources, in particular,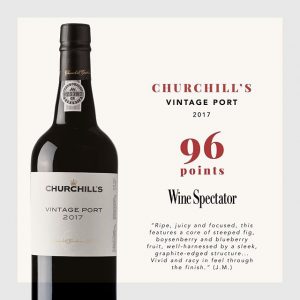 their wholly-owned Quinta da Gricha. Purchased in 1999, this property quickly became the spiritual heart of Churchill's, and the old winery that came with it is where all the wines are fermented before being sent downriver to Vila Nova de Gaia for blending and maturation.
Director of Production Ricardo Pinto Nunes now counts fifteen years working alongside Johnny, who is technically CEO and Master Blender. Joining this august company and carrying on the family tradition is Zoe Graham, who represents the sixth generation of Grahams in the Douro wine business. We are fortunate to kick off our association with Churchill's under the sign of the fabulous 2017 vintage, which pairs with 2016 as the first vintage to be generally declared back-to-back with another in over 100 years.