"More than any other great grape, Riesling has suffered from prostitution of its name. The word Riesling has been filched for incorporation into the names of all sorts of vine, many of them mediocre." Jancis Robinson, Vines, Grapes and Wines, 1986.
At the end of Prohibition, over one million gallons of "Riesling" were produced, and at the time, the definition of American "Riesling"  was any dry white wine or wine blend being made– regardless of varietal. Confusion over its definition eventually led to ambivalence: What is American Riesling?  The sixties and seventies brought a little more clarity with varietal labeling but again, the grape was faced with a plethora of vague designations — Dry, Emerald, Grey or Johannisberg Riesling.  American Rieslings varied in style and were not very compelling wines, and certainly not worthy of a place alongside their German and Austrian counterparts. It took some time to understand where and how to farm these wines on American soils.  Riesling was often planted on warmer sites in the United States, picked early and fermented dry, generally producing uninteresting wines which lacked substance. This grape begs for a long, cool growing season on shallow soils which can produce rich, well-balanced wines nuanced by Riesling's signature acidity. During the seventies, American winemakers were encouraged by the promise of this grape in cool climates with extended hang time labeled "Late Harvest" bottlings from the Finger Lakes, Monterey, Sonoma, and Santa Barbara. A better understanding of Riesling phenolics focus on vineyard practices and minimal winemaking in the cellar led to a much more profound expression of this grape on a domestic level.
In 1958,  Dr. Konstantin Frank planted Riesling on the western shores of the Finger Lakes and the wines he produced in subsequent years reflected the wide range of possibilities for Riesling in the frigid temperatures of the Northern New York. Riesling is a hardy grape capable of withstanding the harsh winters of Upstate New York and producing complex wines worthy of the global stage.  Out West, in 1971, Richard Sanford and Michael Benedict planted Riesling in the Santa Rita Hills with the purpose of making world-class wines. The Sanford & Benedict vines would eventually be pulled for more commercially sustainable Chardonnay and Pinot Noir vines, but the idea of making  high-quality Riesling vines in the cool climate of Santa Barbara was born. Just a year later, Riesling was planted in Oregon in the Dundee Hills, and not long after was planted in Southwestern corner of the Rogue Valley, just miles away from the chilling winds of the Pacific Ocean. As the seventies drew to a close, Americans understood that the Riesling that was initially grown on cooler sites and withstanding long growing seasons would produce more balanced, physiologically ripe wines — fitting of this noble grape. Recently, American Rieslings have benefited from the diversity of plantings in  Washington, California, Oregon,  Michigan, and New York. In fact, the United States ranks second to Germany in terms of Riesling vines planted and with this growing sample size.
We can better understand the evolution of Riesling in the United States through the lens of three wineries producing wines worthy of the world stage. 
• • • • •
Hermann J. Wiemer
NEW YORK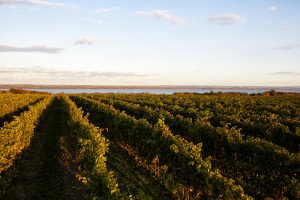 Hermann Wiemer has been a viticulture and winemaking pioneer in New York since he emigrated from Bernkastel, Germany in the 1960s, and the winery today remains a leader in the Finger Lakes for both wine production and vine propagation. Wiemer  was born to make wine. His mother's family had over 300 years of winemaking experience in the Mosel, and his father was a skilled nurseryman who was in charge of the Agricultural Experiment Station in Bernkastel and responsible for restoring vines in the Mosel region after WW II. Hermann grew up learning to graft vines by hand with his father before attending prestigious German winemaking and viticultural institutions. When Hermann moved to New York, he discovered that the western shore of Seneca Lake was quite similar to the cool climate and gravelly soils of the Mosel.  Using his grafting skills, Wiemer purchased and planted one of the first successful vinifera vineyards on Seneca Lake in 1976. His dedication and attention to detail allowed the project to thrive, and Hermann J. Wiemer has become known as a premier domestic Riesling producer. Since 2007, the winery has been run by Hermann's longtime apprentice Fred Merwarth and agronomist Oskar Bynke. Fred works to further Hermann's vision through precise and thorough vineyard management and winemaking, while Oskar focuses on winery operations.
The wines of Hermann J. Wiemer are stunning, pure Rieslings that speak of Seneca Lake with more than a little reference to the Mosel. The grapes are grown in three distinct estate vineyards that take advantage of the various microclimates and aspects of the western shore of Seneca Lake. The original 1976 vineyard, HJW, is where the winery resides. The Josef and Magdalena vineyards are about 10 miles north and differ greatly in slope, soil, and vine age. From the Dry Riesling which blends the vineyards together to the single vineyard offerings, Hermann J. Wiemer deserves a place amongst the great wines of the world.
• • • • •
Ovum Wines
OREGON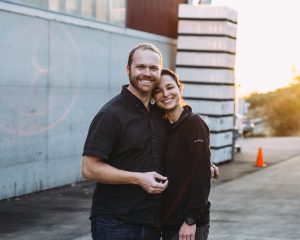 Founded by husband-and-wife duo John House and Ksenija Kostic in 2011,  Ovum is a celebration of the diverse expressions of Oregon Riesling. After years of learning the intricacies of the Willamette Valley while working together at Chehalem, John and Ksenija set off to further investigate the myriad terroirs of Oregon through the lens of Riesling, and now source fruit from the state. They have found sites with blustery Pacific winds, extreme diurnal shifts, and rocky, well-draining soils ranging from the Ribbon Ridge appellation in North and as far south as the Illinois Valley in the Siskiyou Mountains.  To emphasize the idiosyncrasies of these varied vineyards, all of Ovum's wines see the same practices in the cellar: natural fermentations, no additions or subtractions except for SO2, extended lees contact of 8-9 months – all in neutral barrels of acacia and oak, as well as Nomblot concrete eggs. The resulting wines are transparent, textured and concentrated, driven by minerality, and framed by unwavering acidity. Ovum's Riesling's are among the most compelling white winemaking we have encountered in our search throughout the Pacific Northwest.
• • • • •
Tatomer Wines
CALIFORNIA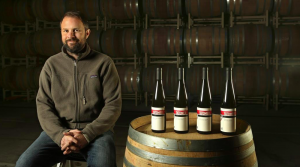 Tatomer is first an individual and rigorous endeavor; in its particular commitments and breadth, it is by and large a peerless pursuit in this small corner of California. Graham Tatomer's devotion to California Riesling and Grüner, began with a gig at Santa Barbara Winery while still in high school, introducing Graham to the Lafond Winery and its vineyard, home to among the oldest Riesling plantings in the region.
California has long been host to Riesling plantings – few of which have weathered the vacillations of the American palate – and Santa Barbara County is no exception. In fact, the region's pioneers, Richard Sanford and Michael Benedict, planted their eponymous property to Riesling before its iconic Pinot Noir. Their peers, too, planted Riesling in the seventies, and Graham is privileged today to work with two surviving sites – Lafond along the Santa Ynez, planted in 1973, and Rancho Sisquoc, which hosts own-rooted Riesling the Santa Maria Valley. At Sisquoc, the 40-year-old  Riesling is planted on a low norther-facing riverbed of loam, silt, and cobblestones. In addition to these historic Riesling sites, Graham has invested much of his time and efforts to the Riesling at Kick On Ranch in western Los Alamos. Frigid winds coming off of the cold Pacific Ocean waters flow through this vineyard daily; helping to keep it cool and dry. The Kick On ranch Riesling receives a little extra skin contact and is aged in neutral wood, influenced by his time in Austria.
In 2003 Graham traveled  to the Wachau,  Austria, and found mentorship – and a second family – among the Knolls. A harvest internship in 2003 was the beginning of a four-year engagement with Weingut Knoll and the Wachau at large, balanced with time in Santa Barbara working alongside Adam Tolmach, of Ojai Vineyard. This investment continues to pay in dividends. Aside from the immediately utilizable lessons about Riesling and Grüner, Graham gleaned subtleties in the Knolls' work that has proven essential as his solo endeavor has flourished.
Today, Graham makes wines of a clear Austrian pedigree – they are haltingly alluring in their presentation of power, precision, and detail – but their tenor is wholly idiosyncratic: they belong to the soils and climes of Santa Barbara.