I know, I know…you're supposed to drink the stuff at the height of its freshness. But remember the days when they used to say that about Muscadet? And then suddenly it became the ne plus ultra of cool to pour ten-year-old Clos des Briords by the glass?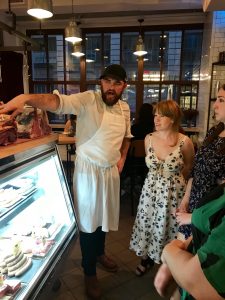 We should start by saying that this was not intentional. The winery did not hold the wine back for seven years because they didn't feel it was ready to drink when it was bottled in January of 2012. This lot of Manzanilla En Rama Saca de Invierno 2012 from Barbadillo is akin to the proverbial yard sale Jackson Pollock – one man's trash is another man's treasure. It remains a mystery why the previous importer was sitting on an unsold pallet of this wine when Skurnik took over the agency, but one thing we are sure of is the integrity of the conditions under which it was stored: it's been sitting untouched in temperature-controlled storage at Fond du Lac since being brought over from the winery sometime in 2012. Being that the Saca Estacional is bottled with approximately eight years of average age, we can cheekily call this a seven-year-old eight-year-old wine.
While some take it as axiomatic that biologically-aged wines – especially those that have undergone only minimal filtration – should be drunk soon after bottling, the thinking on this subject has evolved considerably in the last few years. In this article on the Consejo Regulador's official website, Ruben Luyten notes that the first releases of Tio Pepe En Rama carried an advisory on the label that the wine should be drunk within three months of release. Today, in contrast, González Byass is bottling a portion of the wine in magnum, the best format for extended cellaring.
As early as 2012, noted sherry experts Peter Liem and Jesús Barquín were extolling the virtues of bottle-aged finos and manzanillas. Here are their thoughts on the subject from Sherry, Manzanilla & Montilla:
Conventional wisdom holds that finos and manzanillas should be drunk as quickly as possible after bottling, and that they will begin to deteriorate within in a matter of months. In truth, modern bottling techniques allow the wine to remain more stable in bottle today and, provided they have been properly shipped and stored, finos and manzanillas can retain their original character for up to 18 months.
On the other hand, maintaining the wine's original character may not necessarily be the goal – and in fact, the authors of the book challenge the notion that fino and manzanilla do not improve with further aging after bottling. While we recognize that we are in the minority on this, contradicting even renowned sherry authorities, our experiences have led us to believe not only that the very finest biologically-aged sherries can improve with time in bottle, but that they often require it to show their best.
Specifically on the subject of the seasonal saca from Barbadillo, Liem and Barquín write,
It is a rich, pungent style of manzanilla, full of complex, savory flavor and, contrary to conventional wisdom, it ages remarkably well in bottle – in fact, it often takes two or three years to reveal its full depth and range of aroma.
Writing in the Wine Advocate in August of 2013, Luis Gutierrez says of this particular wine,
The NV Manzanilla En Rama Barbadillo Saca De Invierno 2012 shows a bright yellow color, almost florescent, and shows how these unfiltered Manzanillas can age in bottle. Even if the idea is to have frequent bottling trying to offer them as fresh as possible, they gain in complexity. Notes of almonds, olives, seaweed, hazelnuts and smoke complicate the nose, while the palate is very intense, complex and long with penetrating flavors and an extra-long finish. Keeping these bottles might sound weird, but a minority is already doing it. Drink 2013-2014.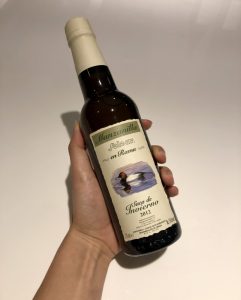 Despite having posited a drinking window in his review that has long since passed, I am sure that Mr. Gutierrez would relish revisiting this wine today to see how beautifully it has evolved. [Minor quibble with one particular word in this review: biologically-aged wines bottled En Rama are not un-filtered, but rather very minimally filtered – it would be unwise to bottle a wine without removing the live yeast.]
Those of you who have read this far are undoubtedly among the small but growing minority of our clients who are passionate about sherry. And now comes the best part of this offer: there is no upcharge for this seven-year-old bottling. In fact, we're offering it at a significantly lower price than the current release. If this causes you to lose confidence in the integrity of the wine, we'd be happy to send your sales representative by with a sample so you can make your own judgement.