It's April 10th, 2020, and the end of our fourth week working from home. Today we're sharing how five of our Skurnik staff finished their days with life's simplest pleasures: a couple dinners made with love and special wines that we can think of no better reason to open.
Reporting from five different 'bunkers' – four in New York, and one in California – Elizabeth, Shadia, Nicole, Max, & Matt share their wine picks from this week: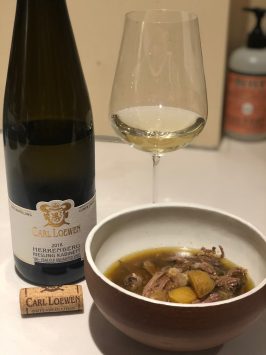 ELIZABETH CHRISTENSEN
Loewen Longuicher Herrenberg Riesling Kabinett
The Loewen Herrenberg Riesling Kabinett 2018 is a delicious wine, and a fantastic value. Made from 100+-year-old vines, there is tremendous depth and complexity—much like the stew that had simmered for hours.
It's also a youthful and friendly, with only a little kiss of sweetness—just enough to balance the heat from the New Mexico hatch green chile. 😋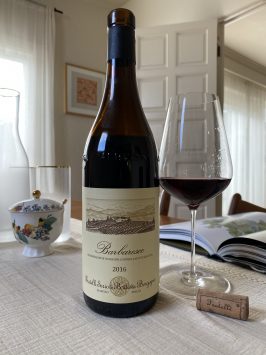 SHADIA ALAME
Barbaresco, Borgogno Serio & Battista 2016
I've found myself reaching more for red wine over the last couple weeks, perhaps as a celebration of these final days of crisp winter weather. This beautiful, classically styled Barbaresco soothes that craving for a chewy, structured red, while also acting as an opening curtain to springtime. The brooding notes of cigar leaf and iron dance in perfect harmony with meadow flowers and fresh alpine herbs. It's impossible to keep my nose out of the glass.
I also can't help but think of the Borgogno family when I drink these wines. Such dear, lovely people, they are the epitome of "salt of the earth." I feel so fortunate to be able to celebrate their life's work with every delicious sip.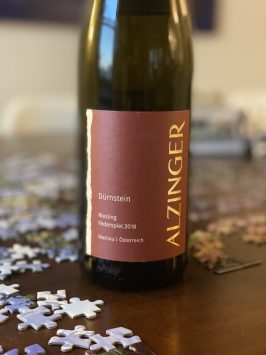 NICOLE DECICCO
Alzinger Dürnsteiner Federspiel Wachau Riesling
A Riesling so crystal clear, vintage after vintage. The first sip is like diving into a mountain lake at dusk on an early summer's day. Cool and calm, but all of a sudden razor-sharp chills.
Cherry or early plum-scented with medium body that feels denser than you'd expect from the aromatics,  and a mustard green snap spice on the finish. Leo's wines are so delicate, but not for a lack of substance. There's texture, great acidity, and notes of pear and lime zest linger hauntingly after each sip.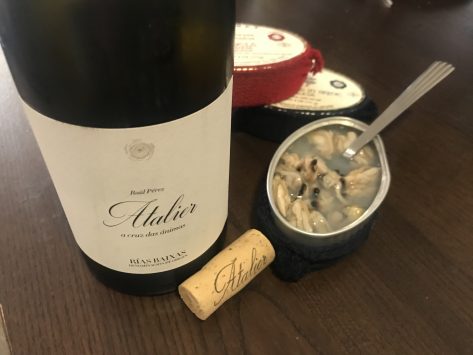 MAX WORKING
Albariño Rías Baixas 'A Cruz das Ánimas', Atalier by Raúl Pérez
I'm drinking the 2018 'Atalier' Albariño by Raúl Pérez with a fine assortment of tinned Galician shellfish.
The almost tactile density of the briny old-vine yellow and green fruit is perfectly leavened with Atlantic acidity, and paired with these sea creatures is startlingly transportive to a different time and place…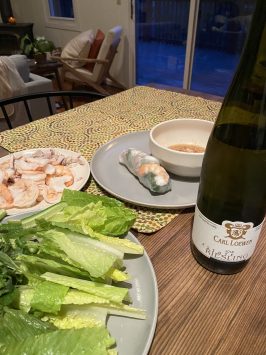 MATT STINTON
Loewen Estate Riesling 2018
Loewen Estate Riesling 2018 with pork and shrimp spring rolls. Declassified Klostergarten. Mineral driven with ripe orange, Assam tea, and a salty backbone.