There is little to say about the 2013 vintage that hasn't already been said: "thrilling," "classic," "a legend in the making," "a benchmark for years to come." But we don't need to speak in hyperbole. We can just tell you that though it may seem we have been awash in great vintages of Barolo recently with plenty to go around, this cannot continue. If there ever was a vintage to invest in—for multiple reasons— Barolo 2013 is it.
The 2013 vintage began with a wet spring followed by a warm summer with steady temperatures that were never scorching and therefore allowed the grapes to ripen steadily and gradually. Large diurnal swings in temperature during the latter months contributed to the development of beautiful aromatics and led to a later harvest, allowing for fully ripened tannins. Many have compared this vintage to the striking 2010s, but with lower alcohol levels and greater elegance. Antonio Galloni echoed this sentiment in his recent vintage report, writing: "the 2013s are Barolos that speak to finesse above all else."
Our first glimpse at the potential of the 2013s came from the excitement of our growers who could not stop waxing poetic about the vintage. Over the last few years, this seed blossomed as buyers and the press tasted the wines first out of barrel and then, more recently, from the bottle. And now that the wines are finally arriving on our shores, it is clear that excitement about this great vintage cannot be contained. One taste of these wines and it is clear: 2013 is one for the ages.
---
Producers by commune: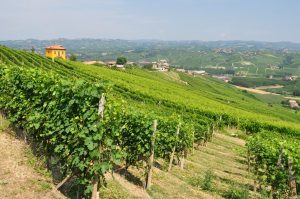 La Morra
Elio Altare (Arborina, Cerretta, Cannubi)
Molino (Bricco Luciani, Gallinotto, La Serra, Conca)
Revello (Conca, Giachini, Rocche dell'Annunziata, Gattera)
Silvio Grasso (Bricco Luciani, Ciabot Manzoni, Annunziata Vigna Plicotti)
Barolo
E Pira – Chiara Boschis (Cannubi, Mosconi)
S&B Borgogno (Cannubi)

Castiglione Falletto
Azelia (Bricco Fiasco, San Rocco, Margheria)
Cavallotto (Bricco Boschis, Vignolo)
Paolo Scavino (Bric del Fiäsc, Cannubi, Monvigliero, Bricco Ambrogio, Rocche dell'Annunziata)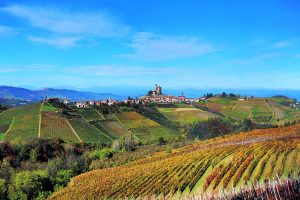 Monforte d'Alba
Giacomo Fenocchio (Bussia, Cannubi, Villero, Castellero)
Paolo Conterno (Ginestra)
Seghesio (La Villa)
Serralunga d'Alba
Luigi Pira (Marenca, Margheria, Vigna Rionda)
Grinzane Cavour
La Spinetta (Campé)
---
A word from the press…
"thrilling, utterly captivating wines that speak to the pedigree and class that are the signatures of the best Barolo vintages."
– Antonio Galloni on the 2013 vintage
"Beautiful harmony, bright fruit, clarity—these are the defining traits of Barolo's 2013 vintage, which may be its best vintage since 2008."
– James Suckling
"…[2013 is] a vintage similar in quality to the already legendary 2010s."
– Jancis Robinson