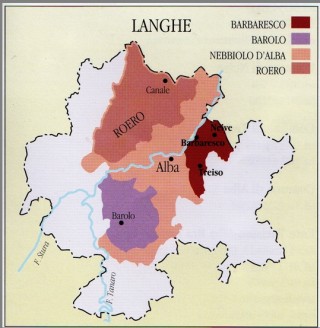 The vines that ensconce the hills of Italy's Langhe region, deep in the heart of Piedmont, produce some of the world's most incredible and age-worthy wines. The view from one of these hills encompasses a panorama of towns topped with medieval churches and clocktowers, underscored by rows of vines stretching as far as the eye can see.
Over the last decade, with wine tourism at an all-time high and a new generation of vigneron at the helm of many famous estates, the region is experiencing a renaissance. New hotels are being crafted out of centuries-old buildings, and exciting new restaurants and wine bars are popping up almost daily. The Langhe, which encompasses the wine-growing areas of both Barolo and Barbaresco, has become more accessible to tourists than ever before. But with so much to see and do and eat and drink, where do you begin? Join us on a three-day tour, as we wind our way through the Langhe's diverse cultural landscape!
---
DAY ONE
From Milan, drive southwest toward the town of Asti. Just 30 minutes south of Asti you'll reach the region of Barbaresco. Exit to the east off of the A33 and cross the Tanaro River to reach the tiny town Neive, a charming little village with a 360° view of the vineyards of Barbaresco. While in town, stop at Degusto Enoteca for a meal of authentic Piemontese delights (agnolotti del plin! vitello tonnato!). If you are lucky enough to be in Neive during the month of August, plan your trip around Neiverland, a magical food and wine party that shakes the walls of the city late into the night.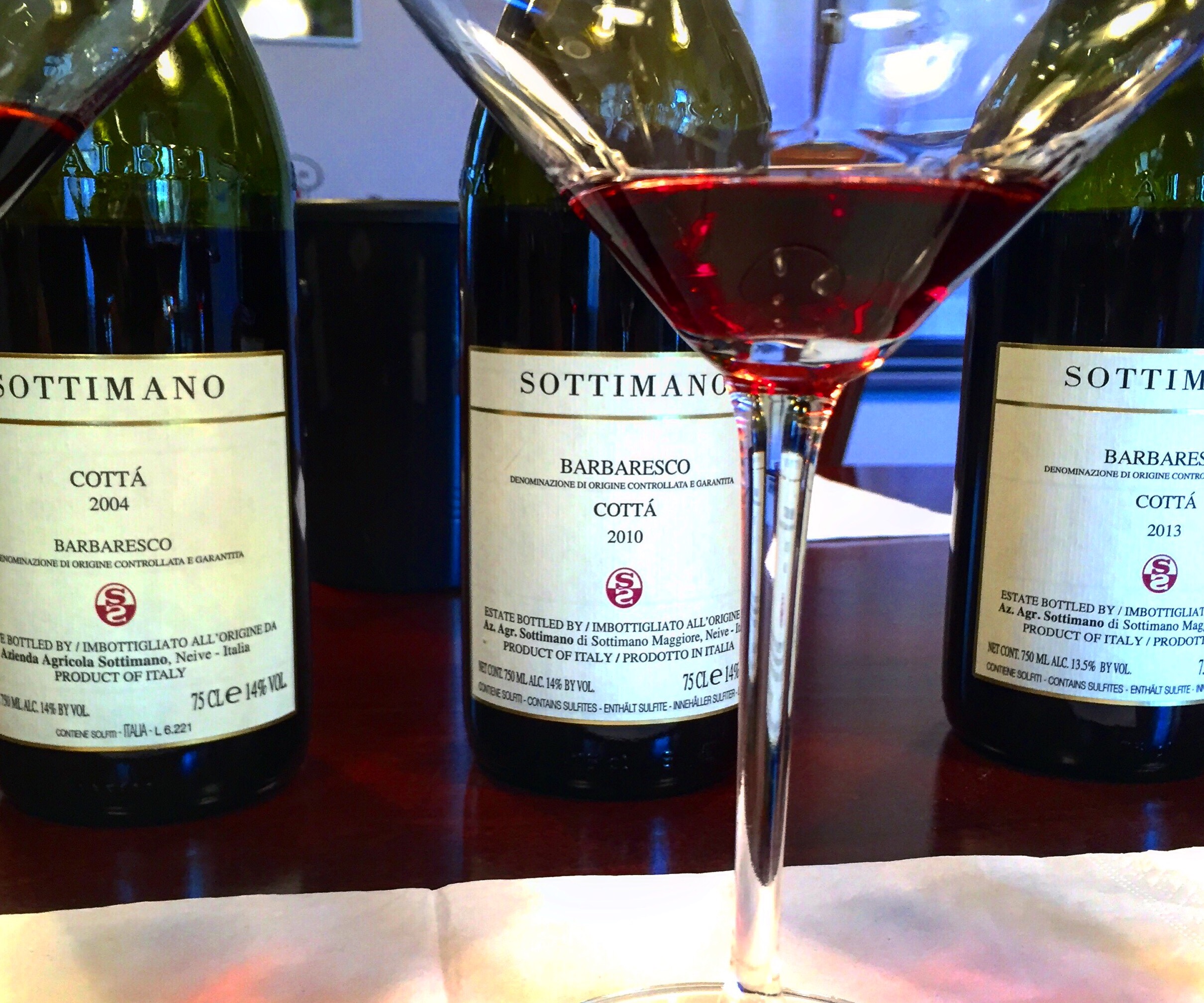 Continuing out of Neive to the southwest, you'll wind through the famous vineyards of Cottà, Currà, Gallina, and Cole (to name a few). Halfway between Neive and Alba, you will find yourself at the home of Barbaresco producer Andrea Sottimano, who makes wines of outstanding quality from 13ha in the Treiso and Neive townships. Sottimano's Barbarescos are elegant and evocative; subtle, yet hearty. Over the last decade, Andrea has worked to lengthen fermentations and dial back the usage of new oak. A vertical tasting of Cottà from 2004, 2010, and 2013 showcases the estate's journey away from oak and extraction, and toward elegance and purity.
Drive west from Sottimano's estate and you will reach the walled city of Alba. Founded by the Roman Empire, this historical town won a Gold Medal for Military Valor during the Italian resistance movement in World War II. Wander around the city to see the remains of the fortified gate, military towers of the 14th and 15th centuries, and the Romanesque Alba Cathedral of San Lorenzo.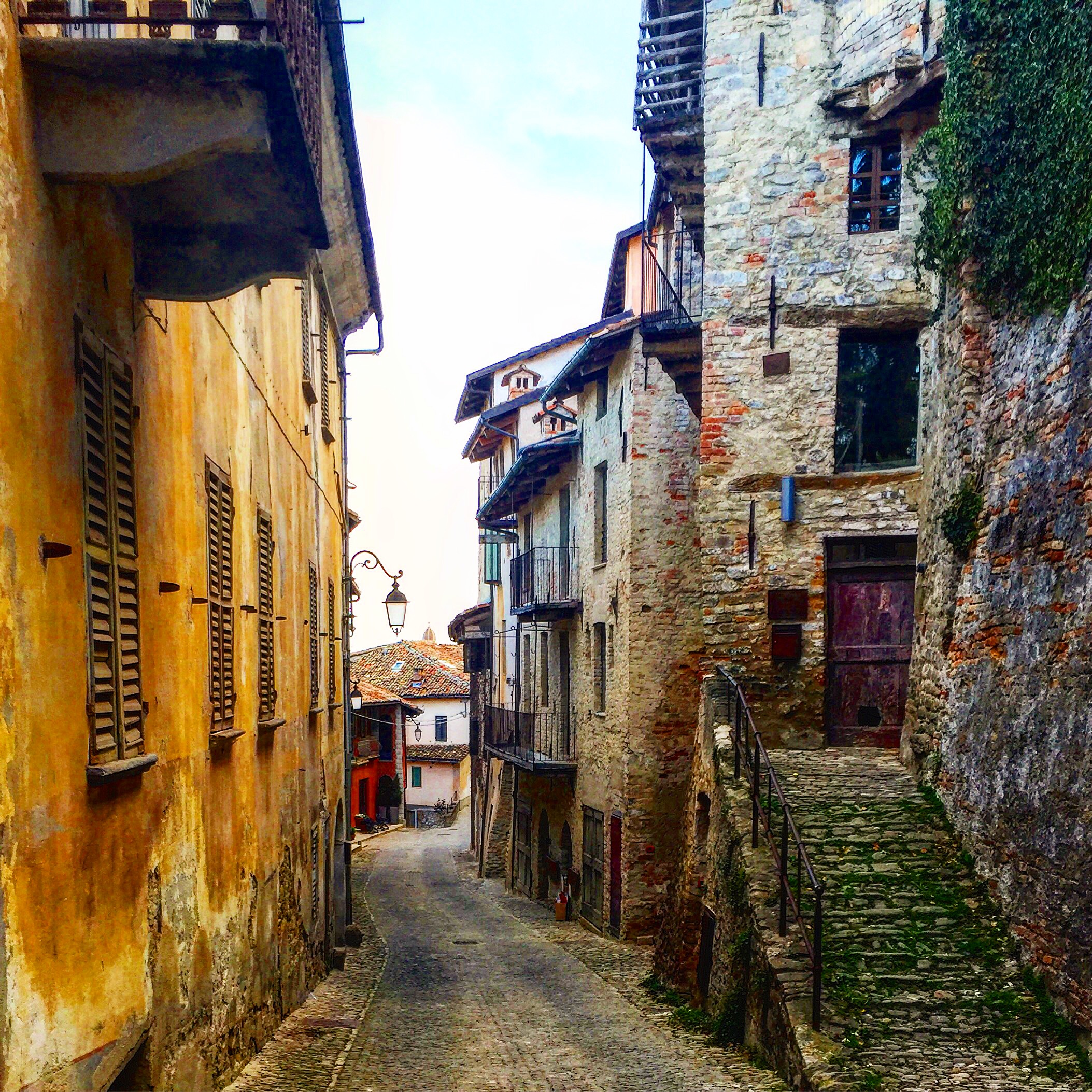 Leaving Alba, head south to the town of Monforte d'Alba. Drive through the piazza and up the hill to find your hotel, La Case della Saracca. This special hotel and enoteca is home to one of the best wine lists you will find in all of Piemonte, with local selections as well as a comprehensive collection of Burgundy and Champagne.
Check into your room and begin the evening with the enoteca's extensive aperitivo. For dinner, enjoy a steak and a salad, and finish up with some house-made Barolo Chinato.
Day 1 = Success…
---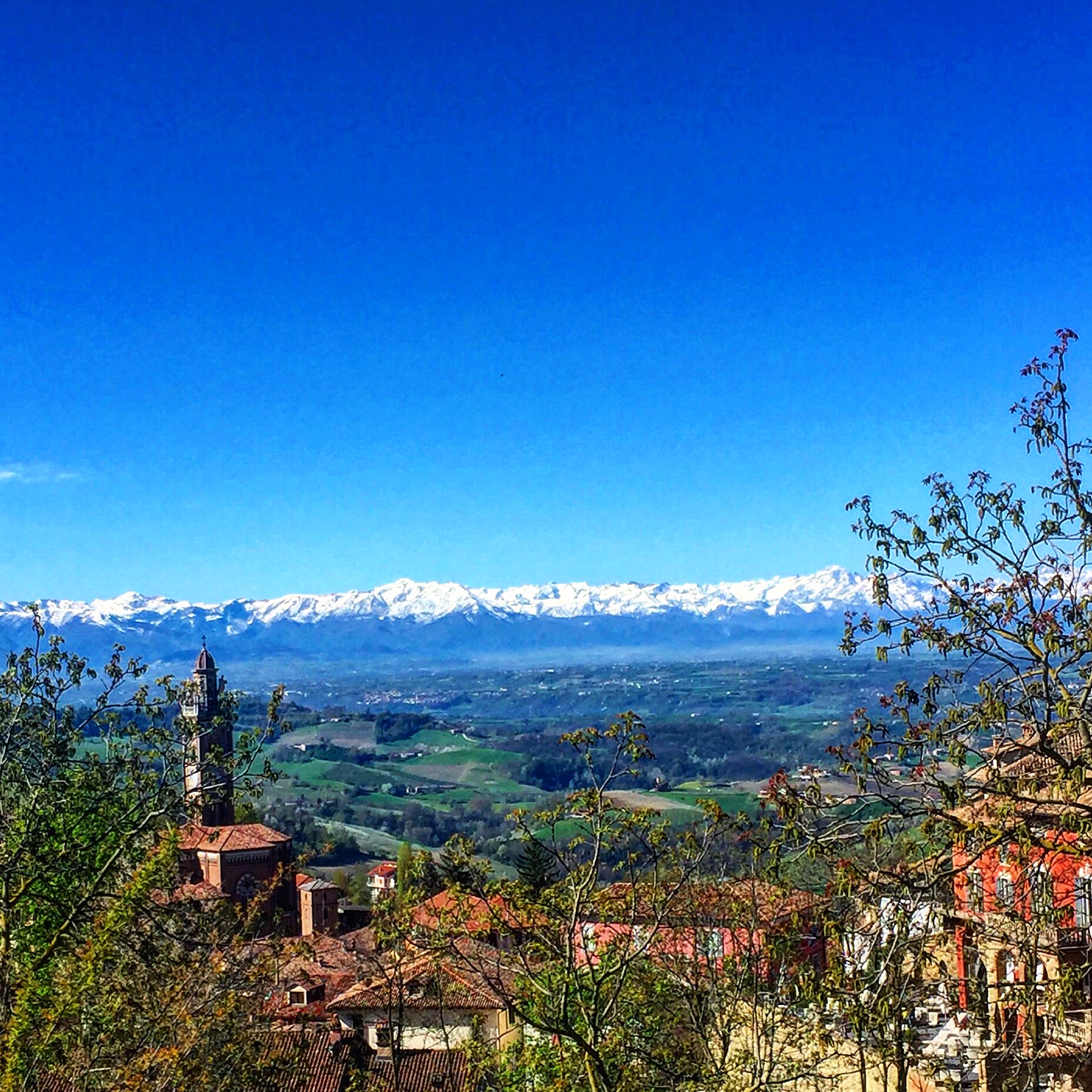 DAY TWO
Begin your morning with a hike up the hill from your hotel to the Piazza Antica Chiesa, home to the Monfortin Jazz Festival in the summer months.
The view from atop Monforte is stunning. On most days, the mountains are covered at their base with nebbia (morning fog), making them appear to float in the sky high above the Langhe. But every once in awhile, on a clear day, they can be viewed in their absolute splendor.
Enjoy this moment of serenity… you've got a big day ahead of you.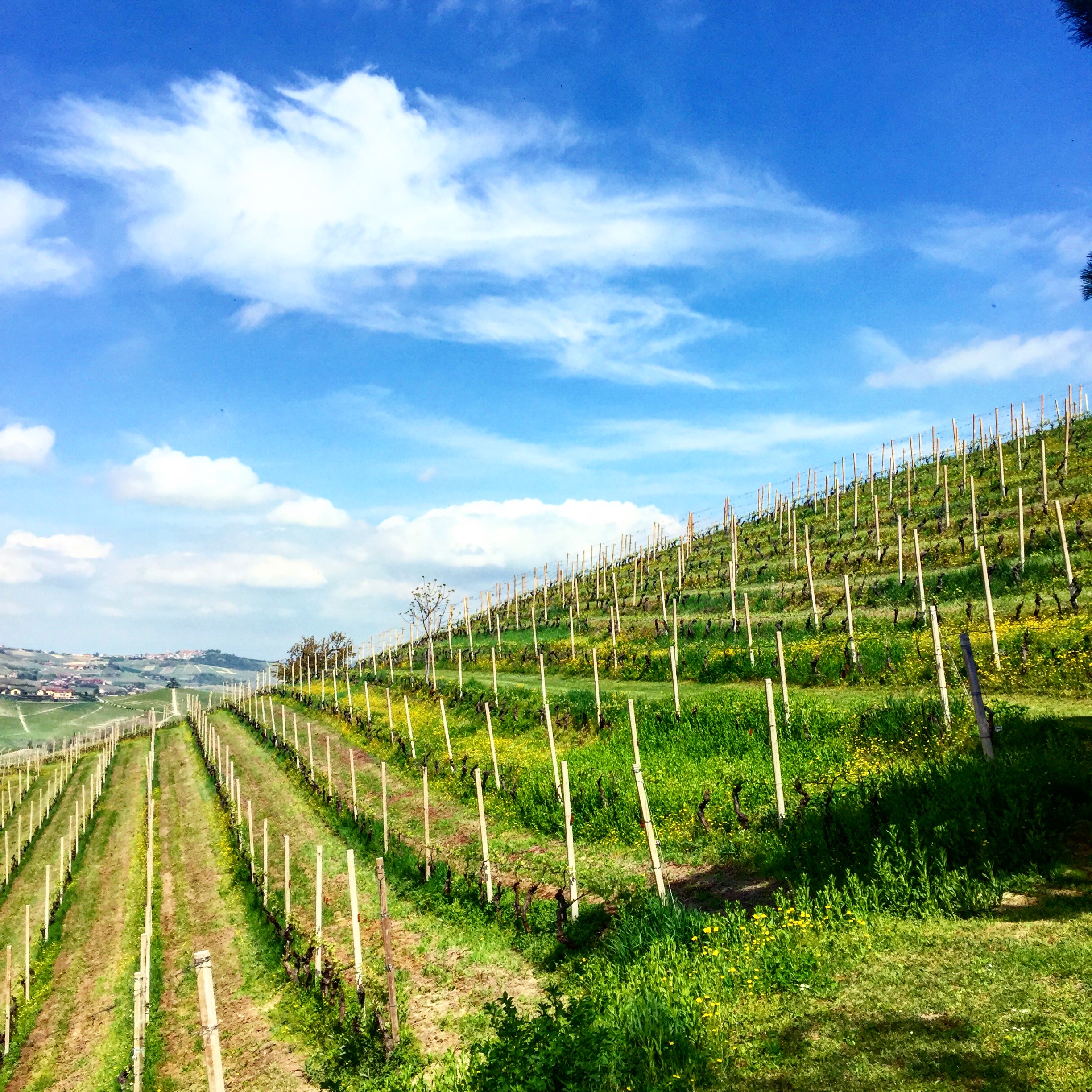 Hike back down that hill and drive north toward Castiglione Falletto. Wind your way up to the Bricco Boschis vineyard for a visit with Cavallotto, who claims sole ownership of this beautiful cru. The family has grown Nebbiolo here since 1929 and bottled their own wine since 1948. At Cavallotto, steadfast devotion to tradition combined with a high regard for modern winemaking techniques results in complex and elegant Baroli. Their cellars, built into the underside of the Bricco Boschis hill, are a sight to behold.
You'll be ready for lunch after a tasting of Cavallotto's mind-blowing Baroli. Head to the center of Castiglione Falletto to Ristorante Le Torri for a light meal with a view. Emphasis on 'light.' You'll understand why later.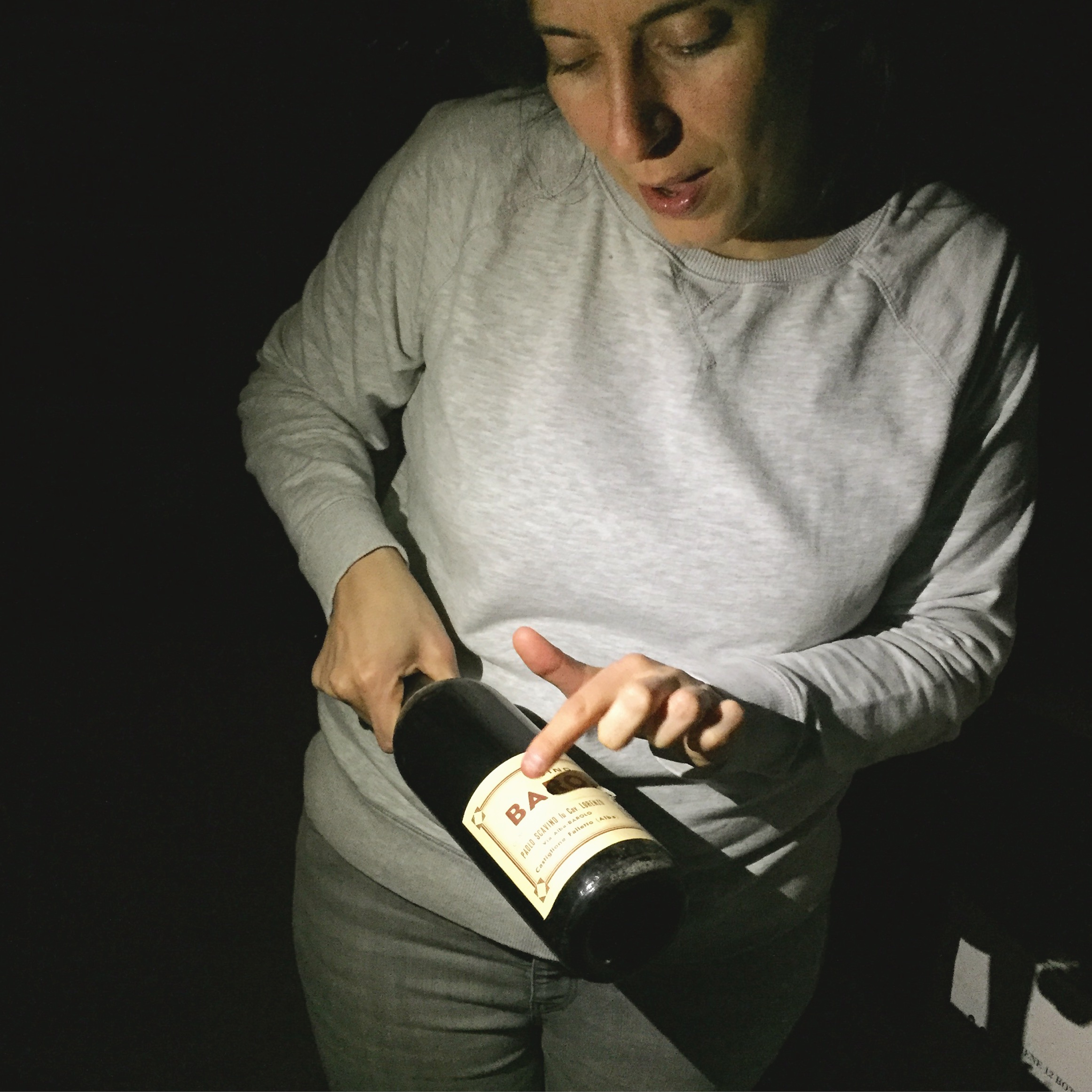 Post-lunch, drive northwest for 2km to the estate of Paolo Scavino. Here you'll meet generations of Scavino's – father, Enrico, and daughters Elisa and Enrica, who share the responsibility of the day-to-day operations of this family-run estate.
Winemaking at Paolo Scavino has evolved over time—but the one constant, even from the days of Enrica and Elisa's grandfather, is the cleanliness of the winery and health of the grapes. Over the last decade, the percentage of new oak has been much reduced from a height of 30% in 2004 to just 14% in 2015. Those familiar with the wines of Paolo Scavino will find a marked change in style — away from richness and oak, and toward purity and freshness. A visit to the cellars at Paolo Scavino is only complete after a tour of the oldest part of the caves, which house library reserves of every vintage ever produced.
You're not done yet.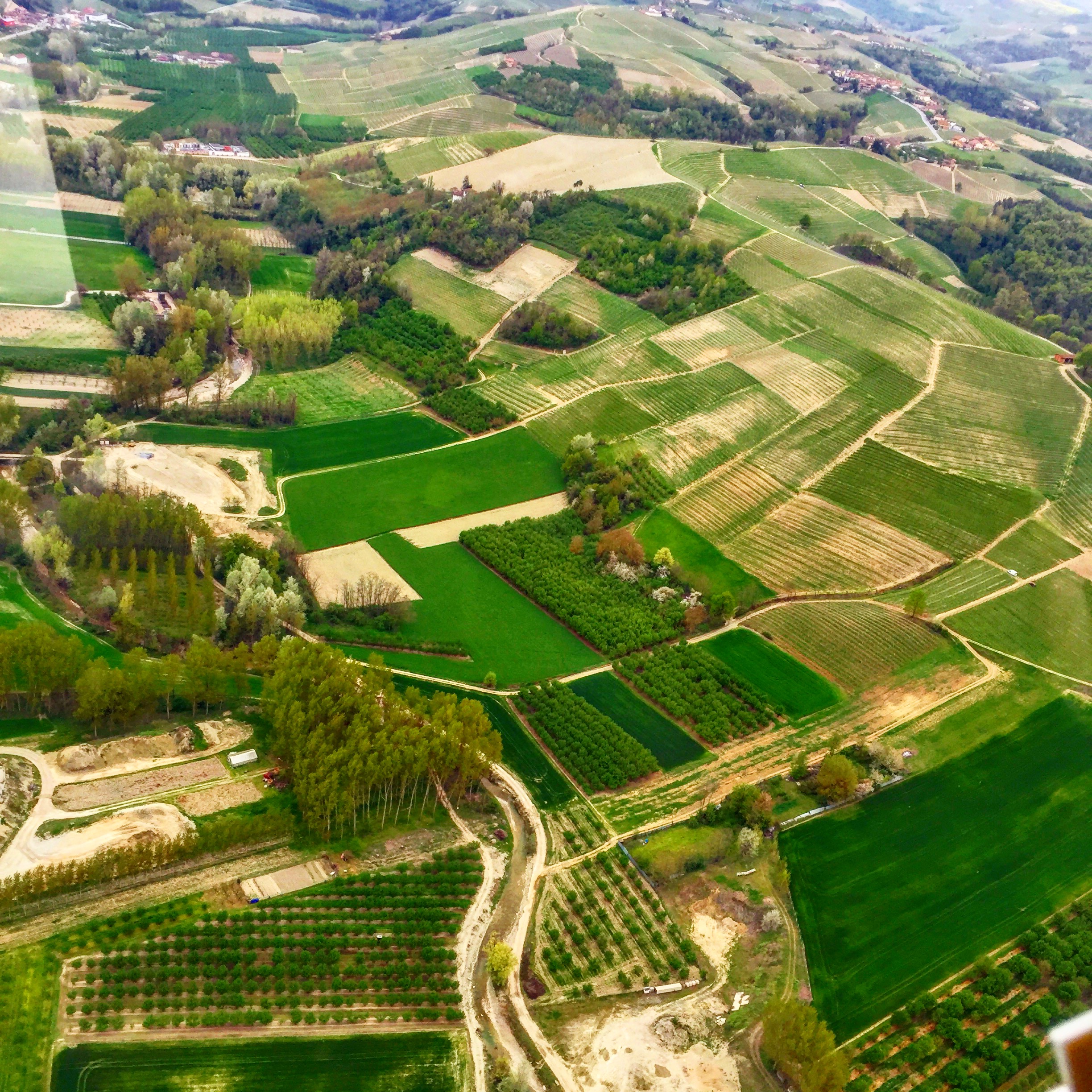 After your visit at Scavino, go back to Bricco Boschis to catch your helicopter ride. Yes, we said helicopter ride. (Remember that light lunch we suggested?)
If you thought that driving through the vineyards of the Langhe was informative and astonishingly beautiful, just wait until you get the aerial view.
Fly over the famous crus of Barolo (including some you've seen by land today!) and see the cities of Monforte d'Alba, La Morra, Castiglione Falletto, Barolo, and Roddi from a completely new vantage point. There is no better way to get a lay of the land.
Up, up, and away!
Once you are back on solid ground, get your bearings and drive south to the village of Serralunga d'Alba. You deserve a drink at Centro Storico, one of the best places for aperitivo in the Langhe! Grab a bottle of Champagne and the owner, Alessio, will saber it open for you. Snack on some pane burro e alici (buttered bread topped with anchovies)… pure heaven.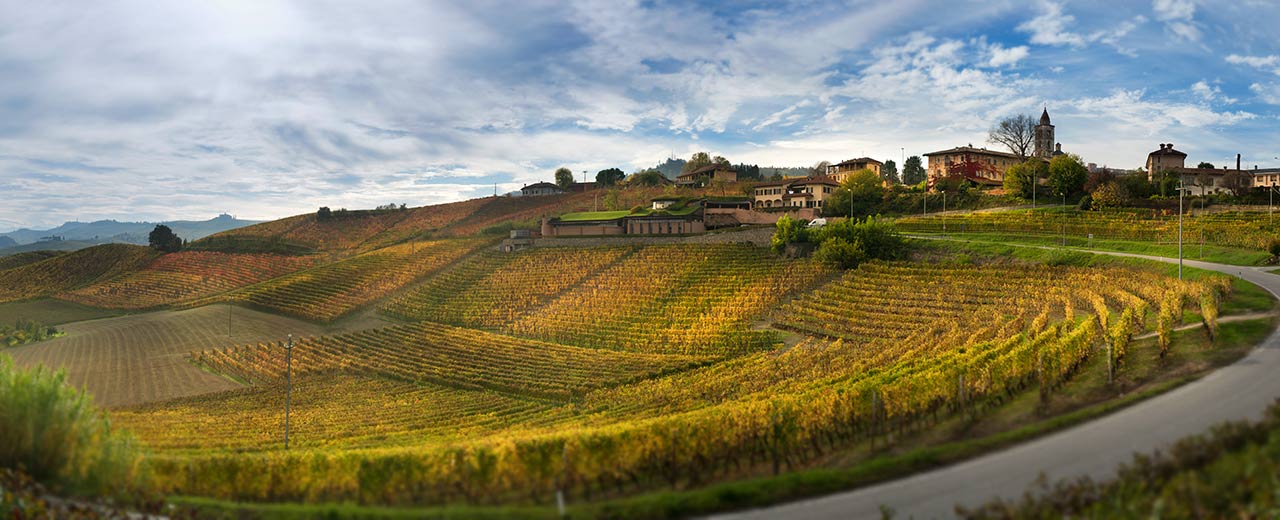 After aperitivo, head northwest to La Morra to the estate of Mauro Molino, whose first Barolo was produced in the famed 1982 vintage (how's that for good timing?). Today, Mauro's son, Matteo, and daughter, Martina, help to run the estate, guiding it into the international spotlight. You can spot the winery easily – it sits atop the Conca cru, an amphitheater-shaped vineyard unlike any other in the area. A visit and tasting with the Molino family in their beautiful modern cellars is a great way to end your second day in the Langhe.
Now, go back to La Case della Saracca and rest up!
---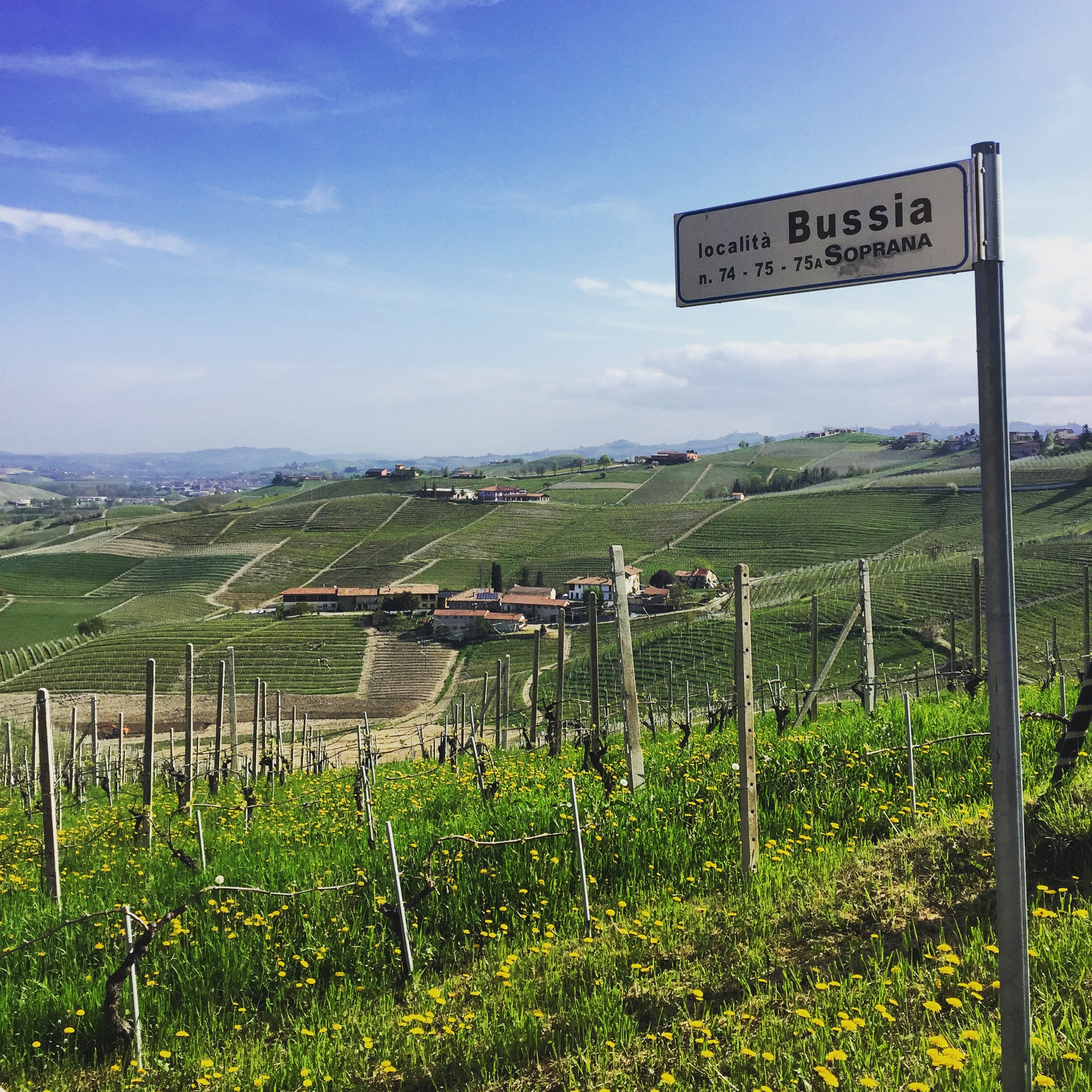 DAY THREE

Begin your morning by driving north 10km to the estate of Giacomo Fenocchio.
Five generations of Fenocchios have produced wine in the heart of the Bussia vineyard area of Monforte d'Alba since 1894. Most of the production was sold locally up until 1964, when the ambitious and energetic Giacomo Fenocchio took over for the estate. Today, Giacomo's son, Claudio, has taken over the winemaking duties, continuing his father's tradition of making pristine wines from the greatest vineyards in Barolo. Use whichever word you want: minimalist, traditionalist, non-interventionist… all that matters is that Claudio's wines exhibit a level of terroir clarity that is only found in the top echelon of producers. A barrel tasting of his 2015, 2014, and 2013 crus showcases the incredible purity of the Fenocchio wines, regardless of vintage.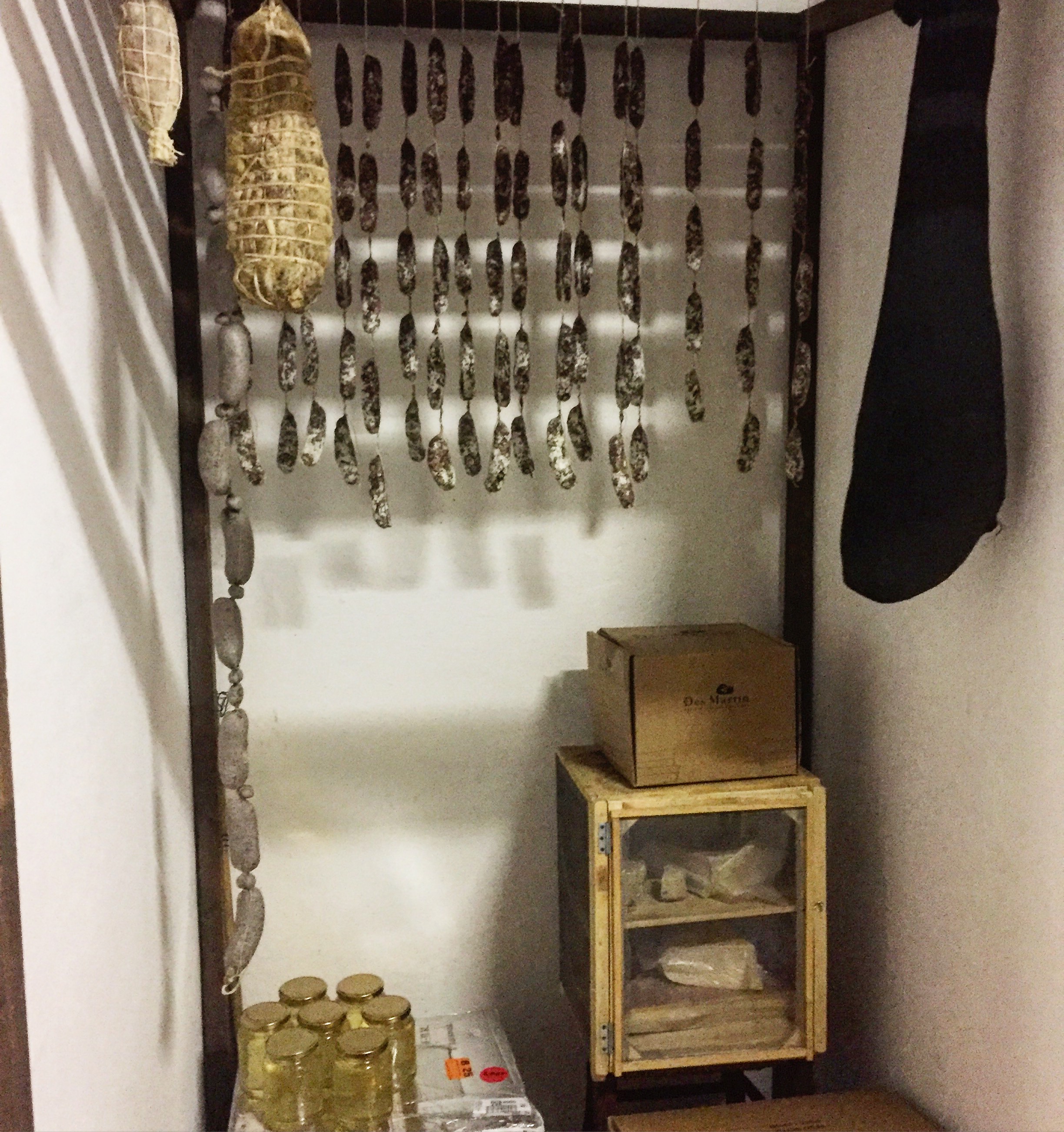 After your visit at Fenocchio, travel northwest out of the Bussia about 6km to Elio Altare in La Morra township. Elio owns 5ha of vineyards planted to Nebbiolo, Dolcetto, and Barbera, and is known not only as a pioneer of the Barolo region, but also as one of the world's greatest winemakers. Over the last few years, Elio has passed the leadership of the winery to his daughter Silvia, and his overwhelming pride for her accomplishments as a winemaker is evident.
Silvia is a dynamic and passionate champion for her family business as she walks you through the winery's vineyards and cellars, complete with a tail-wagging visit from her three dogs and a glimpse at Elio's private cave of salumi. Finish up your visit with a beer and a handful of Nocciola Piemonte (local hazelnuts) on their terrace with a view of La Morra's rolling hills.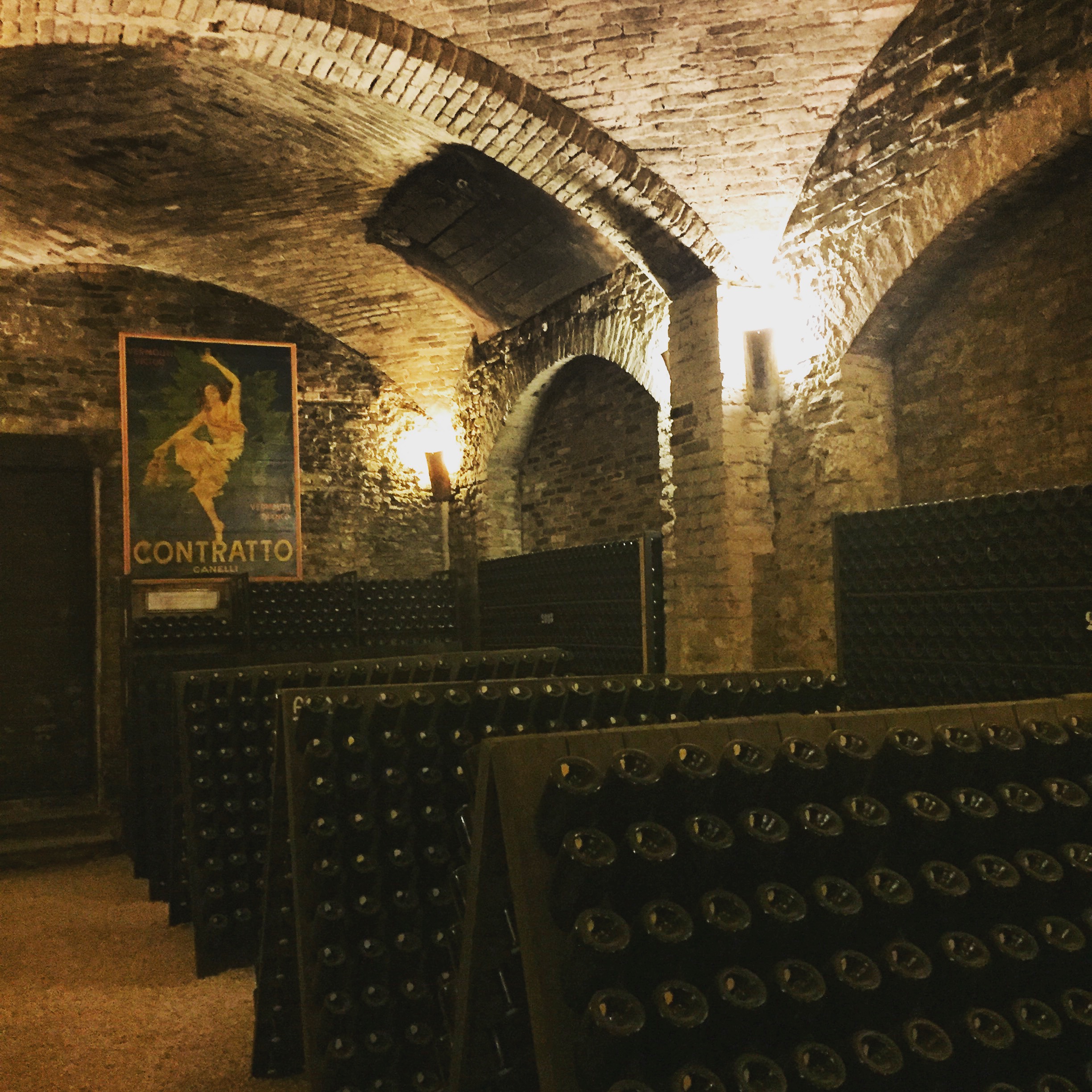 From Altare, head back to the A33 and travel northeast to the town of Santo Stefano Belbo, just 15km to the east of Neive.  Stop for a quick lunch at Ape Wine Bar, a beautiful spot for local food and libations owned by winemaker Giorgio Rivetti.
After lunch, continue east to Canelli, where you will find the cellars of Rivetti's sparkling wine house Contratto, founded in 1867 and now a UNESCO World Heritage site. To wander through the caves at Contratto is to shake the living hand of almost 150 years of tradition of Italian sparkling wine. The very first bottles of Italian metodo classico were made here, as was the very first vintage-dated Italian metodo classico Extra Brut in 1919. The underground cellars, dug out manually upon the winery's founding, took ten years to complete, and are more than 100 feet underground. They are far more impressive than anything in Italy, and rival the most spectacular in Champagne. The full Contratto experience includes a demonstration by the cellar master who hand-riddles and disgorges bottles of their metodo classico wines, and a tour of two levels of their ancient cellars. A perfect end to your time in the Langhe!