Argentina is home to some of the most underrated wineries in the world today. In the late 20th Century, as the Argentine wine industry focused on increasing their exports, the Malbec grape came to the forefront, producing great fruit in the high altitude wine regions of Argentina such as Lujan de Cuyo and the Uco Valley at the foot of the Andes Mountains. The US market jumped on the Malbec train early on,  but Malbec particularly boomed during the economic downturn of 2008-2011, when Argentina was able to deliver a cheap, juicy wine during a time when people weren't necessarily interested in spending more than $10 a bottle.
Since that time, there are certainly more than a handful of wineries which have stuck to the same recipe of "bang for the buck" value winemaking. Some wineries, however, are not resting on their laurels, and are used their success to reinvest in the vineyards and balance in their cellars with the ultimate goal of making world class wine. Malbec from these wineries run the gamut from pure enjoyment to ethereal mind benders.
ALTOS LAS HORMIGAS
In 2012, Altos Las Hormigas took a significant step in their ongoing evolution from boutique value winery to the terroir-driven, serious player in the world of Malbec that they are today. After seeing the potential for wines of consequence in the Uco Valley, the team decided to stop using new oak and small barriques for all of their wines, instead going with older, untoasted, large oak foudres across the board. This decision has allowed for much more expression and elegance, especially on the sublime Appellation series of Malbec, which features the limestone-based Uco Valley sites of Gualtallary, Altamira, and Vista Flores.
Founded in 1995 by a consortium of prominent Italian winemakers, including Alberto Antonini of Antinori and Antonio Morescalchi, Altos Las Hormigas has always been evolving. They've teamed up over the past decade with Pedro Parra, PhD in Terroir (for real), to use various techniques to find both the ideal sites for their wines as well as a way to measure the ideal ripeness of their fruit. With Parra's guidance, the team at Altos Las Hormigas has dug over 1,500 soil pits in the Uco Valley, chasing the chalky Mendoza gold that is limestone, which imparts a beautiful minerality to Malbec. In Gualtallary, Altamira, and Vista Flores, they have found the limestone trail, where the vineyards have shallow topsoil and the vines dive deep into the calcareous mother rock. They also use electromagnetism to map out the soil depth of their vineyard sites so that they can avoid picking a whole block where, due to the warm and hilly vineyards of Mendoza, there may be some underripe and overripe grapes in addition to the ideally ripe grapes. Instead, they use that information to harvest in irregular polygons, and pick the fruit with ideal ripeness in every section.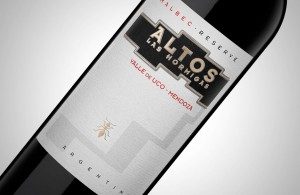 FEATURED WINE – 2013 MALBEC RESERVE, Uco Valley, Mendoza
Grapes are hand-picked from vineyards in the calcareous soil of the Uco Valley: limestone over deposits of the Tunuyán River in Altamira, the alluvial terrace of Arroyo Grande in Vista Flores, and the calcareous highlands of Gualtallary. The terraces contain medium-sized pebbles with occasional boulders covered by calcium carbonate with active limestone which contributes structure, texture, balanced acidity, and a long, impressive finish.
The 2013 vintage started warm, but became cool as harvest approached, allowing the vines to mature their fruit slowly, maintaining acidity with lower sugar levels and fine tannins. Grapes were harvested by hand, destemmed, and loaded into tanks by gravity flow. Fermentation took place with natural yeast, with gentle pigeage on the cap to avoid over-extraction. The wine was then matured in 3,500 liter untoasted oak foudres for 18 months, and further aged 6 months in the bottle. This Malbec sourced from the three Appellation sites and blended together is a beautiful result of the efforts that Altos Las Hormigas has put into their vineyards.
HUARPE
When the Toso brothers, Jose & Maxi, started Huarpe, they wanted to honor their family's history, as well as the history of Mendoza, while having an eye towards the expression of their unique terroir. They are descendants of Pascual Toso, who started making wine in Mendoza in the late 1800s, and the name Huarpe is in honor of the tribe of native people of Agrelo. Winemaker José Hernández Toso studied Viticulture and Oenology in Germany, and then went on to become winemaker at the Graf Adelmann Winery in Baden, followed by a stint at J. Hofstaetter in Alto Adige, Italy. He is also currently the Chief Winemaker at Luigi Bosca. His brother, Maximiliano Hernández Toso, is Jose's perfect complement at Huarpe. Where Jose is a bit reclusive and likes to stick to the cellar, Maxi directs all of the winery operations and sales, and is the face you're likely to see in the USA.
Huarpe Winery consists of three brands that all have their own niche. Lancatay, meaning "at the foothills of the Andes," consists of straightforward but delicious, entry-level wines that are made with a combination of French oak and stainless steel. Taymente, meaning "roots of eternal life," is the flagship. Varietally labeled wines using estate fruit, American and French oak to express what Agrelo has to offer. The Huarpe "Winery Selection" line is where the Toso brothers' passion for their land shines through, including a Cabernet Sauvignon/Merlot blend from Barrancas, Maipú, where Pascual Toso first acquired vineyards in the early 1900s, a Bonarda/Petit Verdot blend from Vista Flores, Uco Valley, and our featured wine.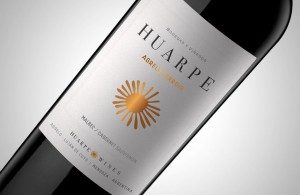 FEATURED WINE – 2010 WINERY SELECTION "AGRELO" Lujan de Cuyo, Mendoza
A blend of 80% Malbec and 20% Cabernet Sauvignon, sourced from Huarpe's vineyards in Agrelo, 3,200 feet above sea level, this wine is a full-bodied but balanced example of the winery's passion for showing what the land has to offer. It is fermented in stainless steel tanks and then aged in new French oak barrels for fourteen months before bottling unfined and unfiltered. The Agrelo Winery Selection shows black and red cherries and black pepper on the nose, with balanced acidity and tannin and a prolonged finish.
DOS MINAS
Leave the salt flats of Salta in northwestern Argentina behind and head about a hundred miles south, past the Garganta del Diablo. There you'll find the mystical desert landscapes of Cafayate, where Dos Minas sources fruit for their Malbec and Torrontés. Dos Minas is Argentine slang for "two chicks," referring to winemaker Lucía Romero, who runs Bodegas el Porvenir, and Heather Willens, a seasoned wine professional and longtime friend of Skurnik Wines, who together decided to showcase the bright and complex wines that these rugged, high-altitude vineyards, more than a mile above sea level, can produce. The evolution of Dos Minas has occurred mostly in the cellar, where the minas, along with new assistant winemaker Mariano Quiroga Adamo, have a keen ability to create very well balanced wines that align with the tastes of many wine drinkers today. The wines get better and better each year.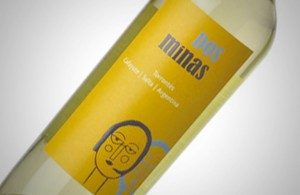 FEATURED WINE – 2014 TORRONTÉS Cafayate, Salta
Torrontés grows especially well in Cafayate, due to sandy soils and a longer, cooler summer than in Mendoza. The vines are 45 years old and in an area called El Retiro, where they are trained in the Pergola method, the traditional way for all Torrontés vines. It is a crisp, floral, small production white wine that is perfect for a summer day, or to pair with warm empanadas or traditional ceviche.