"Christophe Constant has put a highly personal stamp on this domaine, creating wines of intense expression and vivid personality. His champagnes are always racy and tense, characterized by their prominent malic acidities, yet they're rarely aggressive, achieving a carefully judged and finely tuned harmony. This is one of the top estates in the Côte des Blancs today." –Peter Liem, Champagneguide.net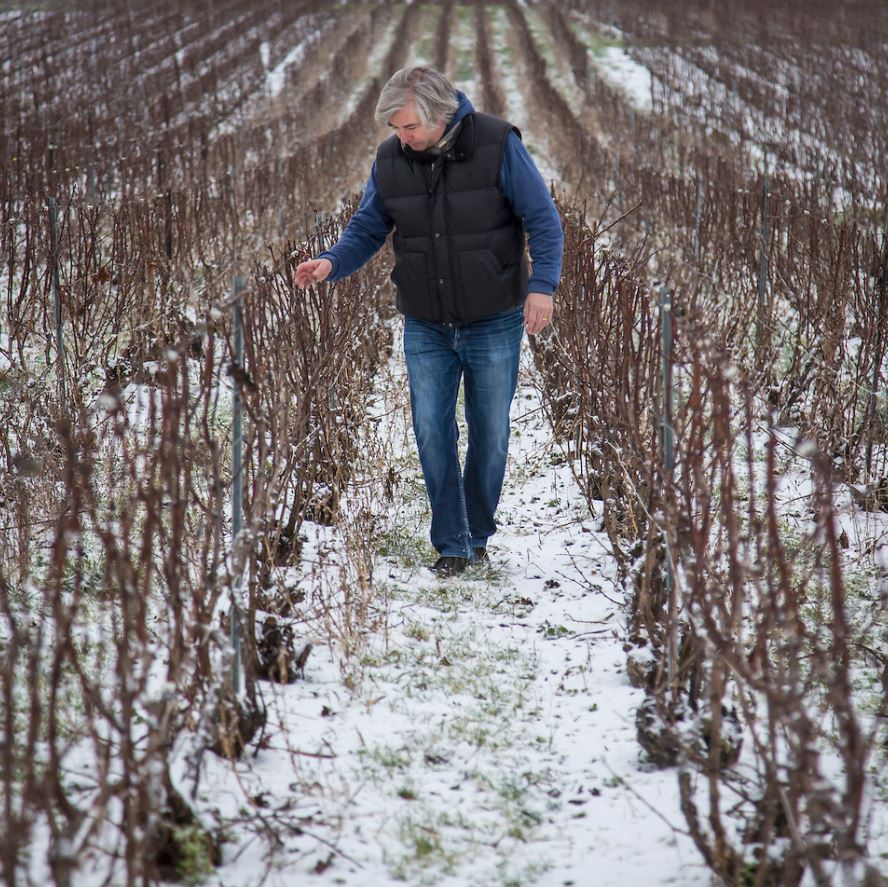 As you make your way through Champagne, the Grand Cru village of Le Mesnil-sur-Oger can seem a bit underwhelming. The main road cuts through the village's most famed vineyards, which lie on what can diminutively be called flat patches of dirt. The bucolic vistas one comes to expect from French wine country never quite fully reveal themselves. However, one needs only to dig a few feet into the soil to find what makes this part of the world a singular place to create mineral-drenched Chardonnay based Champagne – chalk. Few locales have the privilege of this unique subsoil sitting so close to the surface, providing perfect drainage and moisture retention for the vines that grow on it. In the heart of this chalk wonderland, the small estate of Champagne JL Vergnon and its visionary grower and winemaker Christophe Constant, translate the elegance of chalk grown Chardonnay into wines of aching beauty.
The domaine as it exists today was established in 1950, and it was in 1985 that Jean-Louis Vergnon first began producing estate-bottled wine. In 2002, seeking to gain the most from their enviable holdings primarily in the village of Le Mesnil, the family brought in the talented Christophe Constant to take over all aspects of farming and winemaking. With his infusion of energy and an inspired sense of direction, Christophe upgraded the farming practices on the domaine's prized, old vine vineyards (including the legendary Les Chetillons) and began to make highly personal wines full of power and tension. Under his stewardship, JL Vergnon has turned into one of the most exciting grower champagnes in the Côtes des Blancs.
At Champagne JL Vergnon, the grapes are always harvested ripe, up to 11 degrees of natural potential alcohol or more. This allows Christophe to completely eliminate chaptalization, block malolactic fermentation, and use a very low dosage across his wines. As he puts it, "Some people say that in Le Mesnil, with no malo, if you don't dose these young wines with ten or 11 grams of sugar they're undrinkable. But it's not true—you just have to harvest ripe grapes." Most of the wines are vinified in stainless steel tanks and aged for a minimum of 36 months on the lees before release. In the last few years, he has experimented with using small barrique to vinify parcels separately. This type of vinification was first used in the all barrel made cuvée 'Confidence' and will be implemented futher in the coming years.
Tasting through the remarkable range of wines, there exists the classic virile qualities of Le Mesnil-sur-Oger that has made this village so famous and lauded around the world. They also possess their own unique personalities that come from the singular vision of Christophe Constant. This combination of exceptional terroir and inspired winemaking talent that has caught the attention of the world's Champagne enthusiasts, and we couldn't be prouder to welcome JL Vergnon to the Skurnik Wines family.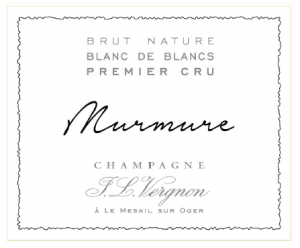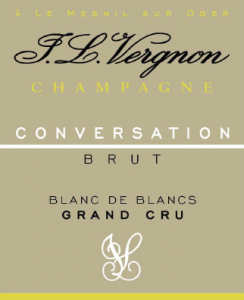 Conversation Grand Cru Blanc de Blancs Brut NV
100% Chardonnay
50 year old vines on average
Base 2011 vintage with 25% reserve wine
50% Le Mesnil, 40% Oger, 10% Avize
Tank fermented and aged
Blocked malo
Aged 48 months on the lees
5 g/L dosage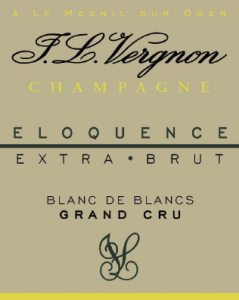 Eloquence Grand Cru Blanc de Blancs Extra Brut NV
100% Chardonnay
50 year old vines on average
Base 2012 vintage with 25% reserve wine
50% Le Mesnil, 40% Oger, 10% Avize
Tank fermented and aged
Blocked malo
Aged 36 months on the lees
3 g/L dosage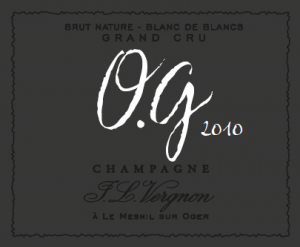 O.G Grand Cru Blanc de Blancs Brut Nature 2010
100% Chardonnay
Planted in 1965
100% from the Grand Cru village of Oger
From a single parcel on the border of Le Mesnil
Chemin de Flavigny
Very chalky
Tank fermented and aged
Blocked malo
Aged 60 months on the lees
Zero dosage