Navigating the intricacies of the American Viticultural Areas oftentimes feels like the work of politicians as much as it does that of cartographers, historians, or geologists. That is why, when gazing from above (go ahead, take a look), Sta. Rita Hills is so refreshing. It is all right there — cradled between two low mountain ridges: a spine of hillside vineyards that ambles eastward through a transverse valley, welcoming of its neighbor, the Pacific, and its winds.
Just twenty million years ago — no more than a blip in our planet's timeline — the confrontation of two tectonic plates forced the ocean floor to wrinkle and breach the Pacific. In short order — over some 12 million years — these mountains, glittering with marine sediment, sheared free from their tectonic anchor and spun, settling in a rare east-west orientation.
The Sta. Rita Hills' viticultural story also begins on the ocean. Sailing partners, Michael Benedict, a botanist, and Richard Sanford, a geographer, flirted with the allure of the wine business during frequent outings along the Santa Barbara coast. The Cabernet and Riesling that they found to be successful in the nearby Santa Maria Valley soon took a backseat to Burgundian varieties at the urging of Karl Wente, from whom they purchased 9,000 rooted vines. This small, particularly cold corner of the Santa Ynez Valley soon became home. Planted in 1971, Sanford & Benedict hosts the oldest Pinot Noir vines in Santa Barbara County. 53 of its acres are still planted to their original own-rooted vines, which thrive in presenting a benchmark expression of Santa Barbara Pinot Noir and Chardonnay, and serve to retell an iconic moment in the history of California wine.
Richard Sanford would go on to study the idiosyncrasies of this winemaking region, and ultimately successfully petition for its recognition as a separate AVA within the greater Santa Ynez Valley. A distinct and unfettered throat that flows east from the Pacific, the Sta. Rita Hills is first characterized by its marine breezes and coastal fog. Here, west of Highway 1, temperatures during the ripening months are nearly 15 degrees lower (and 61 degree-days less) than they are to the west. Startlingly, Sta. Rita Hills, at the latitude of Tunisia, is among the coolest wine-growing regions of California.
The soils, too, still speak of the ocean. Whereas the eastern Santa Ynez Valley is largely composed of gravelly and clay loams, the vineyards of the Sta. Rita Hills, in the hillsides and alluvial basin, boast diverse deposits of marine sands and sediments, river wash, and alluvium. In fact, this diversity can be further delineated: the hills that run as a vein through the marine throat form two smaller valleys in conjunction with the defining outer ridges, Santa Rosa to the south and Purisima to the north.
But the nuance underfoot does not stop there. Rita's Crown (celebrated as the highest vineyard of the appellation), for instance, rest in the hillsides of the south valley, through which the Santa Ynez Rivers winds. Here, diatomaceous earth – a burst of white fossilized seashells – emerges through clay and shale. Further downhill, vineyards like Wenzlau and Mt. Carmel exhibit colluvial soils and river rock. Each iconic vineyard enunciates the distinct character of its earth.
Few local winemakers are as deft – and comprehensive – in their celebration of this diversity as Rajat Parr and Sashi Moorman. Their commitment to narrating the story of Sta. Rita Hills begins with Sandhi Wines, a negociant project founded seven years ago as a framework for meticulous engagement with many of these defining vineyards. As their mantra, Sandhi chose 'Balance' – the confluence of ripe energy, minerality, acidity. This guiding principle informs their vineyard choices as well as their hands in the cellar, and ultimately presents us with a clear, encyclopedic vision of the appellation. They pay homage to the area's short history, with bottlings of Sanford & Benedict or Mt. Carmel, but they have also been instrumental in reifying our understanding of younger lauded vineyards. Sandhi has worked with Rita's Crown and Bentrock since their first vintages, teaching us of the values of marine exposure, low-vigor soils, and densely planted vines.
Despite Sandhi's exhaustive relationship with the Sta. Rita Hills, Raj and Sashi lacked an estate vineyard, their own corner of the appellation in which they could most intimately usher nuance from vine to bottle. If Sandhi was a love letter to an appellation, Domaine de la Côte would be an ode to terroir. In 2006 they discovered an uncultivated site at the far western limits of the appellation, 700 feet above the Santa Ynez river and only seven miles from the ocean. Domaine de la Côte would be a "winemaker's vineyard," as Sashi has put it, a privilege all too rare in California. They were afforded the opportunity to choose rootstock, clonal material, vine density, and row orientation. Six discontinuous vineyards were planted across forty acres with California heritage clones at a density of 4-7,000 vines per acre.
The wines of Sta. Rita Hills speak of their tectonic past. Cultivated where rivers and earth meet the ocean, where inexorable winds join the encouraging sun, they display unfettered energy: they are focused and agile, delicately perfumed and unwaveringly structured. They remind us that great wines – the collaborative work of man and nature – can share the story of a place, its land and its people, perhaps even better than a glimpse from above.
Save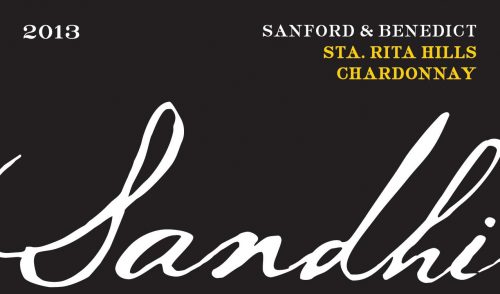 Sandhi Chardonnay, 'Sanford & Benedict'
This is the birthplace of the Sta. Rita Hills appellation. Sandhi works with the original, own-rooted Wente plantings from 1971. This north-facing site sits on silex-based clay soils.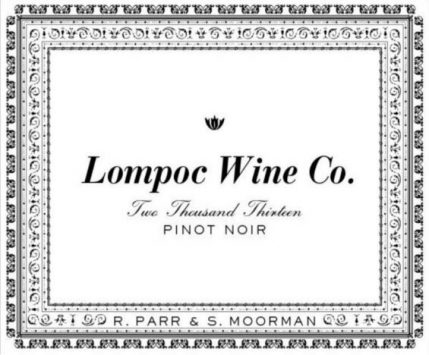 Lompoc Wine Co., a second label from Domaine de la Côte, produced a 100% estate Pinot Noir in 2014. This was sourced from a 15.5 acre plot – just downslope from La Côte – of very fine clay loam over shale. Own-rooted heritage clones (Calera, Swan, Mt. Eden, and Schoolhouse) and grafted Dijon are planted at a vine density of at least 4,000 vines per acre.
All fruit was de-stemmed, fermented in stainless steel, and aged for 11 months in neutral oak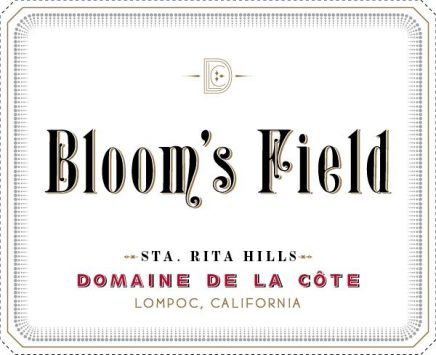 Domaine de la Cote Pinot Noir, 'Bloom's Field'
Bloom's Field is a 7.5 acre parcel of iron-laden clay loam over shale on the Domaine's western edge. The Pacific winds are of particular influence here, blowing from morning to evening. It is planted to alternating rows of three heritage selections – Mount Eden, Swan, and Calera.
Bloom's Field is fermented 100% whole-cluster and aged for 16 months in 20% new Ermitage barrels.