Over the past four years, your friends at Skurnik Wines & Spirits have specifically curated a portfolio able to meet the needs of every quality bar, restaurant or retailer and their programs. The perception that "Skurnik's spirits portfolio is too cool for my clientele" should be long gone. Today, let's examine some of the core brands that check those diverse boxes, and why they each deserve your consideration.
Some of the best values in the beverage business are in the Skurnik Spirits portfolio. Many of these brands are relatively new to the market, while others have an established following within their respective category. They are all outstanding examples of  high quality products without a large brand's often-prohibitive pricing structure, while passing along the integrity we expect from smaller producers. In every major category, Skurnik has something of unique quality to offer.
Vodka has been the king of spirits consumption in the United States for decades. But the category has long been crowded, and while successful domestic brands continue to grow, prices continue to climb and shelf space vanishes. Yet in December, Skurnik added Helix Vodka to our portfolio, and its immediate success is a testament to its caliber. Using Champagne wheat from France and glacial water from Iceland, Helix has taken over the coveted "well" at many noteworthy bars; retail demand has followed suit. Unique packaging, sourcing practices that inspire conversation, and undeniably rich, delicious texture make the low cost of Helix a value that surprises and delights all who try it – even us! Vodka fans rejoice.
Agave, meanwhile, has been a long-time staple of the Skurnik spirits book. We love to geek out endlessly about rare, wild agave from the mountains of Oaxaca, but let's take a closer look at two approachable brands that will meet or surpass any challengers in their range.
At the entry level price point, mezcal can be viewed on three basic parameters. An excellent mezcal at a reasonable price should balance sweet agave, smoke, and savory notes. Agave de Cortes Joven masters this balance, and at 90-proof, packs a bigger punch than most mezcals in its price point. From Matatlan, the heart of mezcal country in Oaxaca, Agave de Cortes is the Mexican, family-owned label that belongs in any establishment that takes its mezcal seriously; aged expressions, pulled from bourbon barrels, reach back to reposado, anejo and even extra anejo mezcales.  A great starting point for new mezcal imbibers and a classic example worthy of the most intense collector, the Cortes family line has something to offer every agave aficionado.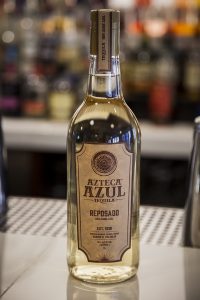 But what about tequila? For years, Skurnik has lovingly represented a tequila called Azteca Azul – and with our help, the brand recently got a facelift. A new bottle, label and recipe has brought new depth to the historically excellent tequila coming from Arandas, in the highlands of Jalisco. Marked by a peppery spice and tropical fruit, Azteca Azul has the backbone to hold up in any tequila-based cocktail, yet is complex enough to be contemplated neat. Both the silver (plata) and reposado are generous in price and quality. A new one-liter format launched for both expressions this summer, making it even more affordable to crush all those margaritas you've been dreaming of. Bottom line, the new package and high-quality juice have given this brand the attention they've always deserved, and the future is as bright as the Jalisco sun.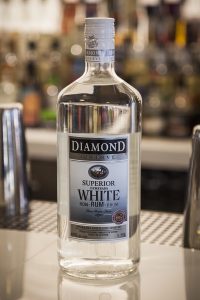 If you are familiar with Skurnik Spirits, you already know about El Dorado Rum. About six months ago, El Dorado rebranded its White Rum and Dark Rum under the label Diamond Reserve.  Named after their own Diamond Plantation along the banks of the Demerara River in Guyana, Diamond is exactly the same rum that was previously bottled as El Dorado White and Dark.  Diamond is also the first ever 1.75-liter spirit in the Skurnik book, making it wildly affordable and of course, quintessentially rummy.
El Dorado's popular 3 Year White Rum is still being bottled within the El Dorado brand, and it too has become even more affordable. Its new one-liter format hit the market in June, and savvy bartenders have promptly switched. Considered by many to be the best value in the book, the "El Do 3" is aged for three years in ex-American whiskey barrels, then charcoal-filtered to remove color while maintaining a remarkable, creamy texture and beautiful vanilla notes from the oak. We are happy to announce that the 8 Year Rum, which has also been a staple for rum fans new and old, is now available in the one-liter format, too. These larger format options offer   sizeable savings — your Skurnik rep will be happy to break down the massive yearly windfall your bar can expect by adopting larger bottles.
Another long-time success continues to pick up steam and find its way into bartenders' wells and the homes of bourbon lovers of all stripes. Medley Brothers 102-Proof Kentucky Straight Bourbon has the strength and unique mash bill to stand out – be it in a cocktail, where it performs at the top of the class, or on its own, a family-owned renegade within the ranks of this Kentucky heritage spirit. With 77% of the mash bill corn and a whopping 13% barley malt, the high proof of the whiskey softens into a rounded sweetness, making an outstanding high-quality but low-investment glass. The Medley family's brands date back to the 1870s, and are intertwined in bourbon history since it began. Charles Medley is a bona fide living legend, and Wathen Medley, Charles's father, is widely known as one of the originators of "single barrel" whiskies. Suffice to say, they know what they're doing, and they want to keep their prices low enough that you can see for yourself, too.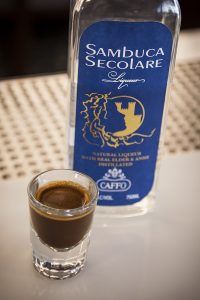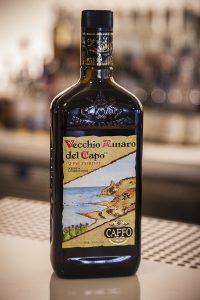 Speaking of family distillers, let's teleport to Italy. The most popular amaro in Italy today – the working man's amaro, if there ever was one — comes from the Caffo family distillery in Calabria. In recent years, their Vecchio Amaro del Capo has become a fixture in nearly every restaurant across the boot, from up in the northern cities, to down in the rural south. Caffo's amaro is beyond affordable, remains 100% natural, and integrates twenty-nine Calabrian herbs and spices  Not content to produce the top-selling amaro in the country, the family also makes a full lineup of (equally affordable) craft Italian spirits. Take their Sambuca for example; the word sambuco is Italian for elder, as in elderflowers, which grow wild in Calabria and still make their way into Caffo's historic liqueur. Their Sambuca Secolare is made with anise grown on Caffo's family farm, yet comes in at literally half the price of the industry leader. Check out Caffo's beautiful portfolio of spirits here.
Meanwhile, up in Piedmont, there is an ancient distillery that makes a totally different assortment of spirits. Rapa Giovanni was founded in 1880 by a sculptor of the same name. The Black Cherry Liqueur, their flagship, has been blowing the minds of bartenders since its launch with Skurnik in early 2016.  At 60-proof, the "Liquore de Cieglie Nere" is a bit boozier than many of the more established cherry liqueurs on the market, with a distinctive dark cherry juice balanced by spices of the Piedmont region. The result has universal appeal. From retro-minded cocktail mavens (try this in your Blood & Sand and then don't expect to use anything else ever again) to simple home cocktailing (the "Adult Cherry Soda", for example, is simply 2 ounces of Rapa Giovanni Cherry Liqueur topped with tonic, over ice) falling for this liqueur is… easy as [cherry] pie.
This year Skurnik also took a deep dive into the sea of international whisky.  What better way to wet our beaks than to begin working with #allthescotch and #allthejapenesewhisky?  While our portfolio has quickly grown to include 17 scotches and 15 Japanese whiskies, allow us to focus on our two most exciting values, Isle of Skye and Iwai.
The Isle of Skye 8 Year is a mix of malts from Talisker & Speyside – a blend that crushes the competition in terms of price and quality. Built for cocktails, but deeply sip-friendly and world renowned for its incredible balance, Isle of Skye is a gem. The illustrious whisky writer Jim Murray proclaims it to be "one of the most enormous yet brilliantly balanced whiskies in the world"; we can't argue. With a firm 43% ABV, this Scotch can't help but stand out – only fitting for a whiskey made more than half from the only distillery of its kind on the Isle of Skye. A unicorn.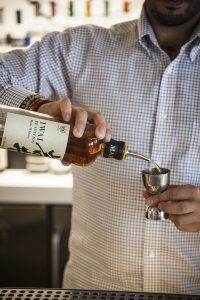 Iwai, on the other hand, comes from the Mars Shinshu Distillery in central Japan's Nagano Prefecture. Iwai is the most affordable Japanese whisky on the market. This distillery has a deep-rooted history and began making whisky in 1949; the highest, most alpine distillery in Japan, Mars Shinshu has excellent water sources and creates some limited bottles that are highly sought after within the whisky world. Iwai's most affordable, blue label entry is a majority corn whisky that is backed up with rye and barley, making it an homage to bourbon. For an American audience suddenly aware of the brilliance happening in the Japanese whiskey, this bottle arguably offers the best of both worlds. *Ahem.* A Goldilocks.
Here at Skurnik, we have been meticulous with our selections, seeking out only the spirits that hit the right price with the right quality and integrity in the bottle. Terroir, sourcing and philosophy remain critical to our collaborations. The portfolio has evolved in a way that we could not have imagined a few years ago, and today we are proud to offer a complete book — from lowest price to highest quality, and everything in between. Pricing certainly is important, but the Skurnik way is to first ensure quality at all price points. We have done this since 1987 with wines, but as the company continues to expand, we maintain our philosophies across the board, always looking for those bottles that excite us just as much as we hope they will excite you. It's a pleasure to share these discoveries with our colleagues, and a thrill to find products that can give so much and yet ask so little – something good, we believe, for everyone.