Whiskey 'American Vatted Malt'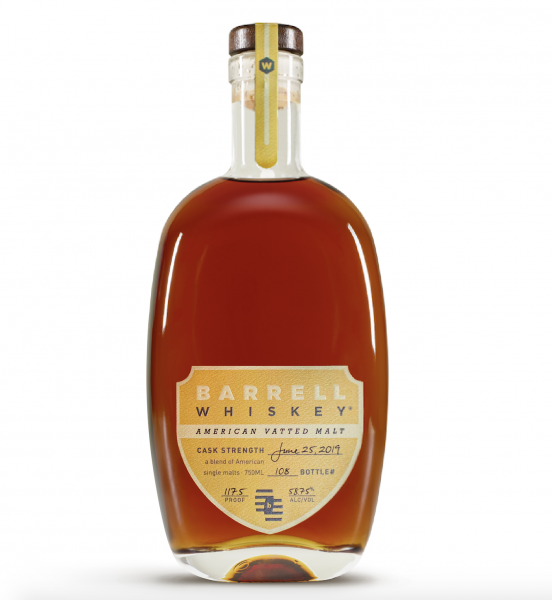 The idea behind Barrell Craft Spirits is to "explore the unique effects of different distillation methods, barrels, and aging environments, and bottle them at cask strength." This is accomplished through outstanding relationships within the tightly-knit whiskey community and sourcing the best whiskies available without compromise. By definition, the bottlings of Barrell Spirits are limited in nature with new releases hitting the market frequently. Barrels are sourced from around the country (and the world) & shipped to Barrell's facilities in Kentucky for additional aging and bottling.
Info
Spirit Type:
American Whiskey
Sizes Available
| | | |
| --- | --- | --- |
| Full Bottle | US-XBB-03-NV | 6/750ml |
Tasting Notes
This first release of American Vatted Malt was years in the making, as many of the components in the blend come from emerging distilleries that have never traded or sold bulk whiskey before. Though the physical and logistical work of sourcing and blending with a group of small, independent producers in neither easy nor short, Barrell believes it lays the groundwork for an exciting and collaborative future. Although some of the collaborators for this blend asked to remain anonymous, core participants include
Balcones Distillery, Hamilton Distillers (Del Bac Whiskey), MGP, Harvest Farm Distillery, Santa Fe Distillery, and Kings County Distillery. The resulting blend is complex and multi-faceted, rewarding the drinker with unfolding layers of flavor. 58.75% ABV.