Castle & Key Distillery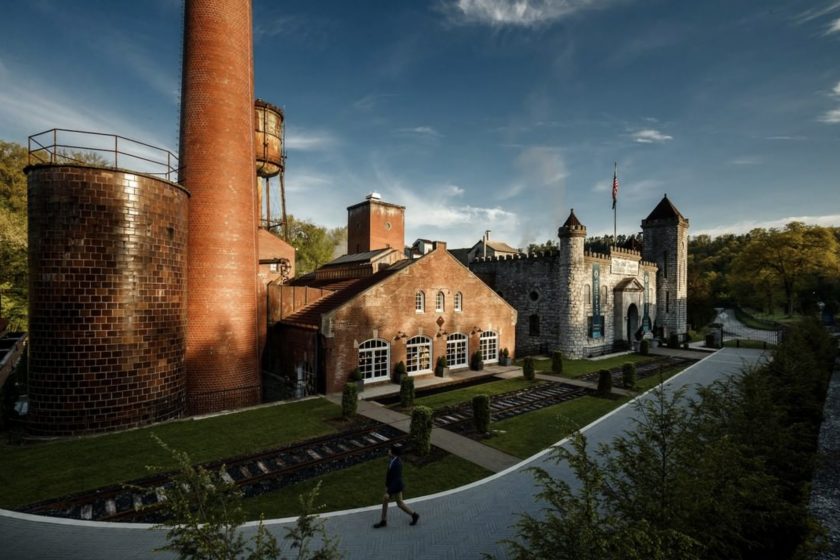 If one were to mention, in circles of in-the-know whiskey drinkers, the restoration of the Old Taylor Distillery in Frankfort, KY, the excitement would be palpable. The historic distillery, established by Col. E.H Taylor in 1887, was the first distillery of its kind, reflecting the architecture of a European Castle and built as a destination showplace for the art of distilling. Shuttered in the 1970s during the decline of bourbon's popularity, the distillery sat vacant for half a century and a notable piece of America's distilling heritage was almost lost entirely to time and the elements.
In 2014, however, the mantles of distillation and hospitality were again taken up in Frankfort, when Old Taylor was purchased, painstakingly restored and modernized, and renamed Castle & Key Distillery. Castle & Key aims to reimagine how Kentucky spirits are presented to the world, prioritizing transparency and quality over quantity. Their vintage-driven approach produces limited batch, seasonal releases which emphasize the best expression of the barrels over a consistent flavor profile from batch to batch.
Castle & Key functions as a contract distiller (facilitating the distillation of one of our other favorite whiskey brands, Pinhook) and now, after much anticipation, has released a range of spirits bottled under the Castle & Key name. Here in Frankfort, history informs a reimagined vision of Kentucky distillation, resulting in an opening gambit of spirits that clearly reflects Castle & Key's voice while promising an exciting evolution in the years to come.