Pinhook Whiskey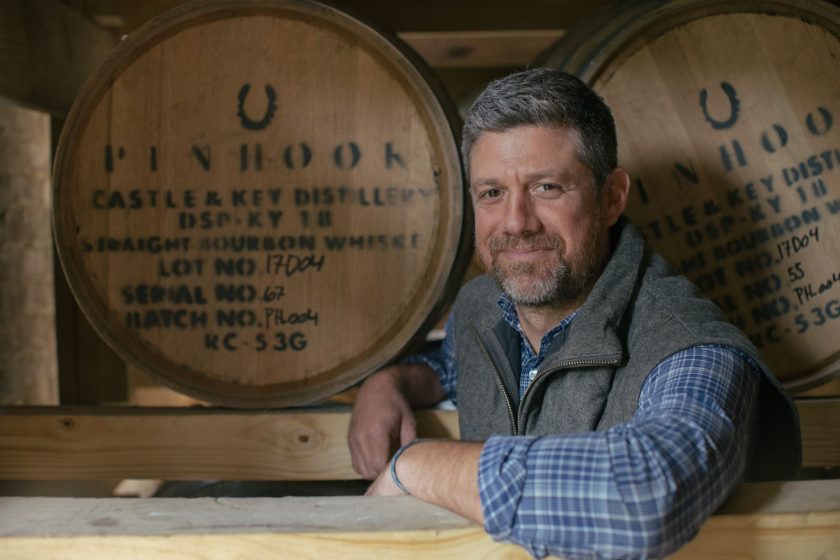 Pinhook was founded in 2010 by barman Sean Josephs and a team of top designers and marketing directors with a passion for American whiskey. Before creating Pinhook, Josephs founded some of the top whiskey bars in the United States, including Char No. 4 and Maysville in New York, and Kenton's in New Orleans. Serving as Master Blender since the brand's inception, Josephs contributes his palate—informed by his experience as a certified sommelier—to his role as Pinhook's Master Blender.
Pinhook is built upon one clear concept: Every year, they release a new batch of bourbon & rye and the whiskey in each release is intended to be the best expression of their barrels at that moment in time. Blends and proofs change batch to batch to best highlight that release's unique attributes and can be thought of, quite appropriately, as a whiskey vintage.
Pinhooking is a term used to describe the practice of buying young, thoroughbred horses, overseeing their initial development, and then re-selling them as race-ready champions-in-training with an aim towards the ultimate prize—a winning run at the Kentucky Derby. The Pinhook brand pays tribute to this practice and the parallels between investing in a horse's potential and that of a young whiskey; optimism, patience, and vision are paramount when both training a young horse for future victory and aging whiskey until its ready to blossom in-glass.
Pinhook entered the market with expertly blended bottles of whiskey sourced from the prolific and ever-in-demand distilling goliath MGP. MGP-sourced whiskey can still be found in Pinhook's celebrated 'Vertical Series' releases.
Today, the newly restored Castle & Key Distillery in Frankfort, KY, plays home to Pinhook's operations. Built in the late 1800s, Castle & Key was the original residence for Old Colonel Taylor. Pinhook has begun releasing whiskey crafted and distilled by Castle & Key—amongst the first distillates made there since its restoration—and featuring Pinhook's carefully selected proprietary mash bills for bourbon and rye.