Uruapan Charanda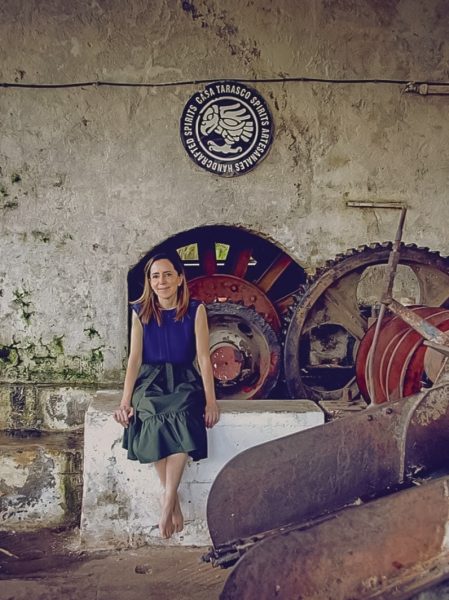 For over a century, the Pacheco family has been making some of the finest charanda in Uruapan, Michoacán, Mexico. Charanda is a sugarcane distillate that can only be made in sixteen municipalities in Michoacán. The raw material (piloncillo, or sugarcane molasses) may only come from within the D.O. (Denomination of Origin) which speaks to the very specific volcanic red soil—called charanda in the native language of Purepecha—that can be found in the region. The soil, which is extremely high in minerality and iron, creates the perfect cane-growing conditions when combined with the warm days and cool nights in Michoacán.
In 1907, Don Cleofas Murgia Pacheco transitioned from distilling mezcal to the more immediately profitable model of distilling sugarcane. Uruapan is actually named for the city of Uruapan, due to the Pacheco's longstanding history in the community. Miriam Pacheco carries on the family tradition of making Uruapan Charanda and runs the business today. The family's desire to protect and preserve the region's tradition of cane distillation is best exemplified by the efforts of Miriam's brother, Fernando Pecheco, who lobbied to create the D.O. protecting charanda in 2013.
Uruapan and the historic brand Sol Tarasco—named after the Pacheco family's distillery—are made from 100% D.O., estate-grown sugarcane that is freshly pressed by a water-powered mill. The Pacheco's sugarcane is grown at an elevation of 4,180 feet above sea level in a tropical, diurnal climate surrounded by fields of mango trees, berry bushes, and over five varieties of bananas, all contributing to the unique terroir imparted during fermentation. The cane juice is open-air fermented in wooden vats for eleven days while the molasses sees a 48-hour closed fermentation. The fermented cane juice is then twice distilled in 1,000-liter, wood-fired copper pot stills, and molasses is distilled in a short, French-style column still. All of these factors contribute to the complexity of Uruapan and Sol Tarasco, which deliver intricate, fragrant, and deeply flavorful cane distillates.