Palomas Mensajeras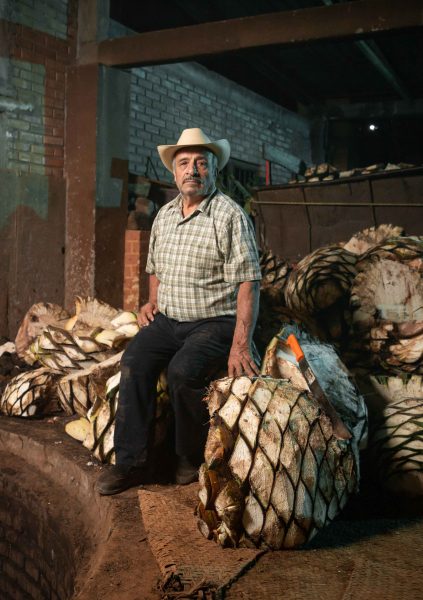 In 2001, when fourth-generation mezcalero Don Miguel Perez Reséndiz learned that he'd personally made the idyllic lakeside village of Oponguio, Michoacán, famous for the quality of its mezcal, he was not, in fact, living there. A seasoned mezcalero (who'd once been arrested alongside his wife for illegal distillation), Don Miguel's home was in Etúcuaro; he started journeying to Oponguio twice a year in 1996, first to sell the mezcal he made using his local Chino (Agave cupreata), and later to distill the Alto (Agave inaequidens) grown in Oponguio.
Embracing their new celebrity, the Perez family quickly moved to Oponguio full time, settling on the western shore of Lake Patzcuaro. There they constructed a vinata of their own. Inspired by the lyrics of Don Miguel's favorite song, a tribute to the beauty of the state of Michoacán, the family named their fledgling mezcal brand Palomas Mensajeras, meaning "messenger pigeons."
This creativity and restless energy are infused throughout the family's spirits. Working alongside his two sons Miguel and Melitón, Don Miguel produces deeply traditional Tarasco mezcales—spirits of the Purépecha people, an indigenous community of Michoacán—while constantly experimenting and exploring new ideas, from experimenting with new agave varieties from other regions to devising ingenious ways to improve upon the traditional pit oven, or even repurposing an old corn grinder and a manual 4-cyllinder 1979 Datsun engine to mill their agave. Their mezcales walk a similar high-wire act, balancing heritage with invention and achieving something wholly idiosyncratic and distinctly delicious.
After years of anticipation, Skurnik Wines is thrilled to finally welcome Palomas Mensajeras to our portfolio of fine Destilados Mexicanos!