Single Estate Blended Rum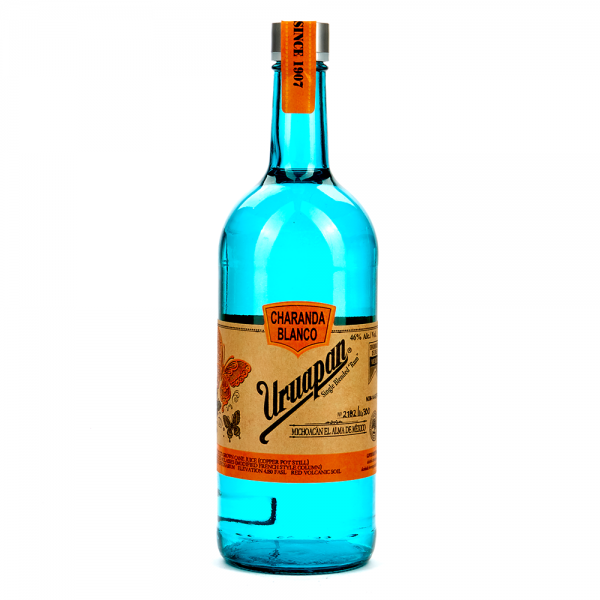 Single-estate sugarcane distillate produced by an historic farming family in Uruapan, Michoacán
Blend of 50% fresh pressed sugarcane and 50% molasses
D.O., single estate molasses & fresh sugarcane cultivated over 4,000 feet above sea level and pressed using a water powered mill
Fresh cane sees open-air fermentation for eleven days; molasses sees 48 hours closed
Cane is distilled twice in "El Prieto"–a small (1,000 liter) wood-fired copper pot still
Molasses is distilled once using a short, French-style column still
Full of mango and banana with an earthy, mineralic depth to balance the bright fruit and a whisp of smoke on the finish
46% ABV
This blend of 50% column-distilled molasses and 50% long-fermented pot-distilled cane juice strikes a lovely balance between the terroir-specific character of the Pacheco's estate-grown sugarcane and an aromatic funk reminiscent of a faintly smoky Jamaican rum. The unique split between cane juice and molasses makes this an extremely versatile cocktail ingredient—try it in a freshly shaken daiquiri or as the solo spirit in a Mai Tai to showcase its range and flexibility!
Sizes Available
| | | |
| --- | --- | --- |
| Half Bottle | MX-XUC-01-NVH | 12/375ml |
| 1L | MX-XUC-01-NVL | 12/1000ml |
Tasting Notes
Uruapan Charanda is a D.O.-protected, single-estate sugarcane distillate produced by an historic farming family in Uruapan, Michoaćan. This core expression is made from a blend of 50% fresh-pressed sugarcane and 50% molasses, all estate-grown sugarcane grown at over 4,000 ft above sea level. The fresh cane juice is open-air fermented for eleven days while the molasses is closed-fermented for forty-eight hours. The cane is then distilled twice in a small wood-fired pot still and the molasses is distilled using a short, French-style column still. With a profile reminiscent of a cross between Agricole and Jamaican style rums, Uruapan Charanda Single Estate Blended Rum is full of mango and banana with an earthy, mineralic depth to balance the bright fruit and wispy smoke on the finish. 46% ABV.