Torii Mor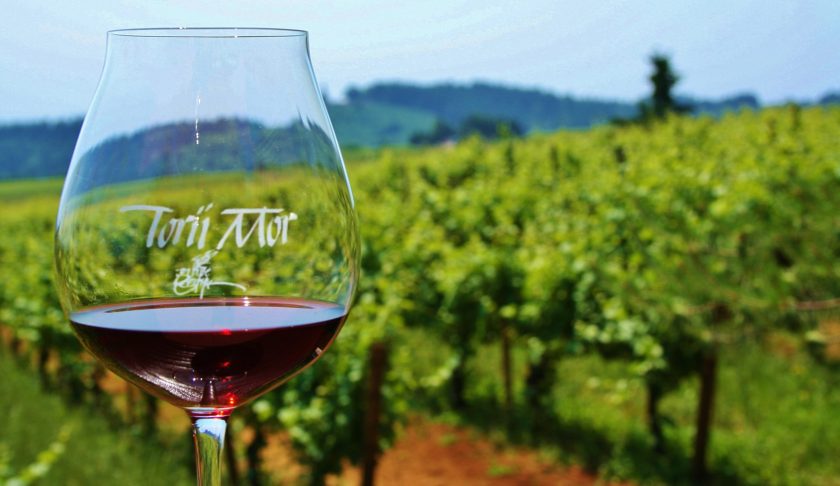 As a long-time connoisseur of French Burgundy, Dr. Donald Olson set out on a journey to create world-class wine in his beloved state of Oregon. In 1993, he founded Torii Mor as a tribute to his late son Leif. With its roots in the forefront of Oregon's wine industry, Olson Estate Vineyard, planted in 1972, is one of the oldest vineyards in Oregon. Sitting high in the Dundee Hills Appellation at 800 feet on just under fifteen acres of Pinot Noir, the fruit of Olson Estate was the main focus of Torii Mor's first vintage. From its modest beginnings in 1993 of no more than 1,000 cases, Torii Mor has matured into an ultra-premium producer of Pinot Noir with an annual production of 15,000 cases.
Since its beginnings in Burgundy, Pinot Noir has long been considered one of the most "terroir" expressive varieties of grape. This strong tie to the earth was something Dr. Olson wanted to convey when he decided on a name for his new venture. Borrowing from the Japanese, "Torii" refers to the ornate gates often seen at the entrances of gardens. "Mor," meaning earth, was then chosen as homage to Dr. Olson's Scandinavian heritage. By joining these two distinct languages, the name Torii Mor and a romantic image of a beautiful gate to the earth was created.
Late in 2004, Jacques Tardy joined Torii Mor as head winemaker. With his Burgundian heritage and five generations of winemakers in his family history, Jacques brought the experience and style for which Torii Mor is now recognized. With a keen focus on structure and balance, the elegance of Jacques' wines has branded Torii Mor as one of the top-ranked producers of Pinot Noir in the United States.