Patricia Green Cellars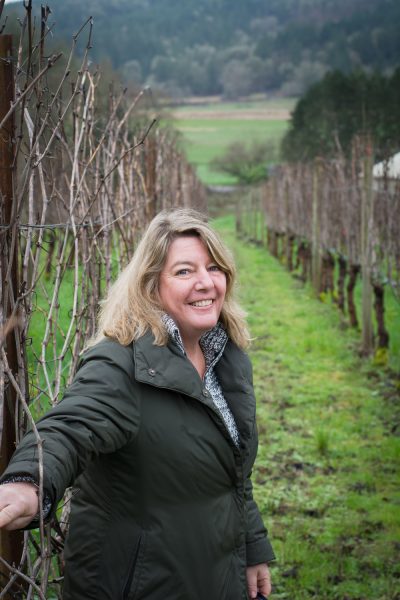 Patricia Green Cellars is located in the Ribbon Ridge district of Yamhill County on the 52 acre estate purchased in 2000 by Patty Green and Jim Anderson. The winery, and thus the two friends, are noted for producing a tremendously broad selection of Pinot Noirs from far flung vineyards representing some of the better sites in the Ribbon Ridge, Dundee Hills, Chehalem Mountains, and the Eola Hills growing regions. All of the vineyards they either maintain or purchase fruit from are extremely well-tended sites that seek to grow the best fruit possible through rigorous attention to detail on every single vine. To ensure that their sites truly show the characteristics of the soil, micro-climate and clonal material none of them use irrigation. Additionally, they hire a full-time crew to work the vineyards and in the winery. This creates a sense of ownership and community that they hope will improve the wines year after year.
In the winery the philosophy of attention to the smallest details is further extended all the way from the fermenting must to the final bottling process. At a larger level the philosophy of the winery is fairly simple: Do what needs to be done. From vintage to vintage, the approach changes. There are certain approaches and techniques that are consistent (sorting fruit, cold soaking must, punching down) but the intensity of those actions as fluid. That fluid nature would extend to nearly every aspect of the winemaking. The winery, the equipment within and the people that work there are the tools for making the best wine possible. Those tools are applied as liberally or as conservatively as best suits the situation. Ultimately, the goal is simplicity. With a combined 42 years worth of winemaking experience Jim and Patty have come to realize that the hardest thing to do is to do the simplest things. Sadly, Patty Green unexpectedly passed away in 2017. Jim Anderson has fastidiously continued their shared goal of bringing great wine to the table from beautifully managed vineyards.
Farming Practice:
Practicing Organic