Ravines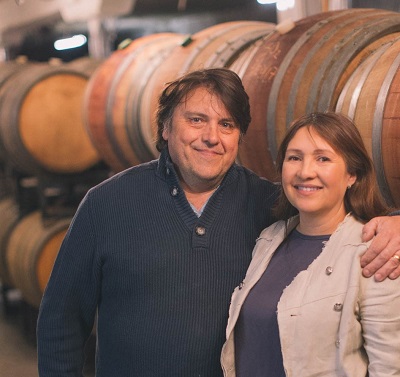 Ravines is the culmination of the dreams and passions of Morten Hallgren, a European oenologist/winemaker and his wife Lisa, a patron of the culinary arts. Having long been convinced of the great potential that exists in the Finger Lakes of New York, the Hallgrens decided to purchase a 17-acre parcel of land on a glacier-carved hillside of Seneca Lake in 2000, and never looked back. Together, they have created a distinctive family-owned winery that has no doubt elevated the level and quality of Finger Lakes winemaking as a whole.
Morten's long and winding road to the Finger Lakes was nothing short of ambitious. Born in Denmark, Morten spent his formative years in Provence in the South of France where he was witness to – and participant in – the processes by which fine wines of the Old World were made. His family owned and operated Domaine de Castel Roubine, a 270-acre estate with 170 acres of vineyards – a true ethereal paradise surrounded by vines and fruit trees.
With an insatiable thirst for knowledge, Morten studied physics and astrophysics for eight years, received an advanced degree in Enology and Viticulture from one of the world's top winemaking schools, and worked on several projects from Bordeaux, to Texas, to North Carolina. When he was offered a job as chief winemaker for Dr. Konstantin Frank, a true pioneer in the Finger Lakes, he and Lisa were intrigued. Here was an emerging region with great potential as well as great challenges, where they could really make an impact and push an entire wine region forward.
And they were right. Over the last two decades, Ravines has won critical acclaim as a quality-driven winery dedicated to crafting elegant wines with a true sense of place. Today, they produce Dry Riesling, Chardonnay, Gewürztraminer, Cabernet Franc, Pinot Noir and a Bordeaux Blend, among other bottlings, using Old World winemaking traditions and New World innovation. Their wines are truly alluring in their vibrancy, precision, and minerality – and representative of their unique glacial terroir.