Martha Stoumen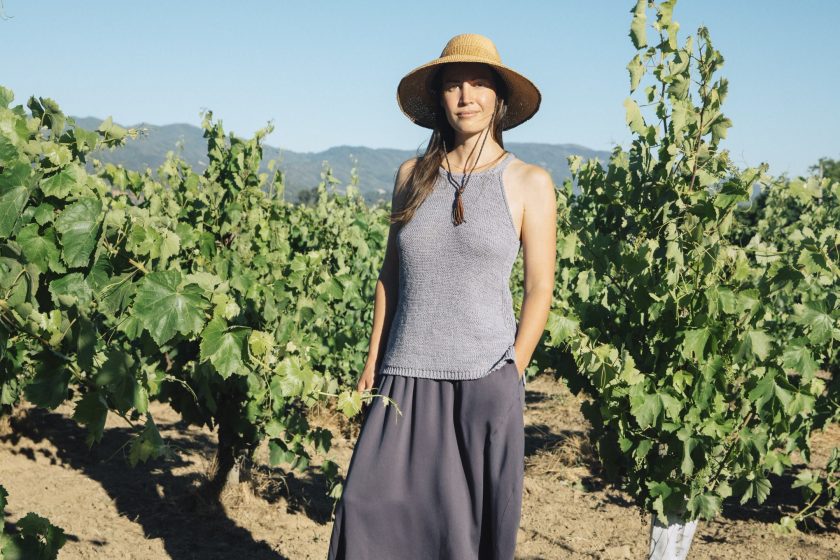 Since her start in 2014, Martha Stoumen has been working with a small handful of dedicated farmers that focus on organic and dry-farming practices. Her approach in the cellar is minimal, letting the wines develop on their own. The core production focuses on her 'Post Flirtation' line, which includes a white, red, and rose. The rest of the portfolio is made up of unique, small production wines running the range from crisp, linear whites to chillable reds and cellar-worthy single-vineyard bottlings.
With a background in traditional agricultural systems coupled with her hands-on experience in Italy, Martha's perspective has been shaped to look at winemaking as part of a larger ecosystem. At Martha Stoumen Wines, healthy soils and vine longevity are prioritized over high yields. By encouraging predator insects and avoiding harmful pesticides and herbicides, she creates an environment conducive to vibrant grape flavors.
Winemaking takes place in Sebastopol, CA, where she shares a winery with friends (Pax, RAEN, and co). Her team is dedicated to nurturing the natural fermentation process by focusing on rigorous cleaning of the cellar and closely monitoring each fermentation. By working manually, she and her team bring her wines to life.
With an annual production of approximately 8,000 cases, she fosters a friendly community among her team and her customers, valuing authenticity and personality over homogeneity. In short, Martha Stoumen aims to create uplifting wines that stimulate conversation and curiosity with a focus on chemical free farming practices.
All of Martha Stoumen's wines are fermented with native yeast and bacteria, are vegan, and have no additions beyond minimal effective sulfites for some wines.
Farming Practice:
Practicing Organic