A Tribute to Grace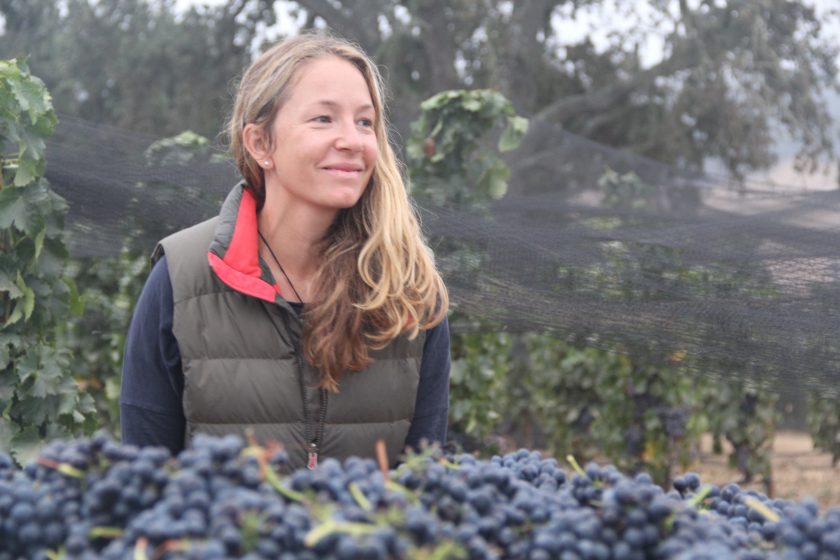 Angela Osborne, the driving force behind A Tribute To Grace Wine Company, is a passionate winemaker born in New Zealand. Her journey is dedicated to crafting authentic expressions of Grenache, and she has established a unique identity in the world of wine.
Having moved to California in 2006, Angela was driven by a dream to create exceptional Grenache wines, a pursuit made challenging by the cooler climate of her homeland. The quest for the perfect terroir took her on a global odyssey, exploring regions from northern Spain and southern France to southern Australia. It was the abundant sunshine and entrepreneurial spirit of California that ultimately beckoned her.
In 2007, Angela sourced her first Grenache fruit from the Santa Barbara Highlands Vineyard, a high-desert vineyard perched above the Pacific Ocean, located 33 miles inland. This vineyard offered the ideal blend of heat and light needed to ripen this sun-loving grape, setting the stage for the creation of truly remarkable wines.
The label, A Tribute To Grace, was aptly named after two cherished elements: Angela's beloved Grandmother Grace and a deeply personal attribute. The intention behind the winemaking is to capture the essence of grace itself and remain as closely connected to nature as possible, reflecting the trio of grace in every bottle.
The inspiration for the label design came during a poignant moment on Moonlight Beach, Encinitas, during Angela's first Thanksgiving in California. While reminiscing about her Nana Grace and the beauty of this American tradition, she etched the word 'grace' in the sand with her big toe. Recognizing the significance of this act, she decided to make it her label, paying homage to grace itself.
However, thanks to the artistic touch of a dear and talented friend, Nicole Sykes, the label took on a more refined form. The Queen Anne's Lace motif, inspired by a dried flower found in a Dublin vintage market, was chosen for its symbolism of simplicity, femininity, and the enduring circle of grace. This design has graced each bottle of A Tribute To Grace Wine Company since 2007, adding an extra layer of elegance to Angela Osborne's heartfelt tribute to her Grandmother Grace and her deep connection to Grenache.
Farming Practice:
Practicing Biodynamic