Holmes Cay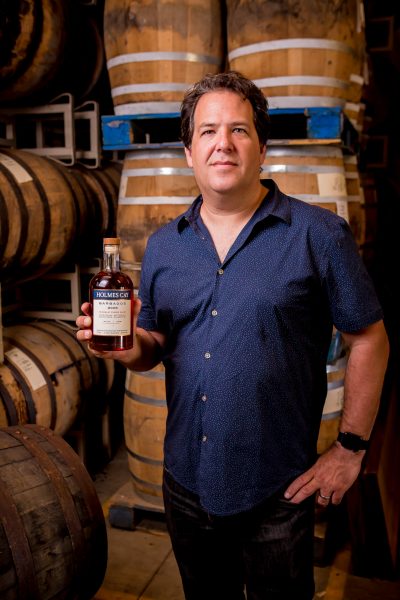 Founded in 2019 by New York-based musician and producer Eric Kaye, Holmes Cay (pronounced "key") is an independent bottler dedicated to seeking out the world's best rums. By sourcing exceptional casks from respected distilleries that are difficult or impossible to find in the United States, Holmes Cay curates a continuously evolving collection of the best small batch and limited-edition rums, distilled and bottled without additives.
Frustration by the limited access to additive-free, cask strength rums in the United States, Kaye saw an opportunity to focus on the hard-to-obtain aged expressions more widely available in Europe and the Caribbean. His extensive knowledge of rum and his relationships with highly regarded distilleries worldwide enable him to select, import, and bottle rare casks and limited edition blends, sharing his finds with discerning drinkers while championing increased transparency across the category.
With mindful intent to avoid the exploitative practices of the rum world, Holmes Cay works directly with distilleries whenever possible to source 100% tropically aged rum bottled at the source—an effort to keep as much of the value and revenue of these spirits in their countries of origin.
Holmes Cay's Single Cask editions showcase exceptional casks from distilleries around the world, while Single Origin editions may combine multiple casks and production styles to showcase exciting expressions from a given distillery or region. As with any high-quality aged spirit, many of these rums are limited in nature and cannot be replicated once they've been depleted.