Domaine Jean-Baptiste Boudier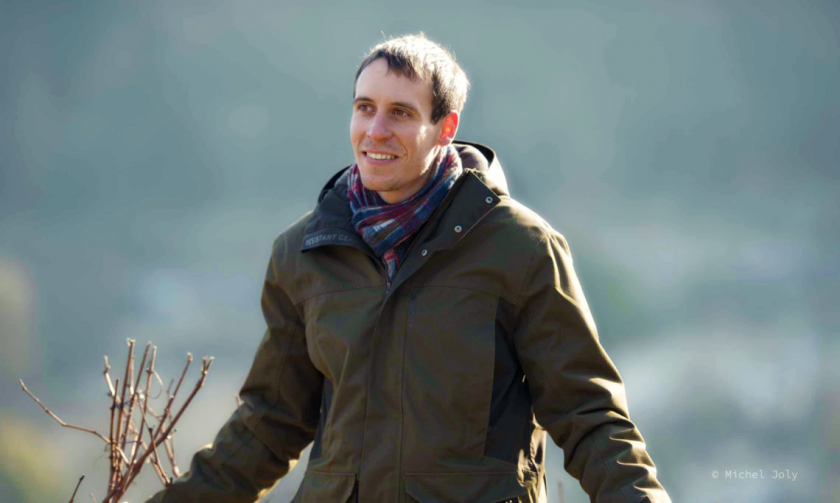 Jean-Baptiste Boudier has always sought to do things his own way. He grew up in the world of wine, with his parents farming 7ha of vineyards in and around Pernand-Vergelesses. He knew from a young age that he wanted to become a vigneron, eventually getting his degree in viticulture and enology at the Lycée Viticole in Beaune. After various apprenticeships at top domaines across the world, including with his second cousin Nicolas Rossignol in Volnay, in 2014 he came back to work with his parents at the family property. It became clear very quickly that he wanted to go down a different path from his parents, with more focus on responsible farming and using a lighter hand with vinification, and in 2015 he took 3ha of vines and launched his own estate.
Today the domaine consists of a scant 6ha spread across the villages of Pernand-Vergelesses (where his winery is located), Aloxe-Corton, Savigny Les Beaune, and Ladoix-Serrigny. With the largest production cuvée totaling a humble 5 barrels, attention to detail is key here. For reds, Jean-Baptiste mostly de-stems and vinification is simple and straight forward – in stainless steel with indigenous yeasts, very gentle extraction (none or one punch-down per day), and very low added sulfur (5g/hl). He prefers a short 4 to 5-day post-fermentation to pre-fermentation maceration for a more harmonious phenolic integration. For the whites, whole bunches are slowly and gently pressed. The must is then lightly decanted, and alcoholic fermentation starts in tank but finishes in barrel. Sulfur additions are also kept to a minimum for the whites. The reds and whites from Jean-Baptiste show remarkable precision, realizing the great potential from the terroirs around the hill of Corton. There is an addictive vibrancy and energy to the lineup that announce the arrival of an immense talent to the Côte de Beaune.
Farming Practice:
Practicing Organic
RESOURCES