Domaine Georges Noellat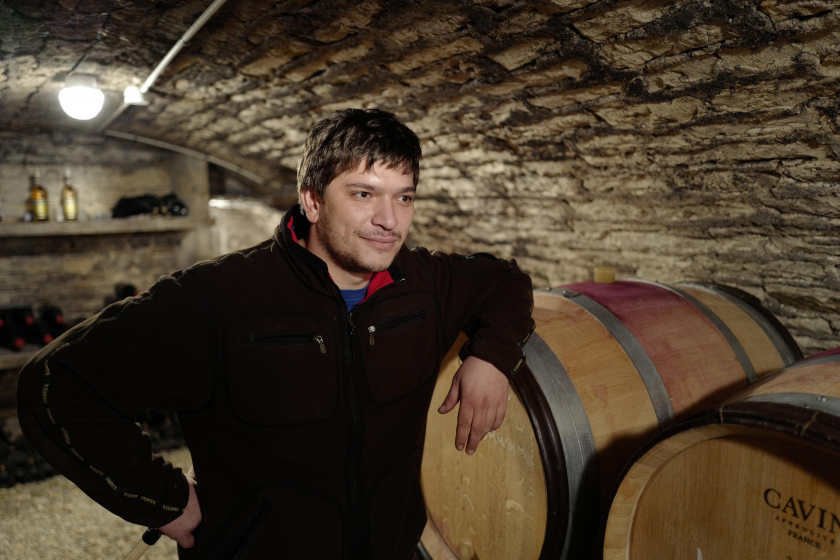 Maxime Cheurlin was only 20 years old in 2010 when he took over this historic estate, located in the heart of Vosne-Romanée. The history of the domaine starts with Georges Noëllat, who was the nephew of Charles Noëllat, once the proprietor of one of Vosne's greatest domaines, which eventually was split up into parts that eventually formed the vast majority of Domaine Leroy. After George's passing, his wife took over the management of the estate, eventually passing the domaine down to their daughter Maria Theresa Noellat and her husband Jacques Cheurlin (a Champagne grower) in 1991. Maria Theresa managed the estate until 2009, when she passed the domaine to her grandson Maxime Cheurlin, who runs the estate today. Maxime grew up in Champagne, but took his winemaking studies at the Lycée du Viticole in Beaune with stages at Domaine Emmanuel Rouget (Maxime is cousins with the sons of Emmanuel Rouget) and Domaine Gros Frère et Soeur, before settling at his family domaine.
Small but mighty, the 5.5-hectare domaine includes some of the most profound terroirs of Vosne Romanée and northern Nuits St Georges, including a large proportion of incredibly old vines, planted before WWII. Maxime has earned a reputation for his elegant, lacy style of Pinot Noir that speak of their incredible terroir. All the grapes are hand-harvested, and cool macerated for a few days before fermentation begins (indigenous yeast only). During vinification, Maxime prefers the term "infusion" to extraction, so punch downs are rare and gentle, and aging lasts 14 to 20 months, with the wines bottled unfined and unfiltered. Today, Maxime is a bonafide star in the Côte de Nuits, with a staggering array of some of the greatest terroirs in all of Burgundy, that are treated with the care and attention that allows them to deliciously express every bit of their enormous potential.
Farming Practice:
Sustainable
RESOURCES