Collosorbo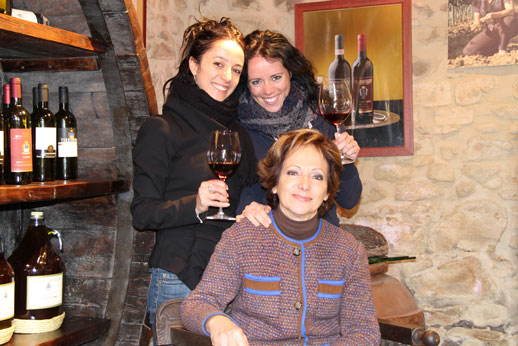 Collosorbo's 30 hectares of south-facing vineyards lie on the road to Sant'Angelo in Colle from Castelnuovo dell'Abate.  The estate, always property of the Ciacci family since its founding in the 1850s, was once part of the larger Tenuta di Sesta farm, which was composed of 180 hectares of mainly woodlands, olive groves, wheatfields, and pasture. These days, the family focus is wine, and though the new generation has taken over the reins at the winery, the focus remains on traditionally made Brunello and Rosso di Montalcino.
Collosorbo's estate vineyards combine three of the region's soil types: red clay, gray 'galestro', and sandy limestone – a very rare occurrence in Montalcino. Vineyard practices at the estate are meticulous, with the object of attaining the healthiest and most mature grapes possible, so that a minimalist approach can be employed in the cellar. Grapes are harvested by hand into small crates, and are then lightly crushed and fermented with indigenous yeasts in stainless steel. All of Collosorbo's wines are matured in neutral oak foudres, allowing a slow maturation in the family's cool cellar, built by hand beneath the walls of the estate's ancient castle.
At the helm of the estate is a power trio of three passionate and knowledgeable women: owner, Giovanna Ciacci and her daughters: winemaker-oenologist, Laura Sutera Sardo, and agronomist and marketing manager, Lucia Sutera Sardo.
Farming Practice:
Sustainable