Fontaleoni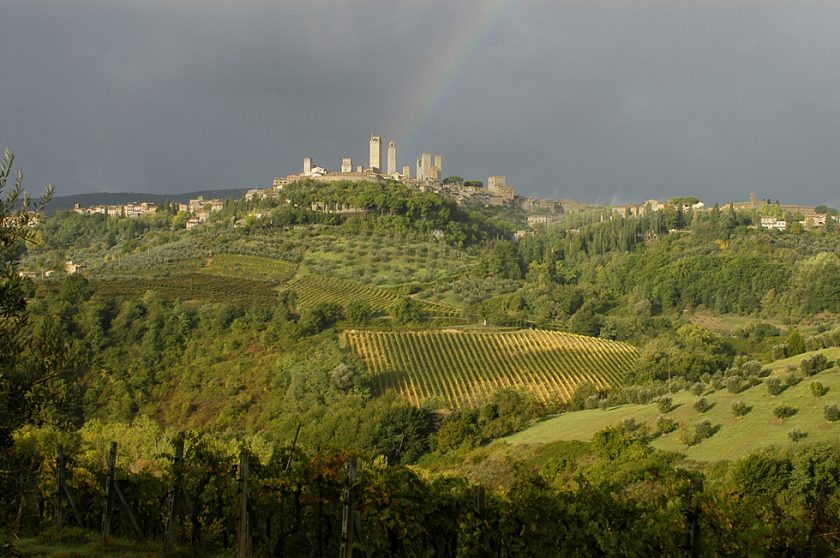 "Fontaleoni is one of the elite producers in this zone, devoting much time and energy to…vernaccia, and making very good reds." – International Wine Cellar Jul/Aug 07
Azienda Agricola Fontaleoni is a small estate whose vineyards are located at 200 meters above sea level, the ideal altitude for growing the Vernaccia varietal. It was established in 1959 when the Troiani family, vignerons for generations, moved to Tuscany. Restructured in the nineties, the cellar was renovated and new vineyards were planted in order to produce high-quality wines. Low yields of grapes, careful harvest and pressing of this fragile grape, and conscientious winemaking, have produced Vernaccia wines that continue to grow in quality and fame every year since the first bottling, in 1994. Clearly, this is an estate to keep watching!
Their ever popular, Vernaccia di San Gimignano, is a lively dry white wine from the area surrounding the medieval town of San Gimignano in Tuscany which has a rich history dating back to at least 1286. San Gimignano is famous for its centuries-old towers that dot the town, erected as safeguards to see approaching enemies. Vernaccia di San Gimignano was also the first DOC wine to be declared in Italy, in 1966.
Fontaleoni also produces an outstanding Chianti – at a tremendous value!
Vineyard Management: Disease-control treatments are carried out only when strictly necessary. Only sulfur- and copper-based products are used. No insecticides are used. Only organic fertilizers are used (not very often). Cover crops (grass cover) are left on the rows between the vines and either in all the rows or in every other row. The grass is mowed and left in the rows (the turf is left in place). No herbicides are used. Very low doses of SO2 are added to the wines.
Farming Practice:
Practicing Organic